'Titans' S2, E9: "Atonement" Review – Why?
Posted On November 4, 2019
---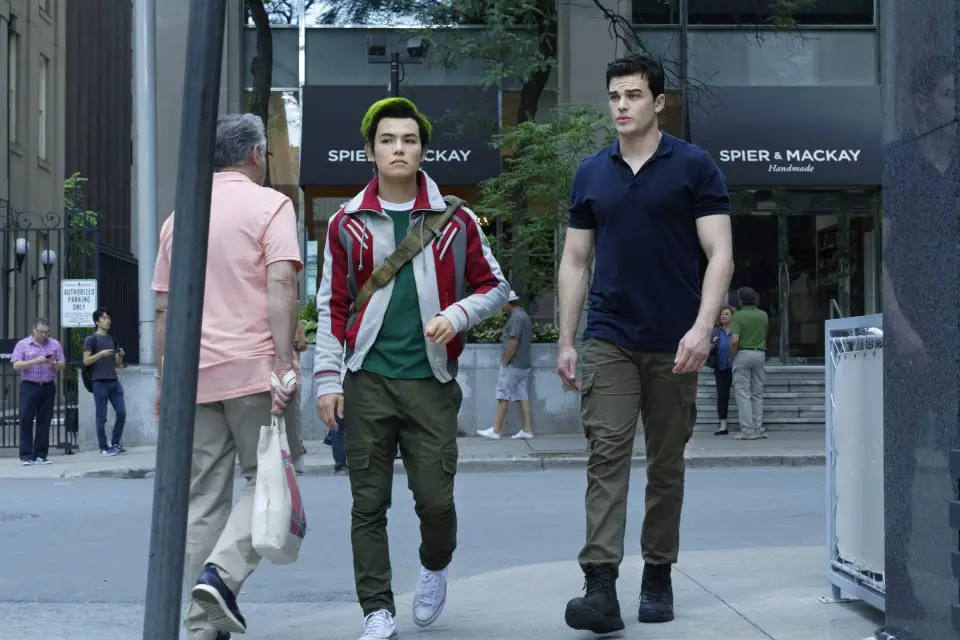 "In the aftermath of Dick's confession, the Titans' world is rocked to the core – and Dick's fear that his secret would break up the Titans comes true.  Abandoning Titans Tower, the heroes all go their separate ways.  Hank and Dawn return to Wyoming, Jason and Rose leave together, and Donna agrees to take Rachel with her.  Kory, meanwhile, is surprised to hear from Faddei (guest star ROBBIE JONES), who's returned with bad news from her home planet.  Leaving Gar alone to tend to the still wounded Conner, Dick departs as well, in search of absolution for Jericho's death." – TITANS season 2, episode 9 'Atonement' Synopsis
This is a non-spoiler review for the ninth episode of TITANS Season 2, 'Atonement'. Check out our spoiler review on our YouTube channel HERE or catch up with our review of the eighth episode, 'Jericho', HERE.
This episode really drives me up the wall. For a show about a team, the show really likes to split the team up. There has yet to be enough of the team together to suffice for a split up like this. The show struggles enough with finding its strong points with how many people are on the team. But, in the end, the writers ideally know what they're looking for. We can only hope the lead up works out.
Despite my positive-ish thoughts on the Titans' breakup, all but Kory and Dick's individual split offs make any sense. Hank and Dawn's moments drive me insane. They were working so well but let's throw the screwball and change everything for them. Raven and Donna pull off, and then Raven splits off from Donna why? Not to mention, let's just leave Gar, a teenager unsure of himself with the most powerful member on the team. Don't get me wrong, Conner and Gar work great, and I'm excited for Gar to finally get some spotlight time. But this episode is how he gets some spotlight? This is the best he gets?
Dick's trip away makes sense. He wants to atone for Jericho's death, and get forgiveness. Kory as well, we knew she'd have to go home eventually. Blackfire's appearance is intriguing, and really makes me excited for the future. But then we return to the original point. Can the writers maintain a cohesive storyline while adding so many aspects? Raven is clearly dealing with her father internally, the past is catching up with the Titans, Cadmus, and now Blackfire?  The atonement for season 1 has yet to be reached, and it needs to be more clear where the story is going.
Rating: 3/10
The second season of Titans is streaming on the DC Universe app now. Season 2, Episode 10 'Fallen' will be available on the application November 8th at 9 am EST.
The show stars Brenton Thwaites as Dick Grayson/Robin, Anna Diop as Starfire, Teagan Croft as Raven, Alan Ritchson as Hawk, Minka Kelly as Dove, Ryan Potter as Beast Boy, Iain Glen as Bruce Wayne/Batman, Chelsea Zhang as Rose Wilson/Ravager and Esai Morales as Slade Wilson/Deathstroke.
---
Trending Now