'Deadpool 2' Originally Included Fantastic 4's The Thing
Posted On October 29, 2019
---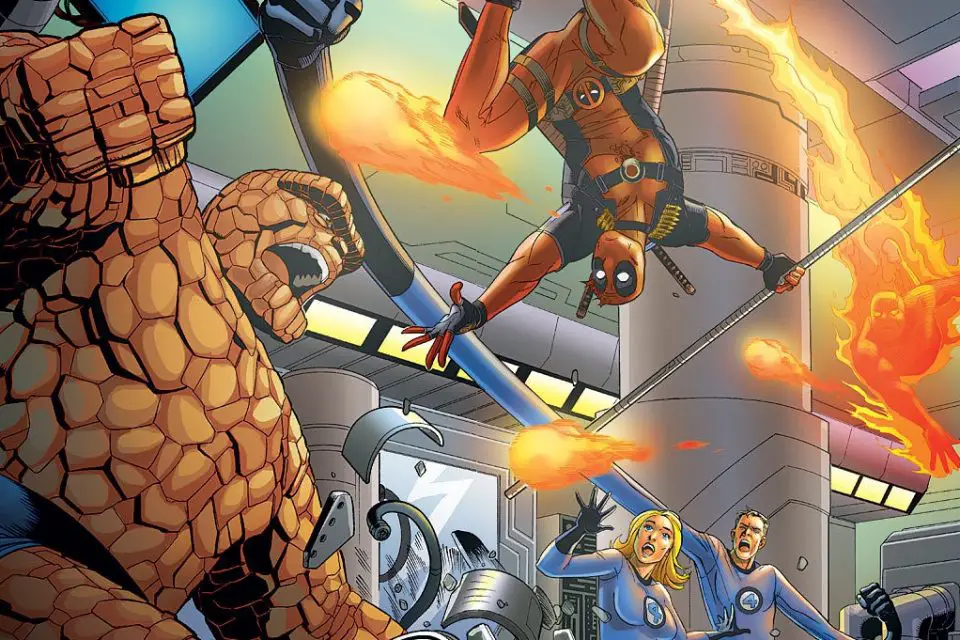 Up until a few days ago, Deadpool 2 was the highest-grossing R-rated film of all-time. However, the sequel's production was rocky, to say the least. Just before production began in late-2016, Tim Miller, director of Deadpool, exited the sequel. Citing "mutual creative differences" with franchise star Ryan Reynolds, Miller was replaced by David Leitch (John Wick).
During a recent conversation on The Fourth Wall podcast, Miller revealed a bevy of studio-approved plans for his version of Deadpool 2. Among the director's big revelations, it was revealed that one-fourth of the Fantastic 4 The Thing was going to play a big role in the film.
Miller explained that he got permission to have "The Thing throwing down with Juggernaut" during one of the film's epic fight sequences. While Juggernaut did indeed appear in the sequel, there were no signs of the big, orange hero made of rocks.
The Thing, as with the rest of his team, has an interesting cinematic history. First portrayed by Michael Chiklis in the 2005 film, he was a highlight of the film. Additionally, Jamie Bell took the role in the 2015 reboot. However, given the current Disney-dominated landscape of Marvel films, neither role is fondly remembered.
The Thing appearing in Deadpool 2 on his own and going face-to-face with the Juggernaut would have been an epic Marvel moment. Fans may never get the chance to see this outside of the pages of Marvel Comics. Although, with Disney's acquisition of Fox, its definitely possible.
What do you think about Tim Miller's sequel ideas? Would you have liked to see The Thing fight the Juggernaut? Sound off in the comments!
Deadpool 2 is on Blu ray and digital platforms now.
The film stars Ryan Reynolds, Josh Brolin, Morena Baccarin, Julian Dennison.
---
Trending Now