'Deadpool' Writers Confirm Marvel Studios Will Allow The R-Rating
Posted On October 15, 2019
---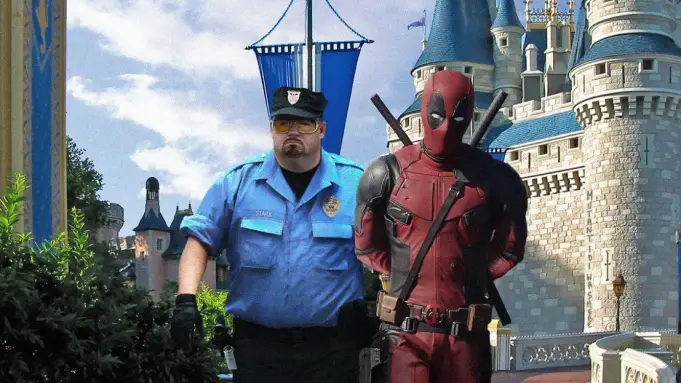 Earlier this year, the merger of 21st Century Fox and Walt Disney Studios was finalized. This groundbreaking deal will allow the Marvel characters that previously appeared in the X-Men Film Franchise to integrate into the current MCU. However, one concern among fans was that Disney's Marvel Studios would water down the foul-mouthed Deadpool. Well, the writers of the first two Deadpool films have opened up to Entertainment Weekly about that, and they have good news. The Deadpool films will remain rated R.
During the interview, Rhett Reese and Paul Wernick confirmed that a promise had been made regarding The Merc With The Mouth's edgy demeanor.
"We've got several projects with him in addition to the Deadpool universe. I think the party line and truth is we're all still figuring it out. Marvel has promised to continue to let us play in the R-rated Deadpool universe, and the hope is that they will also let us veer into the MCU a little bit as well and play in that sandbox. Our feeling and Ryan's feeling is that it's got to be the right idea, it's got to be great… I think once we collectively agree what idea that great idea is we'll be off to the races. Ryan's super-busy, we've got a lot of projects lined up, but we wake up thinking about Deadpool, and we go to sleep thinking about Deadpool."
While nothing is known about when or where mutants will pop up in the MCU, Ryan Reynolds, the man behind the Deadpool mask, posted a picture today on Instagram that teased a potential meeting with Marvel Studios.
Deadpool, famous for breaking the proverbial fourth wall, will likely have to abstain from using foul language when he crosses over to Avengers team-up films. However, fans can rest easy knowing that he will remain largely unchanged in his solo adventures.
What do you think? Are you excited about the Merc with a Mouth remaining R rated in the MCU? Sound off in the comments!
---
Trending Now