'Cloak & Dagger' Canceled By Freeform After Two Seasons
Posted On October 24, 2019
---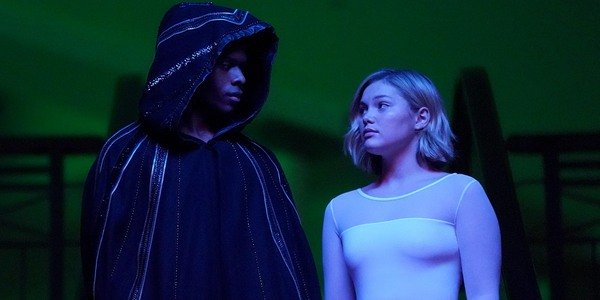 In the latest blow to Marvel Television in the wake of Disney+, another show has met its untimely demise. As first reported by Deadline, Marvel's Cloak & Dagger as been canceled by Freeform after two seasons.
Premiering in 2018, the series starred Aubrey Joseph and Olivia Holt. The show was an avenue with which the creators depicted racial tensions seen by millions every day. It also included loose mentions to the greater MCU with Tony Stark, Danny Rand, and Luke Cage name-drops.
The second season ended in August with no word of renewal. Cloak & Dagger was one of the final shows set in the MCU still on-air in this pre-Disney+ world. Hulu's Runaways and ABC's Agents of S.H.I.E.L.D. will air their final seasons over the next 12 months.
"We are so proud of Marvel's Cloak & Dagger and the trailblazing stories this series told," Freeform said in a statement to Deadline. "We are also grateful to our incredible talent Oliva Holt and Aubrey Joseph. They brough these beloved characters to life, and showrunner Joe Pokaski for his vision. We'd like to thank our partners at Marvel Television for a wonderful two seasons and are we are hopeful that we can find another project together."
News of the cancellation comes shortly after the announcement that Marvel Studios President Kevin Feige was upped to Chief Creative Officer of Marvel Entertainment. The new deal will expand Feige's creative control on all Marvel properties, including television and publishing. However, the new deal also means Marvel Studios is taking the lead with television projects.
While the series will not see the third season, both Joseph and Holt are set to reprise their roles of Cloak and Dagger during the events of the upcoming third season of Marvel's Runaways in an epic crossover.
What do you think? Were you hoping for a third season of Cloak & Dagger? Sound off in the comments!
---
Trending Now