'Miller's Girl' Scribe Jade Bartlett Tapped To Write 'Doctor Strange In The Multiverse Of Madness'
Posted On October 18, 2019
---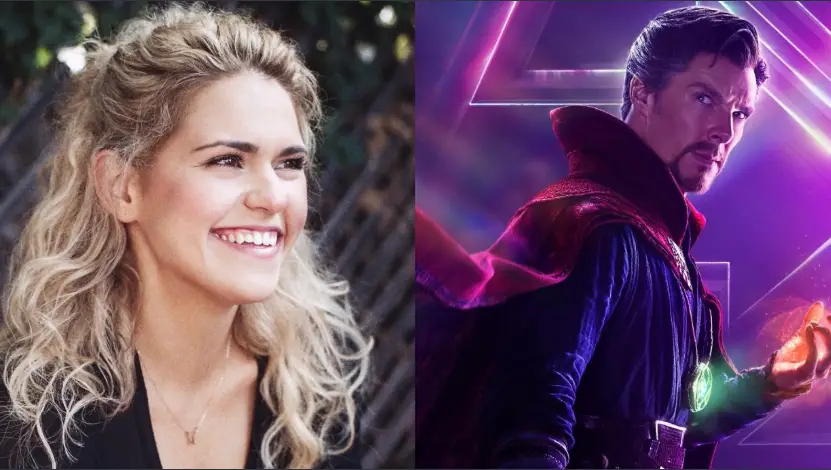 When director Scott Derrickson walked across the stage at this summer's San Diego Comic-Con and announced the MCU's first horror film, fans became eager. With a release date set for May 2021, Collider is reporting that Marvel Studios has tapped the fast-rising star Jade Halley Bartlett to write the screenplay for Doctor Strange in the Multiverse of Madness.
Benedict Cumberbatch, who plays the titular character, will reprise his role for the film.
Bartlett is a relatively unknown commodity in Hollywood. Her script for a film titled Miller's Girl was among the 2016 Black List of Hollywood's best-unproduced screenplays. Her script was soon picked up by Seth Rogen and Evan Goldberg's production company.
The Master of the Mystic Arts appeared in 2018's Avengers: Infinity War. Unfortunately, he was among the dusted. However, he and his trusted friend Wong played a big part in the third act of this year's Avengers: Endgame.
Doctor Strange in the Multiverse of Madness will also feature Wanda Maximoff. The Scarlet Witch, played by Elizabeth Olsen, is seemingly heading towards a mental collapse. Something her comic book counterpart has also endured in recent years. Additionally, the actress will reprise her role in the Disney+ series WandaVision. This series will reportedly tie-in with the Sorcerer Supreme's sequel.
Are you looking forward to the sequel to Doctor Strange? Let us know in the comments below!
Doctor Strange in the Multiverse of Madness will hit theaters on May 7, 2021.
---
Trending Now