Paul Bettany Teases 'WandaVision' Will Be "Bonkers" On Disney+
Posted On September 9, 2019
---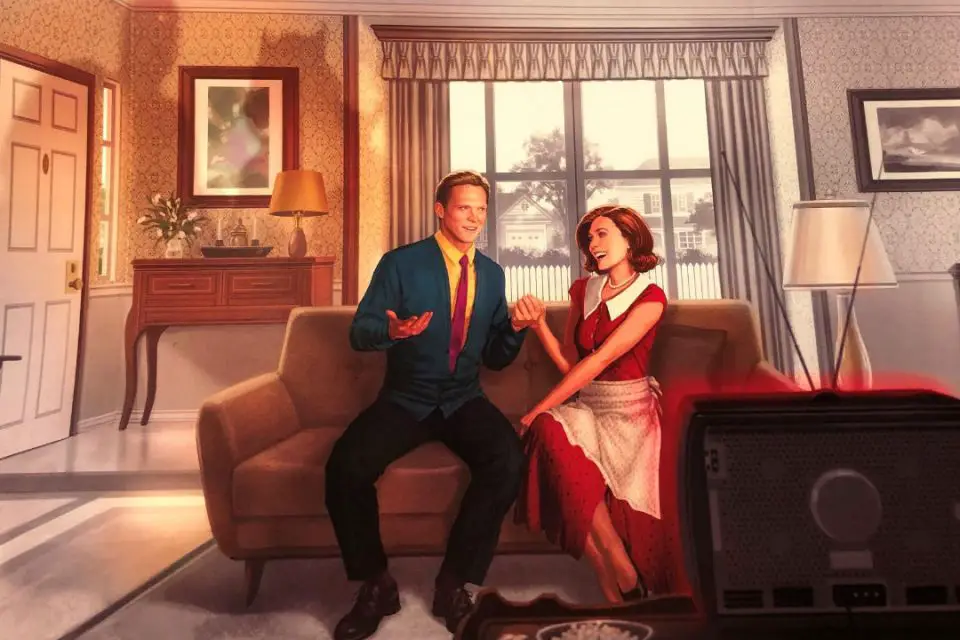 While at D23, the cast of WandaVision had the opportunity to stop by Entertainment Weekly's studio. Elizabeth Olsen and Paul Bettany teased what's coming for the upcoming series on Disney+.
According to EW, Olsen, who plays Scarlet Witch, revealed the show will be a combination of the Marvel Comics history that the MCU hasn't covered yet and classic comedy sitcom conventions:
" It is a mash-up between American sitcoms throughout the decades and Marvel film with these characters. The things that I've loved about the Scarlet Witch are things we're getting to explore now. And I'm very nervous and excited about it in all the fun ways. But I think we finally get to go down some roads in comic books that are favorites and explore, and it's going to be a wild ride."
Last seen in Avengers: Infinity War as the Vision, Bettany also teased that the scripts for WandaVision are "bonkers":
"And then it sort of snowballs into an epic Marvel movie that you've grown to know or love. I think there's been a real progression in the characters and the relationship and to actually be able to spend the time on that. Each time there's more exciting stuff for us to do. The scripts we are reading so far are so bonkers. I think people are going to be really blown away by it."
It will be interesting to see which new characters from the comic book lore will show up during the series. It is widely expected that Marvel will use the House of M storyline throughout the series. Scarlet Witch played a big part in eliminating the race of Mutants in House of M. Despite Scarlet Witch eliminating the mutants in the comics, it will be interesting to see if WandaVision plays a part introducing mutants into the MCU or not.
Are you looking forward to seeing WandaVision on Disney+? Let us know in the comments below!
---
Trending Now