Ryan Reynolds & John Krasinski Set To Star In Fantasy Comedy 'Imaginary Friends'
Posted On October 16, 2019
---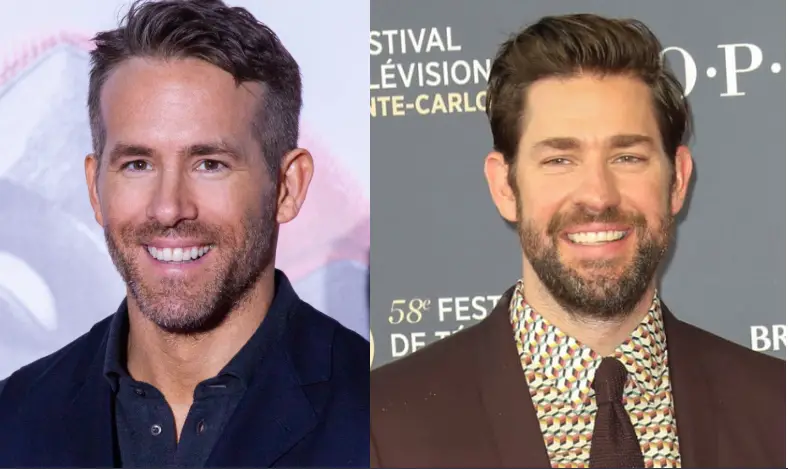 Ryan Reynolds is consistently becoming the busiest man in Hollywood. As first reported by THR, the Deadpool star will co-star in the upcoming fantasy-comedy film Imaginary Friends alongside John Krasinski.
The film, produced and distributed by Paramount Pictures, will be directed and co-written by Krasinski. It will tell the story of a man (Reynolds) who can see and speak with other people's imaginary friends. His duty is to find those who have been forgotten or discarded and turned evil. Ultimately, he will attempt to save the world from being overrun.
The plot is ridiculous, to say the least. However, a team like Reynolds and Krasinski is just the duo to make such a high-concept work. The aforementioned Paramount Pictures is leading the pack to earn the rights to the film, beating out both Sony and Lionsgate.
Reynolds is currently filming Free Guy and meeting with Marvel Studios, seemingly about the future of Deadpool. Additionally, he is attached to a musical remaking of A Christmas Carol alongside Will Ferrell, which was just picked up by AppleTV. Krasinski, on the other hand, is currently starring in the Amazon series Jack Ryan as well as directing the upcoming A Quiet Place 2.
What do you think? Will you check out this upcoming comedy? Sound off in the comments below!
---
Trending Now