Spider-Man Villain Shriek Will Appear In 'Venom 2'
Posted On October 15, 2019
---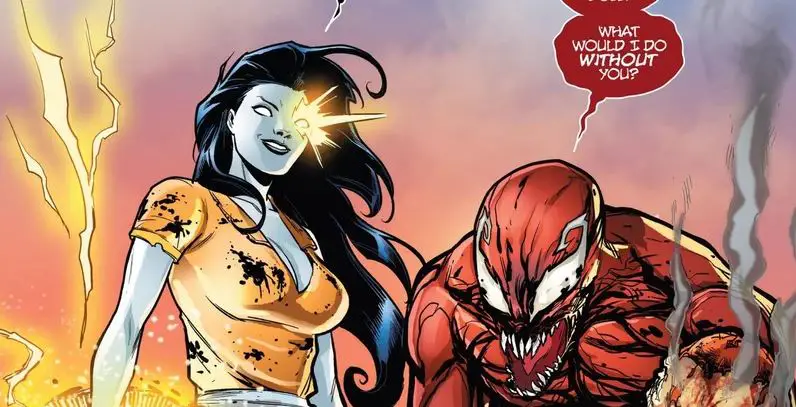 The highly anticipated sequel to 2018's Venom is pulling out all the stops. As first reported by Deadline, the film will include longtime Marvel comics supervillainess Shriek.
Debuting within the pages of Marvel Comics in 1993, Shriek has long been associated with Carnage. Fans of the first Venom will recall Woddy Harrelson's appearance mid-credits promising the debut of that character in a future film.
Shriek (also known as Frances Barrison) was a New York drug dealer. An accident occurred causing her mutant abilities to take shape. This mutation gave her the powers of sound manipulation. She is also able to tap into people's minds and bring out their inner darkness (fear, anger, hate) forcing them to act violently.
According to Deadline, no casting information has been revealed. However, their source claims the studio is casting a wide net and hoping to sign a relatively unknown actress.
No plot details have surfaced for the Andy Serkis-directed sequel. However, it is all but confirmed that Harrelson will reprise his role of Cletus Kasady and don the red symbiote at some point in the film. It is also possible that Tom Holland's Spider-Man could play a role. The new deal struck between Disney and Sony this summer will likely allow the web-slinger to appear in both universes.
What do you think? Who do you see taking on the role of Shriek? Let us know in the comments!
Venom 2 will hit theaters on October 2, 2020.
---
Trending Now