Brandon Routh's Superman Revealed In 'Crisis On Infinite Earths'
Posted On September 27, 2019
---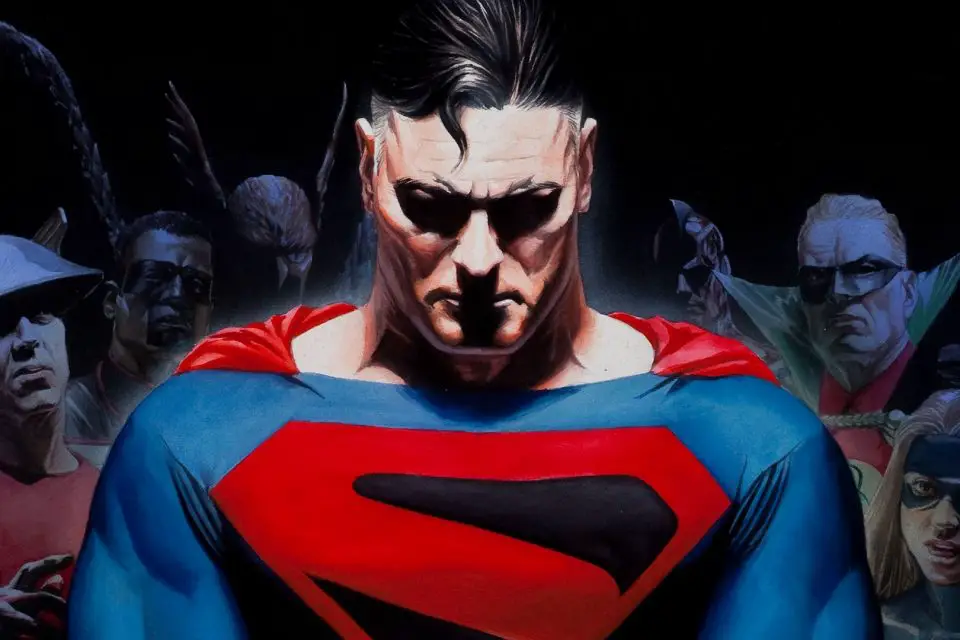 After it was announced that Brandon Routh would be playing Kingdom Come Superman in the CW's upcoming crossover, event fans began clamoring for a first look at the character. Well, it seems we finally have it as a first promotional image of the Man of Steel has been revealed.
Routh, who played Clark Kent in the 2006 film, Superman Returns, has been a mainstay in the CW's Arrowverse, where he has portrayed Ray Palmer, The Atom. The star is now donning the red tights one last time as an alternate version of Superman.
This version of Superman comes from the Kingdom Come universe where traditional superheroes are deemed as out of touch, but also in conflict with newer metahumans who are amoral and sometimes the offspring of the beloved superheroes. It seems they have heavily based Routh's costume on the comic as it looks like it was ripped from the page.
READ: 'Supernatural' Star Osric Chau Joins 'Crisis On Infinite Earths' As The Atom
Look, up in the sky … it's @BrandonJRouth as Superman! Take flight in the #DCTV Crisis on Infinite Earths crossover, starting December on @TheCWSupergirl, @CWBatwoman, @CW_TheFlash, @CW_Arrow and @TheCW_Legends. pic.twitter.com/KsTFLDvgdY

— Superman (@DCSuperman) September 27, 2019
It is not yet known how this Superman will play into the crossover but based on the increased promotion from the CW, it seems likely we will learn some plot details soon.
The crossover event will bookend the midseason finales and premieres of all of the DC shows on The CW. Beginning on Supergirl in December and concluding on Legends of Tomorrow in January. It will also include Bruce Wayne (played by Kevin Conroy) and Superman (played by both Tyler Hoechlin).
Are you excited to see Brandom Routh as Superman in the crossover? Let us know in the comments below!
Here is the full schedule for Crisis On Infinite Earths:
Supergirl: Sunday, Dec. 8 at 8/7c
Batwoman: Monday, Dec. 9 at 8/7c
The Flash: Tuesday, Dec. 10 at 8/7c
Arrow: Tuesday, Jan. 14 at 8/7c
DC's Legends of Tomorrow: Tuesday, Jan. 14 at 9/8c
---
Trending Now