John Wesley Shipp Will Appear In 'Crisis On Infinite Earths'
Posted On September 10, 2019
---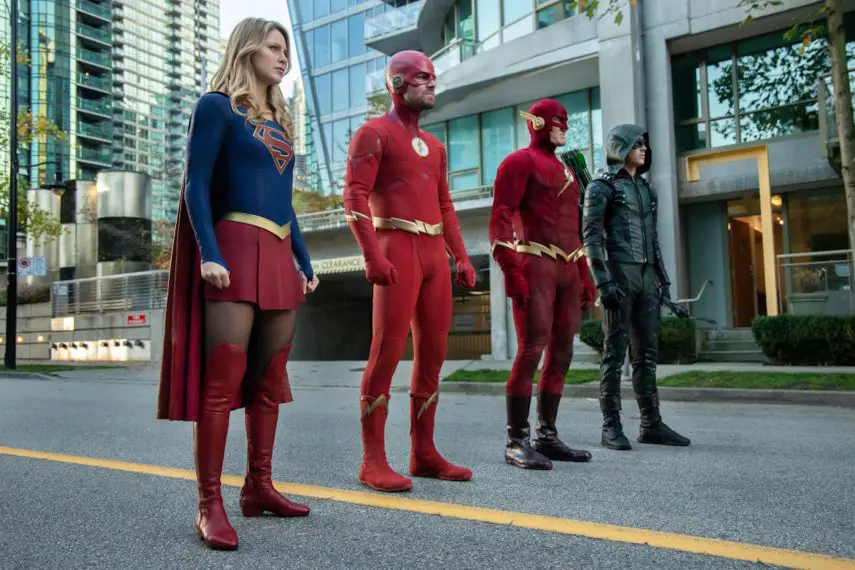 The CW is pulling out all the stops for this year's annual epic crossover event. As first reported by TVInsider, John Wesley Shipp is returning to the Arrowverse for Crisis On Infinite Earths.
Shipp is perhaps best known for originating the role of The Flash on TV. He starred in The Flash original series in 1990-1991 on CBS. More recently, the actor has been a part of The CW's DC TV shared universe. He has played Dr. Henry Allen, Jay Garrick, and Barry Allen over the show's last few seasons.
The crossover event will bookend the midseason finales and premieres of all of the DC shows on The CW. Beginning on Supergirl in December and concluding on Legends of Tomorrow in January. It will also include Bruce Wayne (played by Kevin Conroy) and Superman (played by both Tyler Hoechlin & Brandon Routh).
READ: Johnathon Schaech To Return As Jonah Hex In CW's 'Crisis On Infinite Earths'
Executive Producer Marc Guggenheim tweeted his excitement for the event earlier today.
Six shows. Five scripts. One epic. #CrisisOnInfiniteEarths pic.twitter.com/gpFuj7Kkvt

— Marc Guggenheim (@mguggenheim) September 10, 2019
What do you think? Are you looking forward to Crisis On Infinite Earths? Let us know in the comments below!
Here is the full schedule for Crisis On Infinite Earths:
Supergirl: Sunday, Dec. 8 at 8/7c
Batwoman: Monday, Dec. 9 at 8/7c
The Flash: Tuesday, Dec. 10 at 8/7c
Arrow: Tuesday, Jan. 14 at 8/7c
DC's Legends of Tomorrow: Tuesday, Jan. 14 at 9/8c
---
Trending Now