Blackfire Will Reportedly Appear In 'Titans' Season 2
---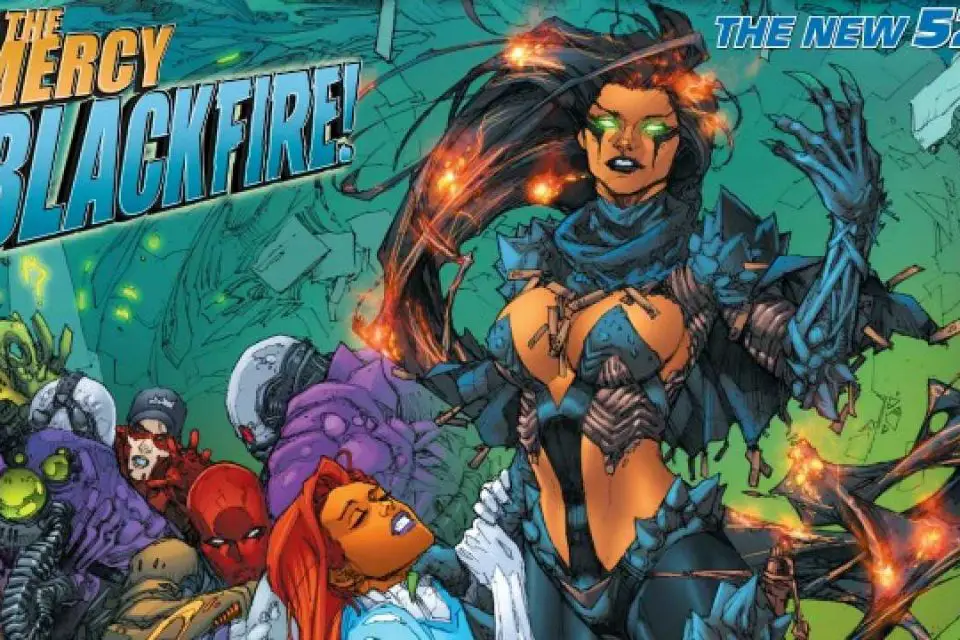 The first season of Titans left fans with a bevy of unanswered questions, most of which involved Anna Diop's Starfire. It looks like season 2 will address these questions because according to insider Lance Ausfresser in the Titans Facebook group, Starfire's older sister Blackfire is on her way.
In the pages of DC Comics, Blackfire AKA Komand'r is the eldest of the Tamaran (the sisters' homeworld) Royal Family. She was the first princess born in over 100 years and the rightful heir to the throne. A childhood illness struck her with the inability to harness the same powers as her younger siblings which spawned vindictiveness.
At this time, all that is known of Blackfire's inclusion is that she has a personal vendetta against her sister. Her appearance could take place in the form of flashbacks.
READ: Titans Tower To Be Located In San Francisco In 'Titans' Season 2
The first season of Titans shied away from revealing Starfire's true origin story, however, season 2 looks to expand on the vast background of this unique character.
The DC Universe has been on a roll in terms of its original content and Titans has lead the pack. Season 2 is shaping up to be incredibly audacious with Deathstroke, Superboy, and Batman appearing.
What role do you think Blackfire will play in the events of Titans season 2? Let us know in the comments below!
The second season of Titans is expected to hit the DC Universe streaming service this fall.
The show stars Brenton Thwaites as Dick Grayson/Robin, Anna Diop as Starfire, Teagan Croft as Raven, Alan Ritchson as Hawk, Minka Kelly as Dove, Ryan Potter as Beast Boy, Iain Glen as Bruce Wayne/Batman, and Esai Morales as Slade Wilson/Deathstroke.
---
Trending Now