Titans Tower To Be Located In San Francisco In 'Titans' Season 2
---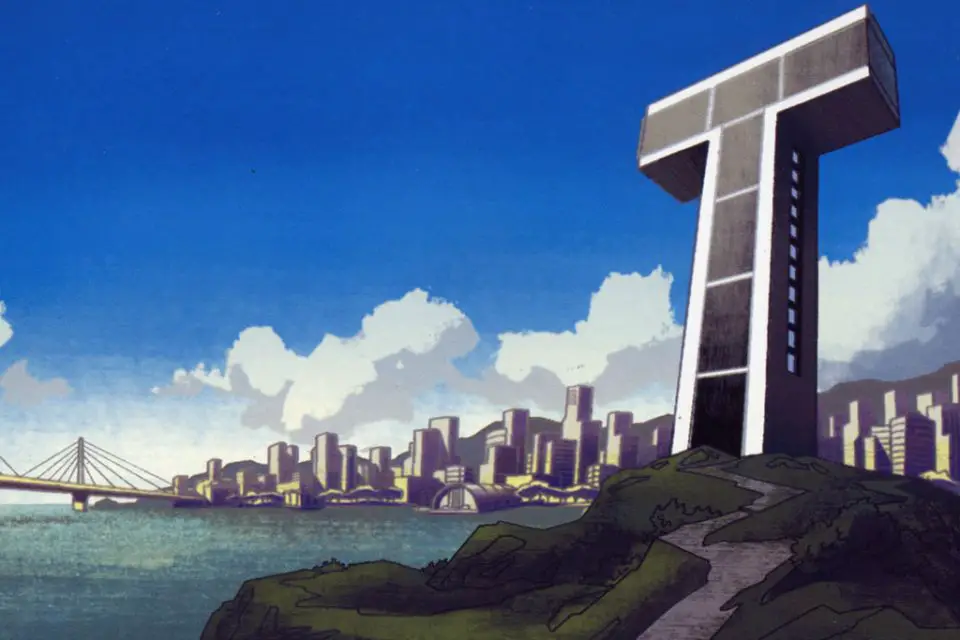 One of the most iconic locations in DC Comics may be coming to live-action. According to insider Lance Ausfresser in the Titans Facebook group, Titans Tower is set to appear in season two of DC Universe's Titans located in San Francisco, CA.
Production on the second season of Titans is currently underway. This week, the cast posted various photos and videos on social media showing them filming in the wilderness of Toronto in a building that resembles the interior of Titans Tower.
First appearing in DC Comics Presents #26 in 1980, the first Titans Tower was built by Cyborg's father, Silas Stone, after his son's accident. At the time, the team made its home on an island off the coast of New York City. In the modern day, the team relocated to San Francisco, where the city council allowed the heroes to build a new tower in exchange for them taking care of the city's supervillains.
READ: Billy Wintergreen To Appear In DC Universe's Titans Season 2
The tower, of course, was featured prominently in the Teen Titans animated series that aired on Cartoon Network from 2003-2006. It also appeared briefly in last year's Teen Titans Go! To the Movies.
Are you excited to see Titans Tower for the first time in live-action? Do you think its too early to introduce such an iconic DC location? Let us know in the comments below!
The second season of Titans is expected to hit the DC Universe streaming service this fall.
The show stars Brenton Thwaites as Dick Grayson/Robin, Anna Diop as Starfire, Teagan Croft as Raven, Alan Ritchson as Hawk, Minka Kelly as Dove, Ryan Potter as Beast Boy, Iain Glen as Bruce Wayne/Batman, and Esai Morales as Slade Wilson/Deathstroke.
---
Trending Now