Billy Wintergreen To Appear In DC Universe's 'Titans' Season 2
---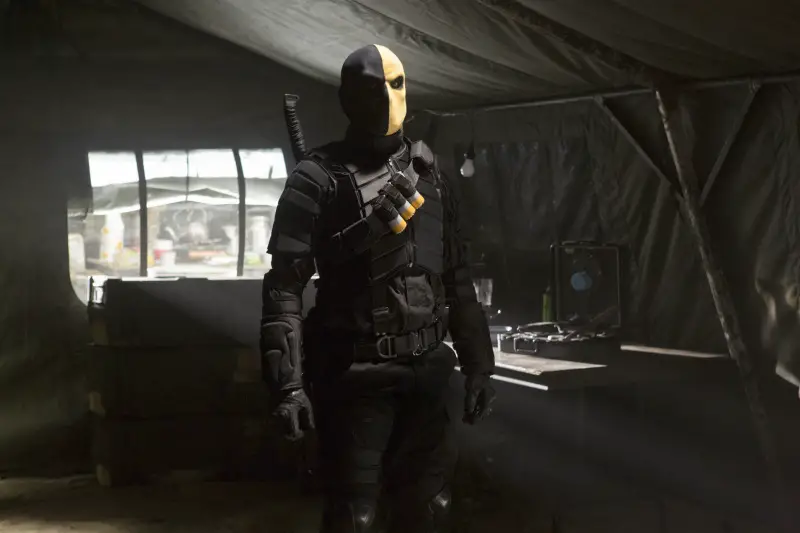 A well-known associate of Slade Wilson may be making his way to the DC Universe streaming service. According to insider Lance Ausfresser in the Titans Facebook group, Billy Wintergreen will return to live-action in Titans season two.
Created by George Pérez and Marv Wolfman, William Wintergreen was introduced in New Teen Titans #2 in 1980 as the butler of Slade. Although Wintergreen lacked Deathstroke's superhuman attributes, he possessed far more combat experience and thus acted as a mentor for Wilson. 
Billy Wintergreen made his live-action debut during the flashbacks of the first season of The CW's Arrow, portrayed by stuntman Jeffrey C. Robinson. Acting as the first Deathstroke, Wintergreen was an ally of Manu Bennett's Slade Wilson before defecting to join Edward Fyers' forces on Lian Yu. Wintergreen met his end when he was stabbed in the eye by Slade during a mission to rescue Oliver Queen.
READ: Gavin Downes Joins Titans Season 2 As The Original Dr. Light
This season of Titans is set to be jam-packed with Batman, Aqualad, Superboy, Krypto, Mercy Graves, Deathstroke, Jericho, and Ravager confirmed to be joining the series. Dr. Light, Aquagirl, and Terra are also rumored to have roles in the show's sophomore outing.
Are you excited for Wintergreen to appear in the upcoming season of Titans? Do you think the show can handle bringing in so many characters? Let us know in the comments below!
The second season of Titans is expected to hit the DC Universe streaming service this fall.
The show stars Brenton Thwaites as Dick Grayson/Robin, Anna Diop as Starfire, Teagan Croft as Raven, Alan Ritchson as Hawk, Minka Kelly as Dove, Ryan Potter as Beast Boy, Iain Glen as Bruce Wayne/Batman, and Esai Morales as Slade Wilson/Deathstroke.
---
Trending Now