'Ted Lasso' Season 3 Episode 7 "The Strings That Bind Us" Review
---
The following will contain spoilers for episode 7 of Apple TV's Ted Lasso. For a recap/review of last week's episode, click here. 
Any good story sees the protagonists going through a bit of adversity before achieving any kind of goal. Heroes often suffer through grief, chaos, or confusion before solving the problem at hand. In the case of Ted Lasso, there is plenty standing in the way of the folks we are rooting for and their happy endings. Following last week's excursion to Amsterdam and the individual adventures everyone enjoyed (or endured), everyone's stories begin to collide in the latest episode, appropriately titled The Strings That Bind Us.
One of the biggest developments of season three so far has been the romantic life of Keeley Jones. Following a devastating breakup with Roy at the end of the season premiere, Keely looked to be in her strong independent woman who needs no man era. However, upon meeting Jack, the "rich enough to get away with murder" primary investor for her marketing firm, Keeley finds herself in a position of consistent wining and dining. While Jack comes off as loving and nurturing in a way that Keeley may have been missing in previous relationships, Rebecca refers to her methods as love-bombing. Which can be overwhelming if not addressed.
There are several moments since her introduction when Jack has seemed perfect for Keeley. However, the nature of their working relationship in addition to the overbearing nature of her love language might be enough to free Keeley up for a reunion with Roy, which many fans are clamoring for. Either way, it's refreshing to see Miss Jones getting her own unique arc separate from Roy, Jamie, and even Rebecca, whom she has often played as a sidekick to.
Speaking of Roy and Jamie, their blossoming bromance continues to bloom. The obvious chemistry between Brett Goldstein and Phil Dunster is on full display even when their dynamic is not the sole focus of a scene. Moreover, it seems the Ted Lasso effect previously seen overcoming Jamie has made its way through to Roy when the latter makes a few hilarious puns whilst muttering "i hate what you've done to me". The changes we've seen these go through are phenomenal. From wishing death upon each other to a respectful and loving friendship mixed with a player/coach dynamic, these two need a spinoff of their own once Ted Lasso closes up shop for good.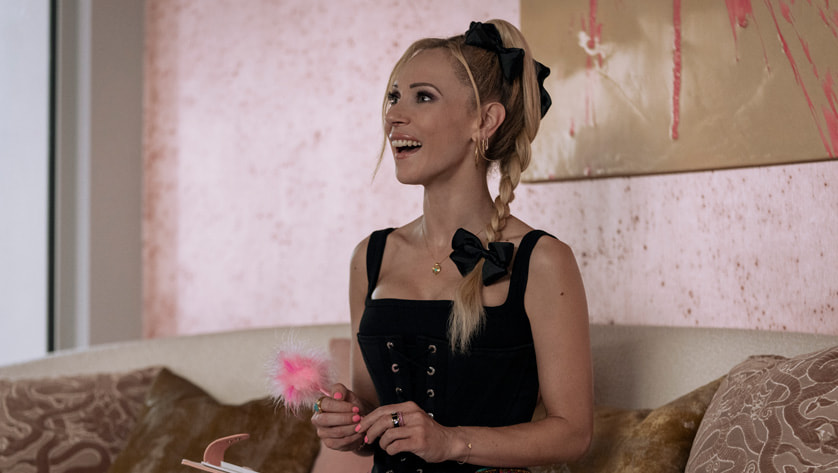 Let's talk about Nathan Shelley for a bit. Season two hardened him to what many thought would be the point of no return. However, after instances of clear manipulation on the part of Rupert, it's obvious he's been victimized. Episode 7 does something that I would never have thought possible: softens him to the point where I want to see him succeed. Following his unexpected late-night chat with the hostess at Taste of Athens, Nate wants an official date. However, instead of confiding in Rupert, fans are treated to a visit back home with his family, where we meet his sister and niece for the first time.
Not only does this episode manage to make Nathan likable again, but it also offers a bit of insight into this father as well. Turns out, his hard-nosed father is a lovable sap as well. During "girl talk" with his mom and sister, Nathan builds up the courage to ask his crush out on a date, and, shockingly, viewers are made to want to see it happen. So much so that when she arrives late, I became a little anxious not wanting to see him disappointed. What this season has done with this character is nothing short of stunning. The Redemption arc for Nathan continues to be one hell of a ride that could (and should) end with him coming back home to Richmond.
While Keeley and Nathan deal with the confusion of courtship, the boys over at Richmond have struggles of their own. While it turns out the spiked tea that Ted drank contained a "dud batch" of drugs, he still cooked up an idea to turn the fortunes of the team around. The concept of Total Football is explained and met with grimaces from the players. However, the coaching staff of Roy, Ted, and Beard are convinced it'll work in due time. The attempt to make it work includes tying strings (get it?) around the nether regions of each player, pretending to be each other, and other hilarious bits that keep the laughs coming throughout the 58-minute runtime.

However, perhaps the most hard-hitting moments in any episode of Ted Lasso occur during the events of episode 7 as well. Sam Obisanya's thriving Nigerian restaurant is turned upside down by two things: the impending visit of his father, for whom the restaurant is named after, and the ongoing politicizing of refugees attempting to enter England. When a villainous politician openly tells these people to leave and go back where they come from, Sam's co-worker Semi is rightfully angry. Being the calmer of the two, Sam attempts to appeal to the politician via Twitter. This begins a series of events that ultimately lead to Sam's restaurant being broken into, trashed, and vandalized with the words "stick to dribbling" spray-painted on his walls.
This heartbreaking and harrowing moment harkens back to when Donald Trump said LeBron James should stick to sports after the latter spoke out against racial inequality in America in the wake of the killing of Ma'Khia Bryant. Black athletes all over the world recognize their position and their duty to be role models to millions, and their voices carry a lot of weight. Seeing Sam go through this sort of harassing attack is anger-inducing, but not too far from the unfortunate reality. Thankfully, his father Ola, played by the incomparable Nonso Anozie (Sweet Tooth), is there to offer his broad shoulders for his son to cry on. His sage advice that the worst thing Sam can do to those who mean him harm is to forgive them gave me chills and is such a powerful moment. Fatherhood and the effects of relationships with one's father has plays a big part in the overarching motif of Ted Lasso and seeing how close Sam is with his father in the aftermath of such a disgusting act is one of the most impactful moments of the entire series.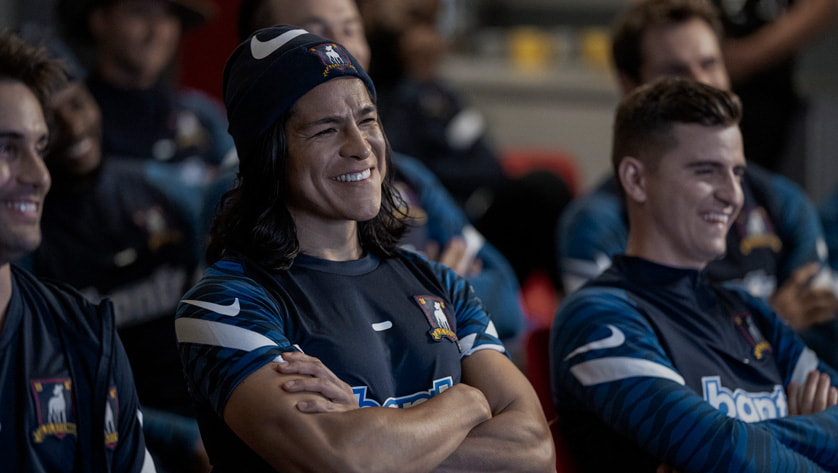 Episode 7 had the unenviable task of following one of the most talked about episodes of this show ever. However, a few gut-punching moments mixed with some genuinely hilarious moments keep this season on track to be better than its predecessors. The Strings That Bind Us is heartfelt and stunning on its own, while pushing the story forward in continuously unexpected ways. – Christian Hubbard 
Rating: 9/10
Ted Lasso Season 3 Episode 7 is now streaming on Apple TV+. 
---
Trending Now