Sundance 2022: 'When You Finish Saving the World' Movie Review
Posted On January 21, 2022
---
Knowledge and the pursuit of it is one of the few ways we all relate as human beings. The part that separates us is the retention of said knowledge. Jesse Eisenberg has established a reputable name through notable works such as The Social Network, Now You See Me, and Zombieland. It's not atypical for actors who pursue film direction to lapse in the necessary knowledge to create a great picture. However, Eisenberg's retained knowledge from his experiences has greatly translated to a respectable directorial debut. The irony in this, is that When You Finish Saving the World is about individuals who aren't knowledgeable nor fain enough curiosity to pursue it.
Similar to one of Eisenberg's early works – The Squid and the Whale – When You Finish Saving the World is about a familial relationship that is in shambles. Ziggy Katz (Finn Wolfhard) is a streaming musician with a respectable international following. Evelyn Katz (Julianne Moore) runs a shelter for survivors of domestic abuse. Ziggy is looking to search for himself through a romantic outlet. Evelyn is looking to fulfill her maternal instincts. However, both of them have zero humility and act as if the world was made around them. Creating a mismatch amongst Ziggy, Evelyn, and the rest of the sane world.

A feat that this movie achieves is its ability to show the contrary motions between Ziggy and Evelyn while also showing a sense of parallelism. Ziggy is pursuing knowledge without the curiosity to achieve it. Evelyn is using her curiosity to provide knowledge while not being knowledgeable. Somehow, these two different avenues produce the same end result. Most movies would stumble in its effort to achieve this level of complexity. However, Jesse Eisenberg's smart direction sticks the landing.
When You Finish Saving the World is successful at creating emotional highs and lows. The employment of dramatic irony builds well deserved tension. As the tension boils over, Eisenberg is able to create bombastic scenes. In turn, extracting some of Finn Wolfhard's and Julianne Moore's best performances. Even when you reach the end of the movie, there was natural resolution to the tensions brought on throughout the film between Ziggy and Evelyn. Respectably, not taking the cliched-easy way out in lieu of something more cathartic.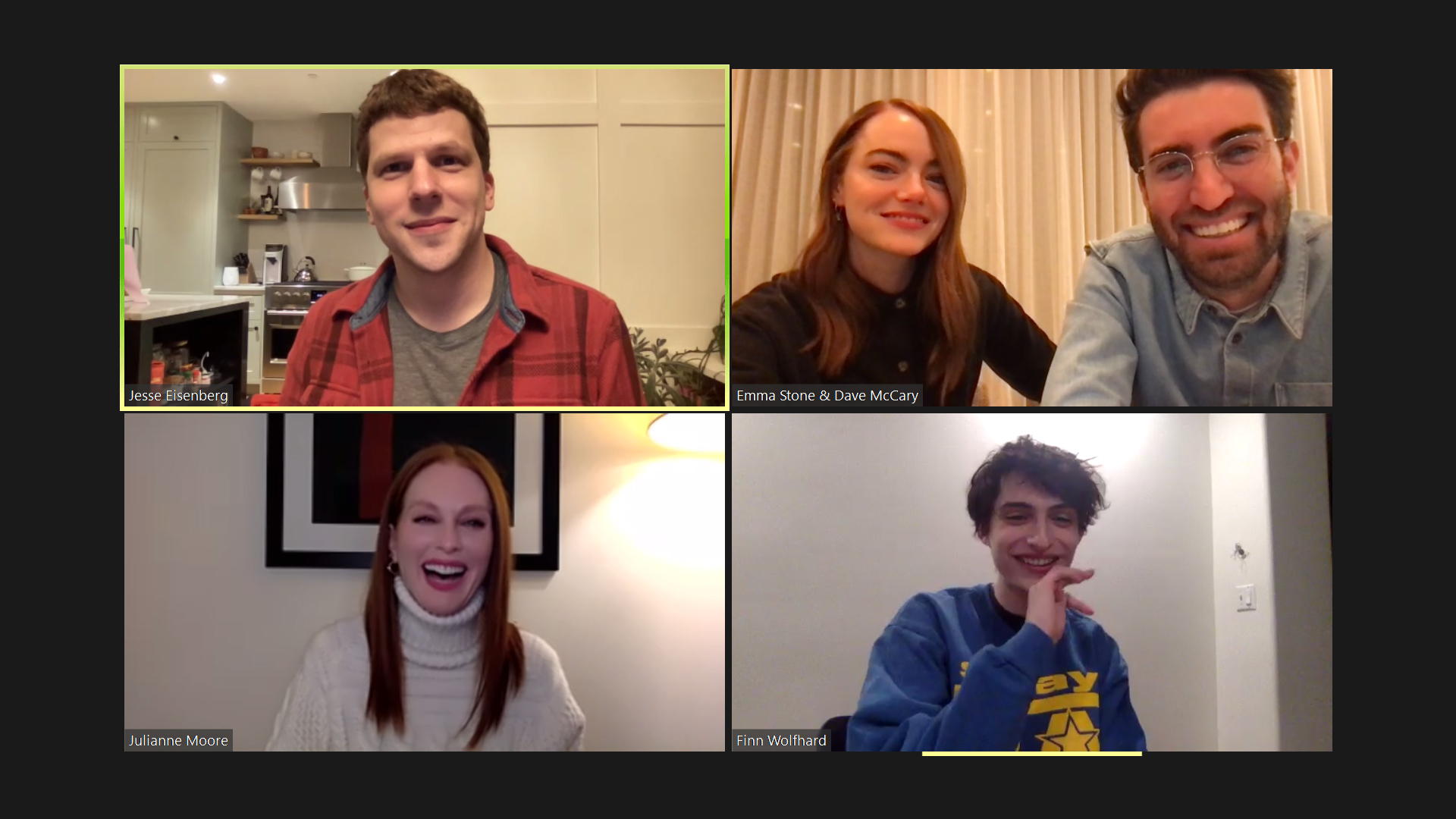 The only major drawback of this movie is its use of societal and political issues. Primarily driving out of Ziggy's storyline, all the political discussion serves no higher purpose than to be topical to Ziggy's generation. Which wouldn't be an issue – if it weren't for the fact that it doesn't seek to examine these further than what's on the surface. Although it isn't necessarily the focal point of the movie, it adds nothing more than noise to the already short 88 minute runtime.
Despite this drawback, Eisenberg creates a debut that rejects the idea that movies from actors turned directors are bad. I fear this may fade into obscurity once it's officially released, but there's something sincere about this movie. When You Finish Saving The World is a complicated, yet small bite into Eisenberg's capabilities as a director. Hopefully whatever Eisenberg makes next is as smart and well made as this. – Jacob Mauceri
Rating: 7/10
'When You Finish Saving The World' is pending wide release date. For more Sundance 2022 coverage, keep an eye on our Twitter page and this site!
---
Trending Now