'After Yang' Review: "A24's Silent Killer"
---
With a number of A24 films taking Cannes by storm, After Yang reigns as the silent killer. The quiet philosophical drama subjects viewers to an intimate and tender slow-burn.
The film had its premiere at the 74th Festival de Cannes to an enthusiastic standing ovation. Kogonada wrote and directed the film, an adapted piece from Alexander Weinstein's short story "Saying Goodbye to Yang." It serves as a softhearted sci-fi flick with a profoundly moving understanding of humanity, identity, and culture. While it may not be a spectacle film, it is also not a low-stakes endeavor. There is in fact a lot to lose when their robotic family member Yang (Justin H. Min) shuts down.

The film follows Jake (Colin Farrell), a father who has dedicated his life to tea. He makes it, he sells it, he celebrates it, but he knows he might never fully understand it. When Yang becomes unresponsive, he tries his best to fix the android who has become a big brother to his daughter Mika (Malea Emma Tjandrawidjaja). In the world Kogonada has created, these androids are known as "technosapiens." Many people use them as babysitters. Yang himself was specifically acquired to teach Mika about her Chinese heritage.
Through the process of trying to fix Yang, Jake discovers that he has been harboring memories within his programming. Throughout the film, he explores Yang's memories, learning more about his daughter and his family through them. This forces him to come to terms with the fact that he has been somewhat of an absent father. He also makes the astounding discovery that Yang has lived a full life before he became a part of their family.
A part of this film stays with you, as though nestled in a newfound home within your heart. There is truly a high possibility that nobody understands people quite as much as Kogonada. With a profound exploration of layers, After Yang takes you through different facets of life and existence in the span of 101 minutes. Kogonada directs a breathtaking piece that is never overshadowed by its sci-fi components. Instead, they seamlessly and naturally blend into the narrative. It uplifts the human story underneath.
After Yang is only Kogonada's second feature film, following Columbus, and it has proven that he is a true master of capturing the human condition. Kogonada understands people in their most multifaceted ways. After Yang offers an exploration of what exactly it means to exist, often pondering on lack of existence itself as a counterargument. At one intimate moment, Yang declares that there "can't be something without nothing" when asked about death. It forces the audience to venture into an acute introspective journey as the film plays out.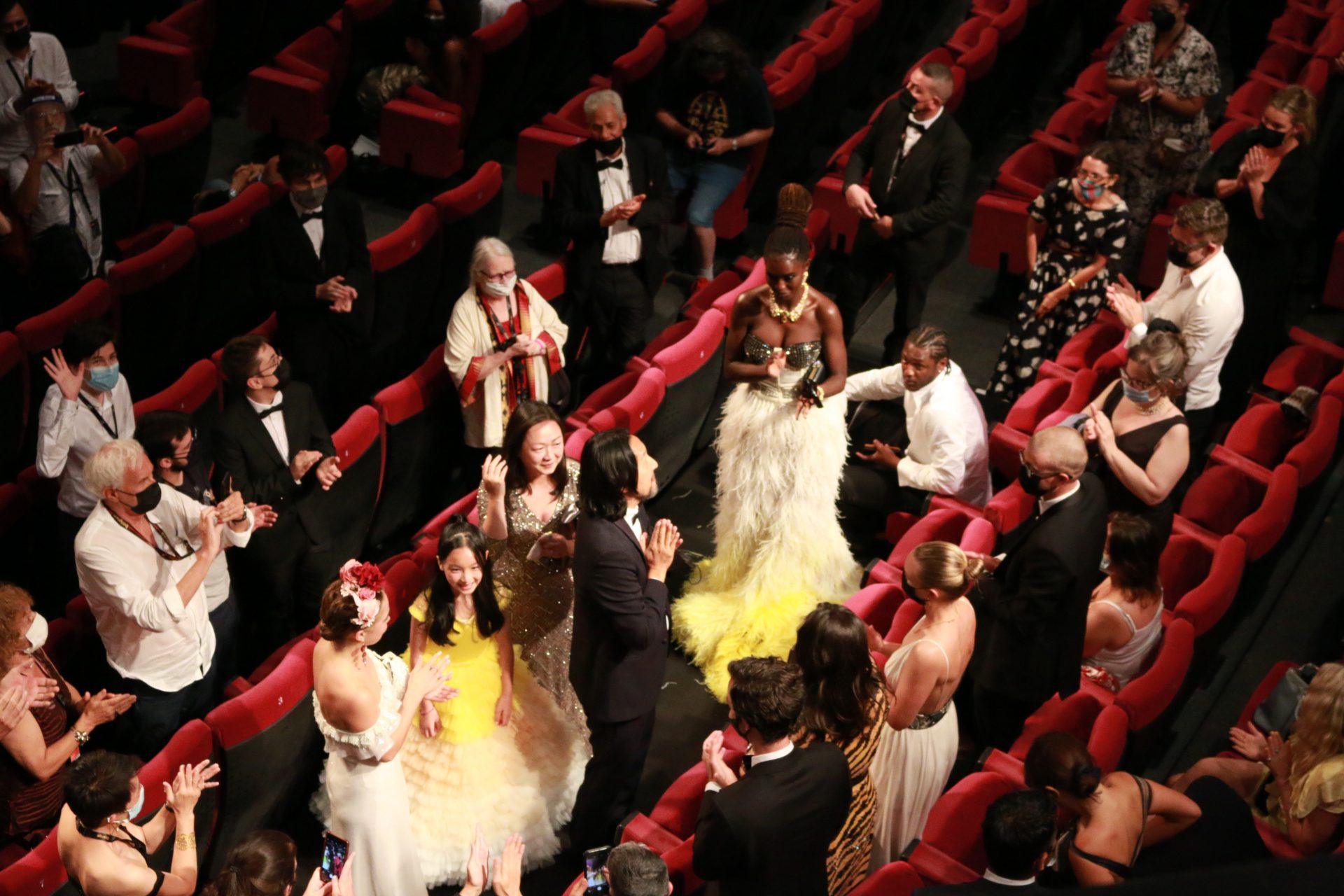 The film manages to feel universal and timeless. The plot is not unlike anything that can't happen in today's day and age, despite the fact that it revolves around the well-being of an android. Jake and Kyra (Jodie Turner-Smith) must come to terms with the fact that perhaps they haven't been there for their adoptive daughter the way they should have. It questions this, and it forces the characters to be uncomfortable with the reality of their decisions. Which in turn, then forces the audience to question whether what they have done in life lives up to what they've always wanted for themselves and others.
One could assume that through this film Kogonada asks the audience: who do you wanna be? – Josie Meléndez
Rating: 7.5/10
After Yang's release date has yet to be announced.
The film stars Colin Farrell, Justin H. Min, Jodie Turner-Smith, Haley Lu Richardson, and Malea Emma Tjandrawidjaja.
---
Trending Now