'The Last of Us' Episode 6 Review
Posted On February 19, 2023
---
After last week's heartbreaking ending, The Last of Us returns this week with yet another powerful episode. Joel and Ellie's journey finally brings us to the much-anticipated reunion of Tommy and Joel. In an episode about relationships, it's not hard to tell which was given the most love.
We kick off this week with Joel and Ellie interrogating a husband and wife located in the middle of absolutely nowhere. Look, I'm from the middle of nowhere myself, but it doesn't get much more remote than the wildness of Wyoming, in the winter, in a post-apocalyptic world. From this brief conversation, we can see the worry on Joel's face. He is starting to care for Ellie more and more, and it's worrying him.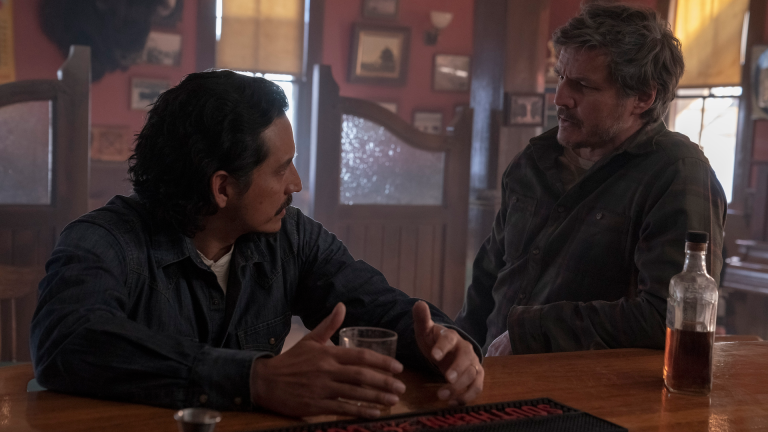 READ: 'The Last of Us' Episode 5 Review: Endure and Survive
As our main characters cross the river of death, they're captured by the residents of Jackson. The initial hostile interaction is much more intimidating this time than the game. From the get-go, Maria feels immensely more intimidating. Once again, we get to see Joel's crippling fear of something happening to Ellie. Pedro Pascal's ability to show so much care without speaking is incredible.
The reunion of Joel and Tommy is one of the few heartwarming moments in this season. There is a clear love between these two estranged brothers. It was an incredible acting choice to have these two. There is clear chemistry between Pedro and Gabriel. Most of the scenes featuring the two have been so fast-paced; it was nice to see a change in this episode. The scene in the cobbler shop with them might be the best in the series. Joel finally breaks down and admits his faults, and his love for Ellie is by far the greatest addition the show has made. The pure emotion of Pedro Pascal in the scene will certainly be hard to top. While the game features many chances for him to top it, I highly doubt he will.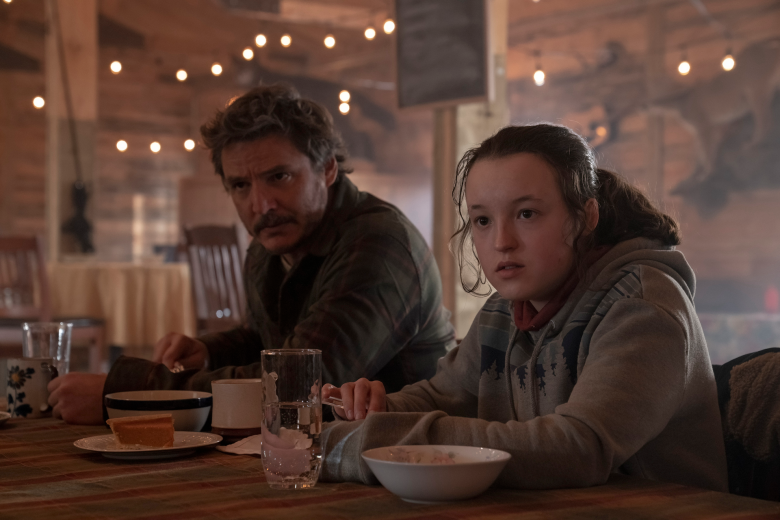 Bella Ramsey once again proved why she was cast as Ellie. Her sarcasm and wit are incredibly accurate to the game. In one of the most iconic scenes from the game, Ramsey shows us why she was cast in the role. Elllie's clear disappointment at the thought of losing yet another person she cares about and knows cares about her is heartbreaking. Combined with the previous scene of Tommy and Joel in the shop creates quite possibly the most emotional moment of the series so far.
With Ellie picking Joel over Tommy, we see that Ellie is willing to forgive Joel for his reluctance and loves him. It was nice to see Joel change his wish from the foreshadowing of a Part II story beat into his original wish to be a singer. Although with it being 10 years prior to any performance of "Future Days,' I'm curious to see what song they make Joel sing. Ellie's emotional plea to Joel at the end of the episode to not leave her was truly heartbreaking.
This might be my favourite episode of the series so far. In my last review, I complained about the score. While I still believe the score has been seriously lacking, they somewhat addressed that in this episode. The playing of 'The Path' when our duo left Jackson was amazing. Set to the amazing shots in the episode, it was almost a perfect moment on screen. My only complaint is that it still felt a little copy and paste. I hope they fix the issue going forward. Otherwise, it was a perfect episode in my eyes. –Collin Stetzner
Rating:  10/10
The Last of Us Premiers New Episodes Every Sunday on HBO
---
Trending Now