Full Circle's Top 15 Movies of 2022
Posted On February 2, 2023
---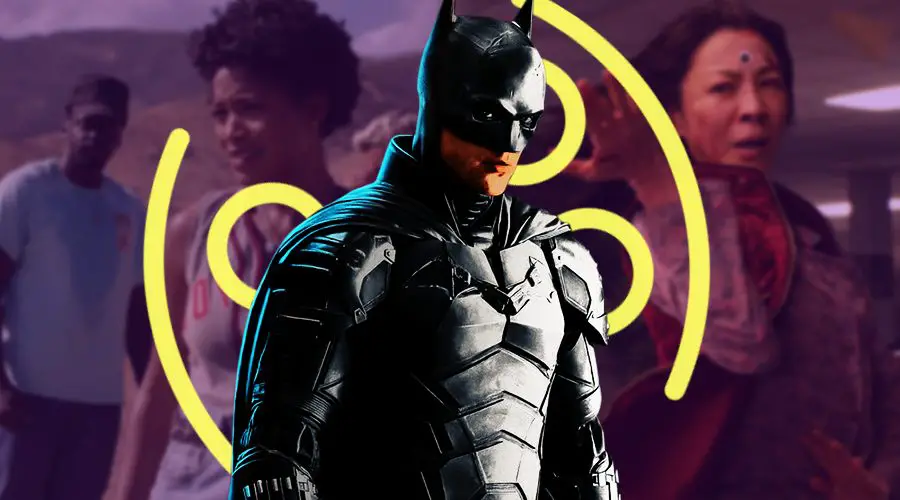 After spending several years watching movies at home, 2022 saw audiences return to theaters like it never left. At least, that's how we spent our time during the last year. To celebrate the occasion, as we do every year, it is time to deliver a curated list of our favorite films. From award darlings to record-breaking blockbusters, Full Circle Cinema has ranked the top 15 best movies of 2022.
Before you check out the list, here are some of the films that didn't quite make it but deserve a mention.
Honorable Mentions (in alphabetical order):
Aftersun
All Quiet on the Western Front
Cha Cha Real Smooth
Guillermo del Toro's Pinocchio
Turning Red
#15 – The Northman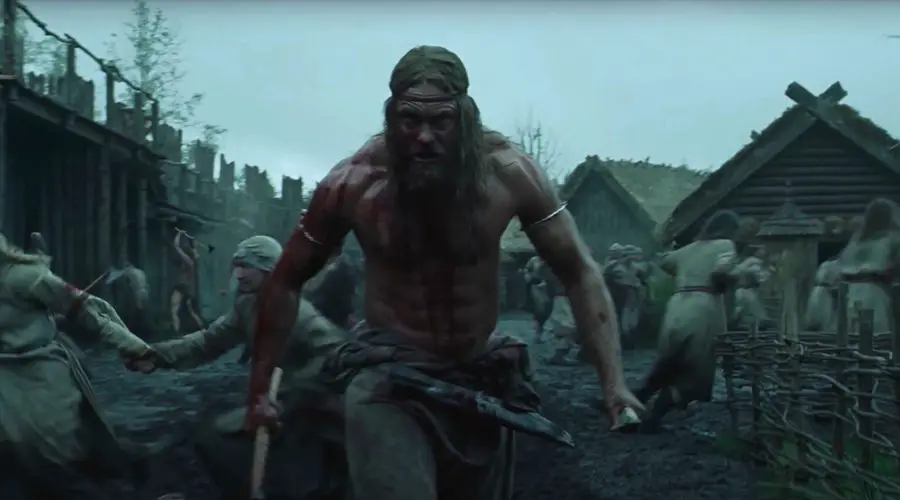 The Northman takes myth and adds a heavy dose of violence to it. It's got clean action sequences with strong cinematography. Alexander Skarsgård kills it in the lead role of Amleth, and Olga made me only fall in love with Anya Taylor-Joy even more. The film builds an almost fantasy-like world from the story. The Northman was one of my favorite movies of 2022, if you can't tell! – Katie Rentschler
#14 – Tár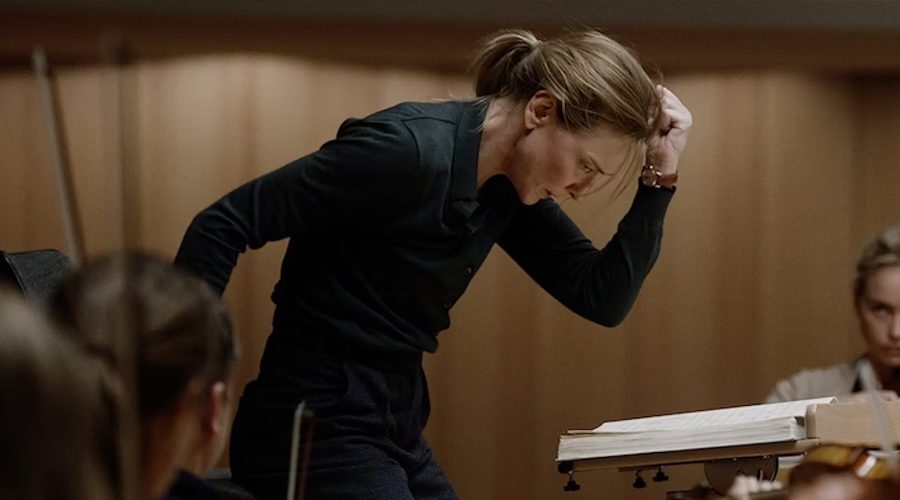 Tár is lengthy, and the unique editing in Todd Field's ambitious and timely drama leads it to be one of the better films of 2022. Add to that a revelatory performance from Cate Blanchett, and you get a slow-paced film that hits all the right notes if you have the patience to stick with it. The film tells its story in an organic way that doesn't hold the audience's hand, but instead positions the camera and Field's direction almost like a fly on the wall, only ever briefly exploring the psyche of Blanchett's character Lydia Tár.
The way that Blanchett seamlessly transitions from the public and private personas of Tár also cements her as one of the best actors of the past decade. Overall, Todd Field, Cate Blanchett, and everyone else involved in the production of Tár should be proud of themselves- it's an achievement in storytelling with strong thematic points that uses its extended runtime in effective and engaging ways, even if it might not seem like it on the surface. – Ernesto Valenzuela
#13 – Prey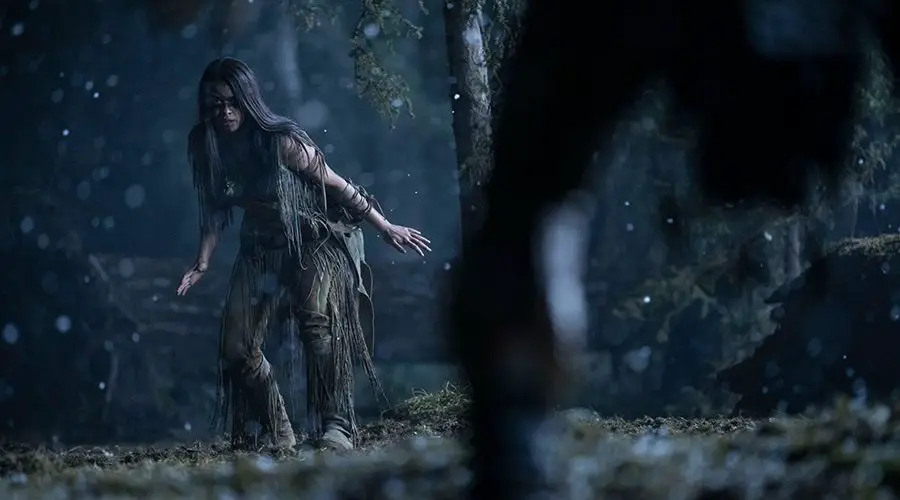 Prey is the Predator franchise in its purest form. It's a simple sci-fi/action film filled with tons of fun easter eggs, and a meaningful tribute to the Comanche tribe. It's a great film for several reasons but the cinematography and action take the cake here. Amber Midthunder was a force to be reckoned with and a worthy adversary to the Predator. – Cleve Barber Jr.
#12 – RRR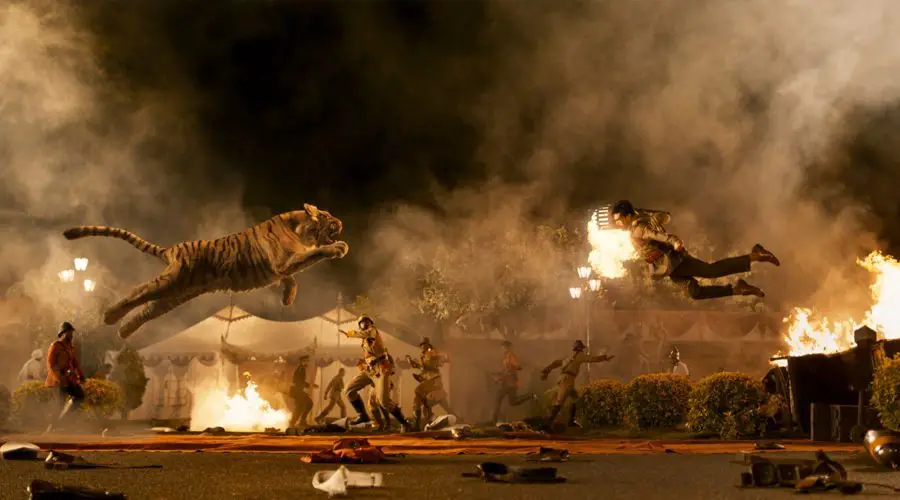 Just like there was a before and after Shah Rukh Khan, there will be a before and after RRR. Of course, SRK is a Bollywood star and RRR is a Tollywood film, but Indian cinema will never be the same again. S.S. Rajamouli's maximalist spectacle which stars the two biggest names in Tollywood, NTR Jr., and Ram Charan, has been embraced by audiences worldwide, and for a good reason. Every single setpiece tops the last one, the songs are amazingly written (and catchy as hell), and the brotherhood between the two stars is so pure some could think it has a homoerotic subtext in between. They slap themselves in the face instead of truly duking it out when they confront each other for the first time…that's telling.
Essentially, RRR has what most Hollywood motion pictures lack: big muscular dudes inside big action setpieces fighting highly caricatured villains (played by Ray Stevenson and Alison Doody, no less) while also having time to dance the night away before a truck full of animals maims British soldiers. That specific moment in which Bheem comes out of the truck, with the animals front and center and M.M Keeravani's score goes for it hasn't left my mind since I saw it on opening week in IMAX before the RRR cult caught on. Pay attention to Indian cinema and S.S. Rajamouli in particular. They're doing stuff that no other industry would ever attempt of doing, and it's about damn time they get what they ultimately deserve: universal acclaim. – Maxance Vincent
#11 – Nope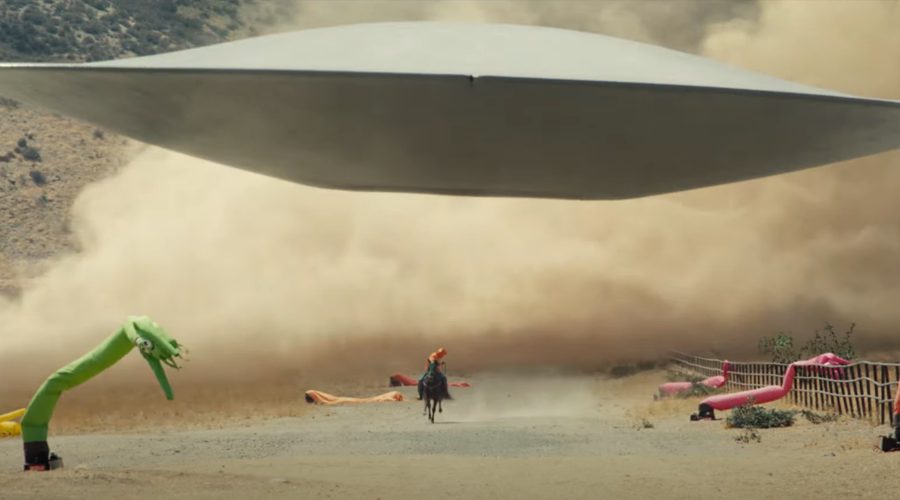 Jordan Peele's reimagining of the sci-fi/horror fusion, Nope, is a beautiful film. The cinematography is amazing, the script is the fun kind of weird, and a thematically interesting piece of art. To no one's surprise, Keke Palmer, Daniel Kaluuya, and Steven Yeun deliver great performances. For me, Nope was a wholly unique experience that can't be replicated. – Cleve Barber Jr. 
#10 – Elvis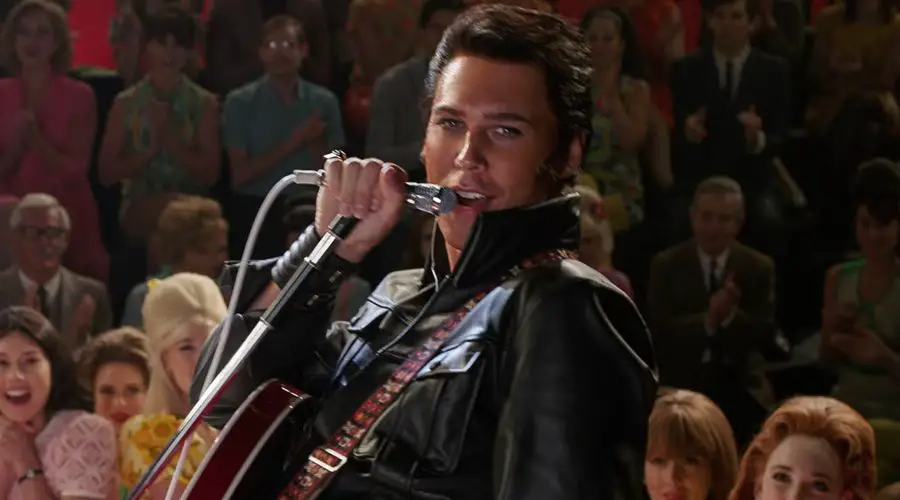 My affinity for Baz Luhrmann's work began at a very early age. My mom was obsessed with Moulin Rouge! and some of my earliest memories are tied to the music from that film. Fast-forward a few years, and The Great Gatsby was responsible for my passing grade in English class (the book and film ARE similar, don't listen to your teacher). So when it was revealed that he was going to helm an Elvis biopic, I was in.
Nothing could prepare me for the ride that would be a Luhrmann take on Elvis. It felt like the culmination of everything that he had been working up to his entire career. One of the earliest appeals behind cinema as an art was the escapism it provided for many who needed it. Elvis does just that with its over-the-top nature, and a wildly impressive Austin Butler. Going back to what I spoke about prior regarding memories, Elvis is the most prominent. Back in August, I was able to meet some of my peers from this site, friends I've had for nearly 6 years, and I threw on Elvis as background noise while we hung out. By the end of the night, everyone was on their feet belting "Suspicious Minds", and this happened nearly every night! Not only is it a great film in its own right, but the ability it had to bring all of us together for a shared experience is an outcome I will forever cherish. – JB Baker
#9 – Black Panther: Wakanda Forever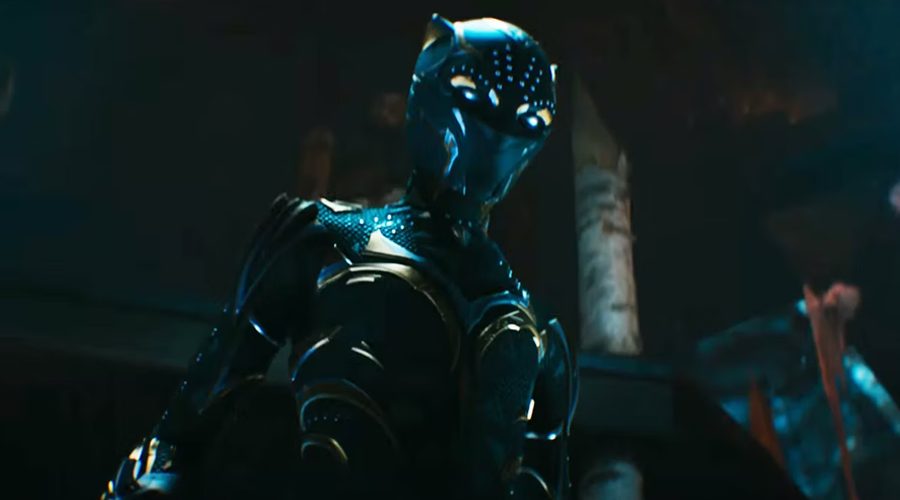 Amidst the tragedy and heartache of the passing of Chadwick Boseman in 2020 was a plethora of questions regarding the future of the character that made the multitalented performer a household name. Boseman's Black Panther had become a vital member of The Avengers in the MCU and the beauty and vastness of Wakanda remained largely unexplored in the live-action medium. The answer turned out to be one of the most stunning films in director Ryan Coogler's already impressive catalog of movies, Black Panther: Wakanda Forever.
With a cast led by a beautiful group of Black women, including Oscar nominee for her role in the film Angela Bassett, the sequel to the billion-dollar 2018 film not only delivered a heartfelt goodbye to Boseman, along with his character T'Challa, but also introduced a new Black Panther (Letitia Wright's Shuri) and an entirely new land to explore with the vibranium-rich underwater kingdom of Talokan. Tenoch Huerta makes a memorable debut in the MCU as Namor and makes a lasting impact with his character's actions in the film. While the charm, talent, and beauty of Chadwick Boseman can never be replaced or replicated, it is assuring to movie fans all over the world that Wakanda's place in the MCU is safe in the secure hands of Coogler and company. – Christian Hubbard
#8 – The Fabelmans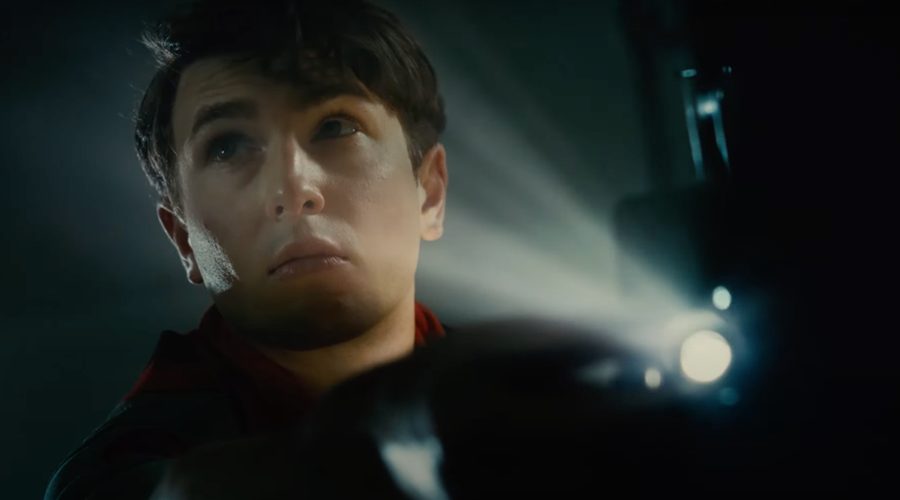 When Steven Spielberg was announced to be making a movie aping his own life, the mental image already began to form a swooning ode to the art of the cinema. The Fabelmans is not that. Instead, it's a deep introspection into the loss of innocence that goes hand-in-hand with coming of age. About how while our passions can offer us solace, they can also give us something to distract ourselves. This tear-jerking, semi-autobiography has audiences lauding its technical proficiency as much as it's certain to have them being torn apart by its palpable angst. Not only is this Spielberg's best film in years, but it's also practically the missing piece of his filmography that provides insight into all of his work. – James Preston Poole
#7 – Avatar: The Way of Water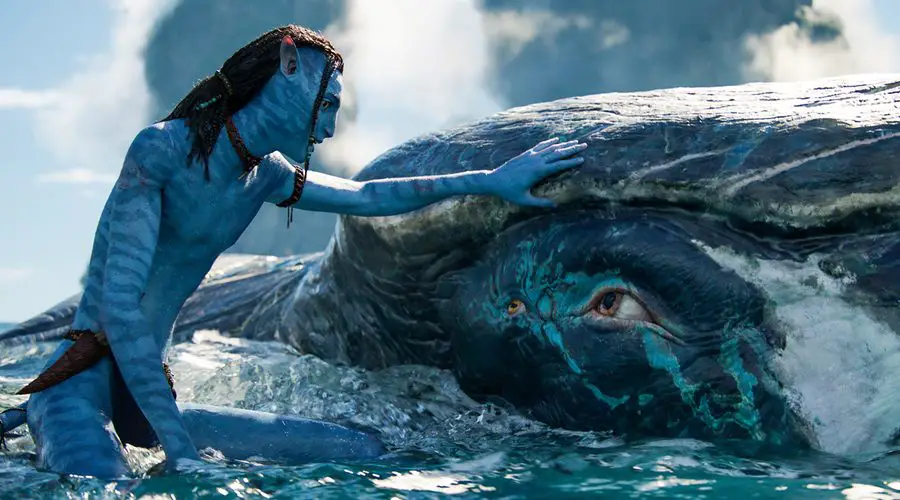 Waiting over a decade to release a highly anticipated sequel is a strange choice in today's climate, but of course, James Cameron was up to the task. Avatar: The Way of Water hit theaters in 2022 and, in many ways, surpassed its predecessor. Not only did it expand the world of Pandora in new and interesting ways, but it also reinforced the most vital part of the series — family.
Jake Sully and Neytiri have a lot more to fight for in The Way of Water because, in between movies, they had children of their own. And this new element paid dividends because the film has an emotional weight that's difficult to come by in modern blockbusters. While many go to the theater to marvel at Avatar's breathtaking effects, The Way of Water proves there's much more to Cameron's epic film series. – Jackson Hayes
#6 – The Banshees of Inisherin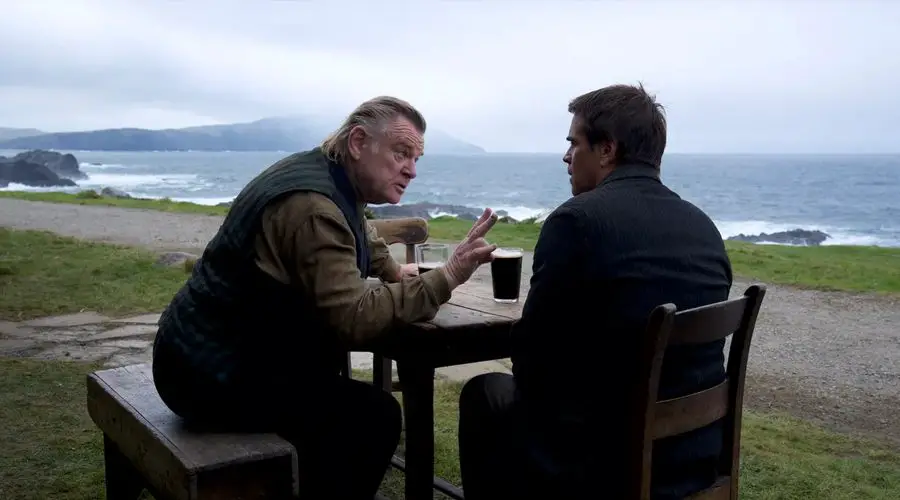 The Banshees of Inisherin is another certified Martin McDonagh classic, telling the story of two friends who have a sudden falling out. Only McDonagh can take a premise as simple as this one, and transform it into a stunning drama and comedy film. Brendan Gleeson and Colin Farrell carry this film on their backs, along with powerhouse performances from Kerry Condon and Barry Keoghan. What's best about Banshees is how it could be interpreted in so many different ways. The film could be a larger metaphor that speaks to the backdrop of the film (the Irish Civil War). Or maybe it's about the existential dread that comes with coming to terms with your emotions. However you decide to take the film if you watch it (and you definitely should watch it), every actor in the film brings McDonagh's clever and layered script to life with a level of vulnerability that leaves you laughing in one scene and crying in the next. – Ernesto Valenzuela
#5 – Babylon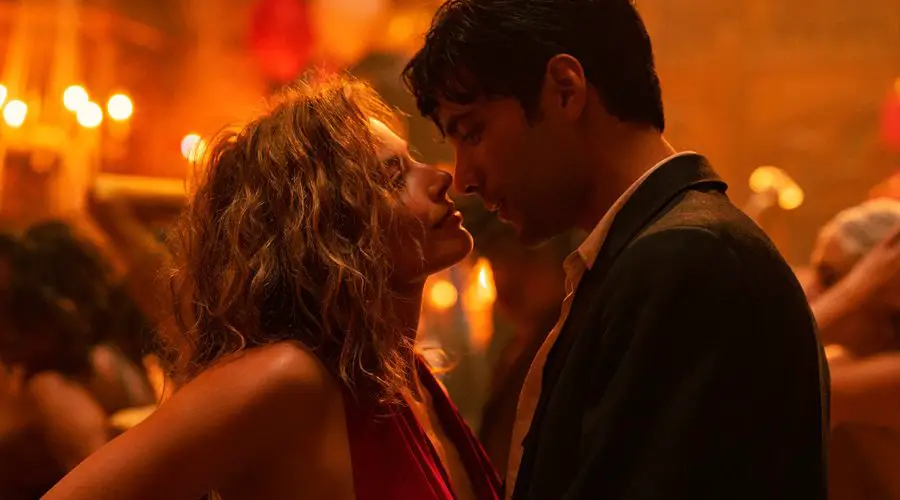 Babylon is Damien Chazelle's grandest film to date and, in my personal opinion, his best. It's loud, chaotic, and somehow equal parts crude and beautiful. The movie depicts Hollywood's transition from silent films to talkies through the lives of a handful of characters along for the ride. Featuring stunning performances from Margot Robbie, Diego Calva, Jovan Adepo, and Brad Pitt, it's impossible not to be absorbed by their stories and experiences.
The movie repeatedly talks about how films make us feel like we can be part of something bigger, and that is precisely how it felt walking out of Babylon. It's not an ode to Hollywood. It's an epic on the love and loss experienced by those in the industry. From the highest highs to the deepest lows, Babylon is pure cinema. – Jacob Campbell
#4 – Top Gun: Maverick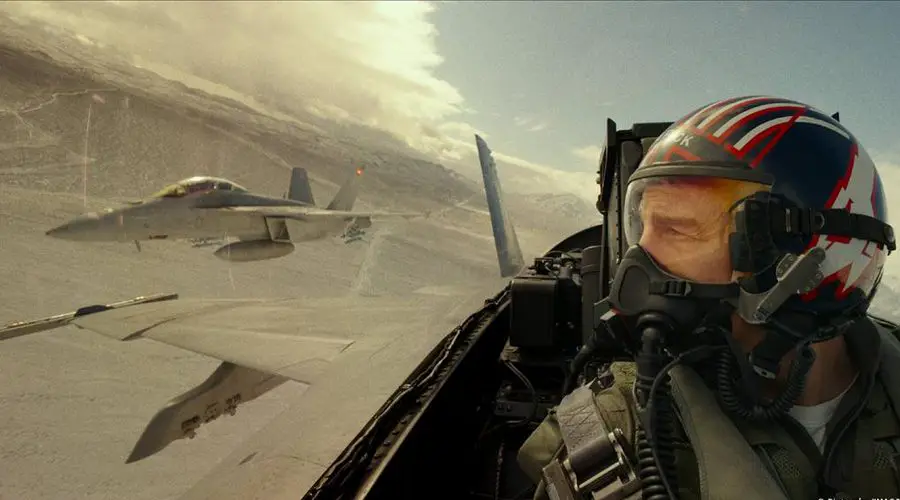 Very much like the mission that seemed to be impossible in the movie (pun intended), Top Gun: Maverick bucked the trend of poorly executed legacy sequels. It's almost kind of magical that something like this was pulled off. Tom Cruise is in it, doing his typical whacky, over-the-top stunts (great). Miles Teller has a mustache (the almighty liquid trapper that you can save for later). And that theme song….ohhhh that theme song. Not many movies in 2022 strapped you in and propelled you into an experience of that magnitude. The first Top Gun was a masterpiece, and somehow, Top Gun: Maverick is too. – Jacob Mauceri
#3 – Glass Onion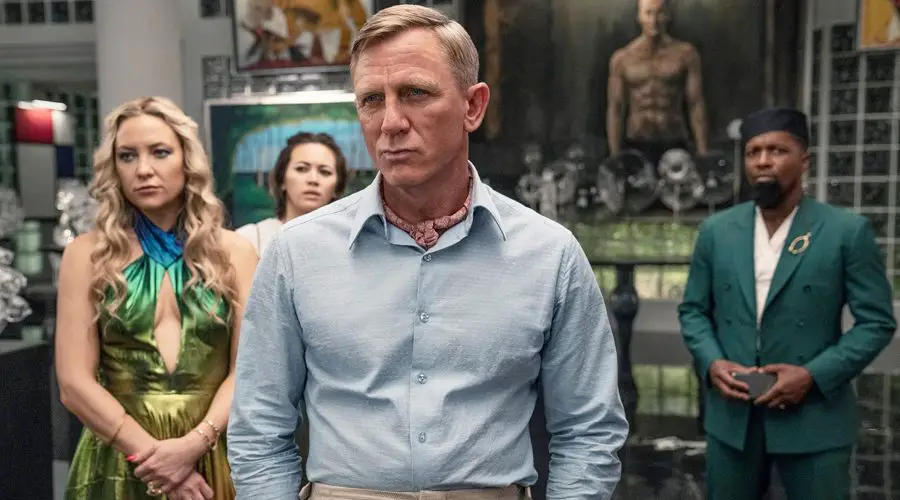 Knives Out was an incredibly well-executed ode to the whodunnit genre by Rian Johnson. With its A-list cast and intelligent script, the film carved out a wholly unique voice in the murder mystery realm. One might think that the Thrombey family saga would be a tough act to follow, but Johnson delivers another hysterical, compelling, and outright brilliant murder mystery in Glass Onion.
Glass Onion finds Benoit Blanc at the center of another mysterious case, this time amongst a group of friends on an extravagant getaway. The film unfolds with unexpected twists and frenzied fashion, giving each of its stars time to shine. Johnson's writing, as always, subverts expectations with incredible results. Glass Onion is a more than worthy follow-up to its beloved predecessor, and we can't wait to see where Daniel Craig's lovable detective winds up next. – Danny O'Brien
#2 – The Batman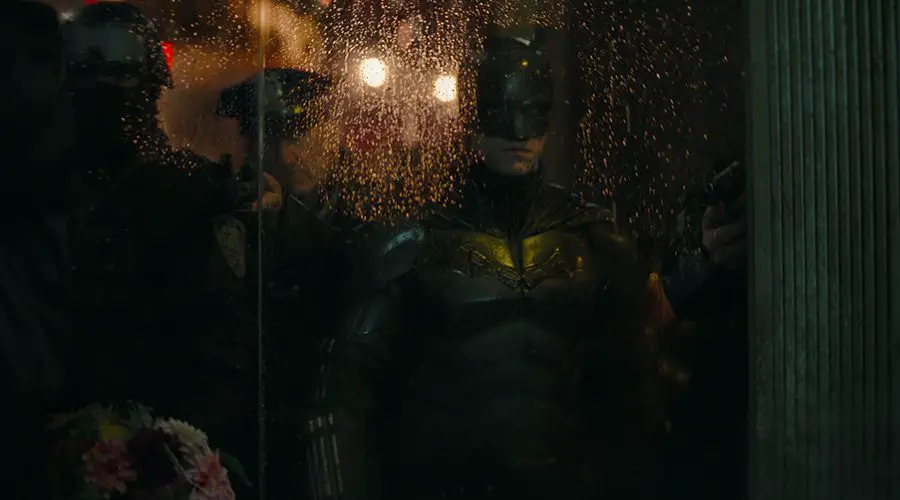 The start of an epic crime saga, Matt Reeves' The Batman is the world's greatest detective story fans have been waiting for since his comics debut. Featuring a mesmerizing performance by Robert Pattinson as the Caped Crusader, audiences are thrown into the seedy depths of Gotham City to figure out an earth-shattering mystery that even has Batman breaking a sweat. The world of Gotham and its villains, including Penguin (Colin Farrell), Falcone (John Turturro), and the Riddler (Paul Dano), has never been so alive and depressing at the same time. Especially Catwoman, who is played wonderfully by Zoë Kravitz and displays the most chemistry with Batman we've ever seen on screen (sorry, Michelle Pfeiffer and Michael Keaton). Not just the average superhero blockbuster, The Batman elevates the genre and hearkens back to the glory days of The Dark Knight. The film more than justifies its spot on this list – it's in the upper echelon of comic book adaptations, period. – Marcos Melendez
#1 – Everything Everywhere All at Once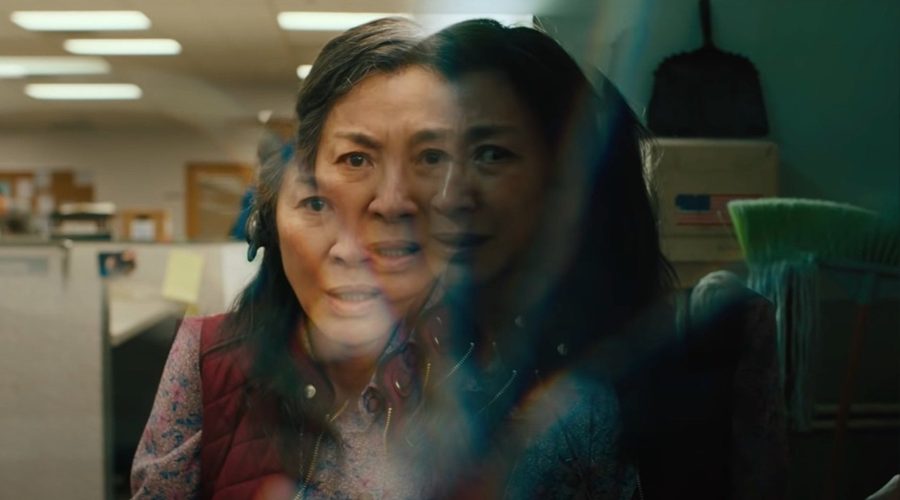 There are dozens of established film genres and hundreds of films that came out in the year 2022 alone. Each one of those movies could be categorized into one or several genres to varying degrees of success. But none were as all-encompassing or masterfully done as Everything Everywhere All At Once.
Everything Everywhere All At Once is an insane cosmic gumbo of genres that will have you belly-laughing one minute and sobbing the next. The film had the impossible task of introducing audiences to the multiverse (though it's a lot more mainstream than it was ten years ago), as well as getting them invested in this intimate and relatable family drama. The film boasts incredible performances from the ever-engaging Michelle Yeoh to the lovable and charismatic Ke Huy Quan to the insane and tragic Stephanie Hsu.
Everything Everywhere All At Once is as amazing on the tenth watch as on the first. When aliens inevitably make contact and ask us to describe the human experience, we should show them this movie—specifically, the Auditor of the Month scene. – Kellen Murack
What were your favorite movies from last year? Which made it on the list? Let us know your favorite 2022 movies in the comments below!
—–
Did you enjoy this article? If so, consider visiting our YouTube channel, where we discuss the latest and greatest in pop culture news.
---
Trending Now