Full Circle's Top 15 Movies of 2021
Posted On January 26, 2022
---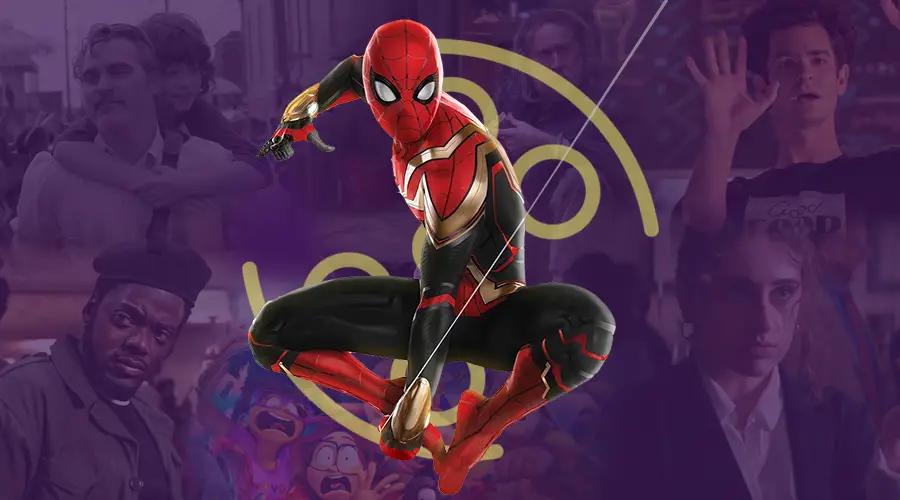 No matter how you slice it, it's been an incredible year for film. Despite a never-ending pandemic wreaking havoc on cinemas, 2021 saw a variety of different genres find success in a landscape prominently dominated by big-budget productions. That said, there were also some heavy-hitters from several hit franchises that captivated audiences around the world. From indie critical-darlings to record-breaking blockbusters, everyone here at FullCircleCinema has ranked the top fifteen best movies of the year.
Before you check out the list, here are some of the films that didn't quite make it but deserve a mention.
Honorable Mentions:
The French Dispatch
Ghostbusters: Afterlife
Minari
A Quiet Place Part II
The Tragedy of Macbeth
15. Shiva Baby
Shiva Baby is an utterly dramatic comedy film taking place almost entirely in real-time. Director Emma Seligman is on top of everything in her feature directorial debut, and Rachel Sennott as Danielle is utter perfection. Not a moment is wasted while Danielle, a young bisexual Jewish woman is accosted at every point by her well-meaning parents, and other adults at the shiva. Her ex-girlfriend and sugar daddy (with his wife and baby) also being present at the shiva just adds to the tension so well placed throughout the entire film. Ariel Marx' score takes the tension to new heights. Overall, a film that keeps you on the edge of your seat the entire time.
– Katie Rentschler
14. The Matrix Resurrections
For those feeling weighed down by the endless glut of lifeless legacy sequels, The Matrix Resurrections feels like an exorcism. Part meta-commentary, part bold continuation to the original trilogy, Lana Wachowski's message is very clear: "nostalgia's a drug that it's time to kick". She does this by presenting one of the most punk rock blockbusters to come out of the mainstream studio system.
– James Preston Poole
13. Licorice Pizza
Paul Thomas Anderson returns from a 4-year hiatus to bring us Licorice Pizza. Arguably one of the best-directed films of 2021, PTA created an atmosphere that is nearly identical to 1970s "hang out films" while also making it feel completely new. I don't know any director who has the balls to make the two leading stars actors who had no prior acting credits to their name. And yet, PTA brings out excellent-Oscar worthy-performances from Cooper Hoffman and Alana Haim. There are very clear flaws within the movie itself but at the end of the day, the experience is unparalleled to anything else released this year.
– Jacob Mauceri
12. The Green Knight
The Green Knight is a surreal take on the classic Arthurian legend. The vast, dreamlike landscape and the haunting soundtrack create the perfect mysterious backdrop to Sir Gawain's journey. Dev Patel is mesmerizing as the doomed knight. Even when he's at the lowest point in his quest, Patel exudes a powerful presence and sensuality that steers the film forward. One of A24's most visually stunning releases of 2021, The Green Knight stands a head above the rest.
– Audrey Griffin
11. Shang-Chi and the Legend of the Ten Rings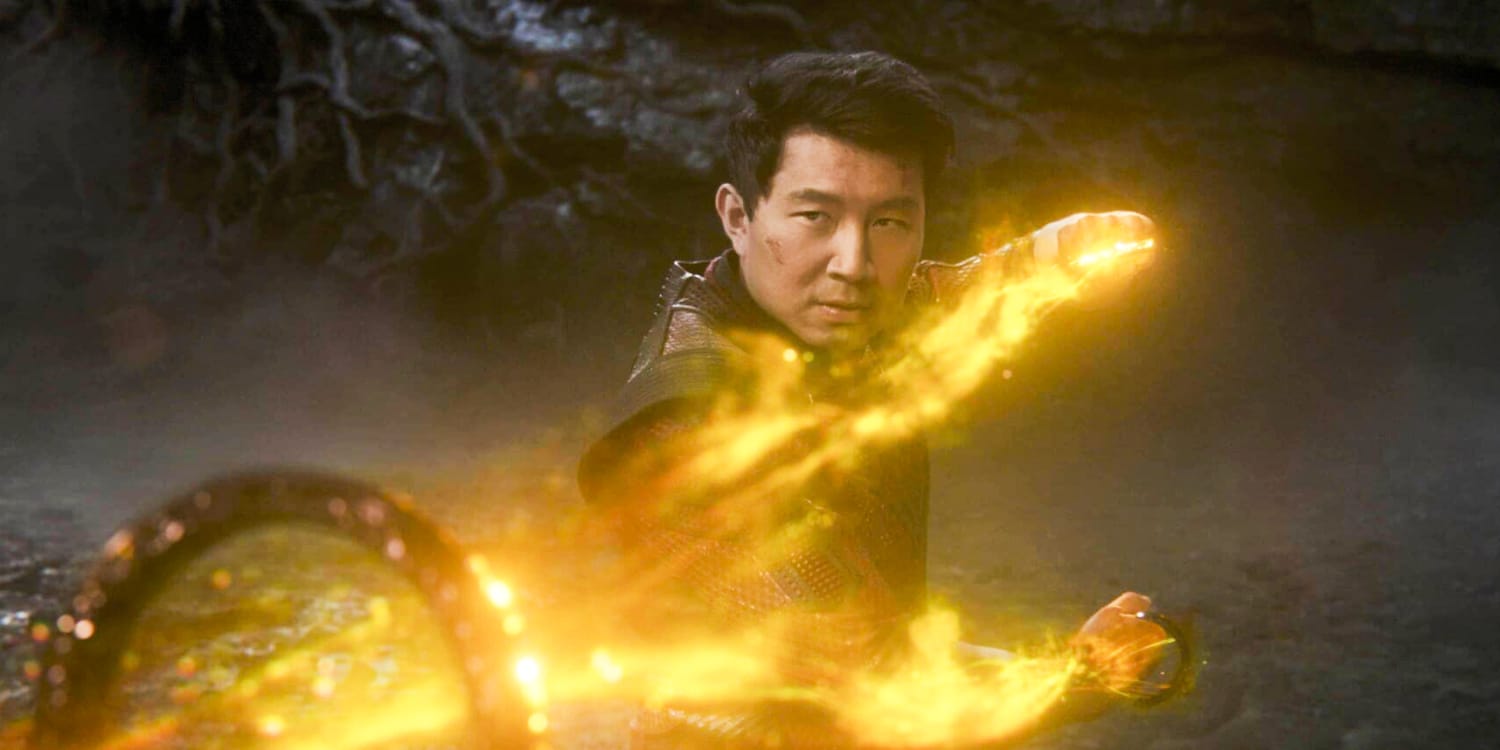 The world was deprived of any fresh MCU content in 2020, but we were treated to many new and diverse Marvel adventures last year. Shang-Chi and the Legend of the Ten Rings dazzled audiences last fall l with incredible choreography and action, but it was the titular hero that made us fall in love with the film. His journey perfectly blended Asian mythology, lovable characters, and a heartfelt story about a family divided by tragedy.
Simu Liu and director Destin Daniel Cretton were able to lend a beautifully unique voice to Marvel's ever-expanding cinematic universe by featuring a wonderful cast comprised almost entirely of Asian talent. Not only is Shang-Chi an impressive action film, but it's also a magnificent celebration of the culture surrounding its cast and crew. Shang-Chi felt unlike anything the MCU had done before. Its love and admiration for martial arts films is infectious, but it never sacrifices its humanity for spectacle.
– Danny O'Brien
10. Pig
It isn't hard to imagine a version of Pig that hues closer to the modern, John Wick-inspired revenge thriller – a widowed recluse hunts the shadowy figures that stole his beloved truffle pig, leaving a wake of death and damage in his path. Luckily, that's not what Pig is. "Bad guys" don't exist here in the same way. Vengeance would undermine the radical compassion writer-director Michael Sarnoski extends to his characters when they have every right to be angry or unforgiving. And while Sarnoski certainly feints toward moments of extremity – a sudden detour to an underground Portland restaurant fight club suggests a much different trajectory for our protagonist(s) – he's far more interested in disarming and understanding the film's perceived enemies than destroying them. Featuring a hall of fame Nicolas Cage performance, Pig might be the most human thing I watched last year.
– Mark Scovzen
9. The Mitchells vs. The Machines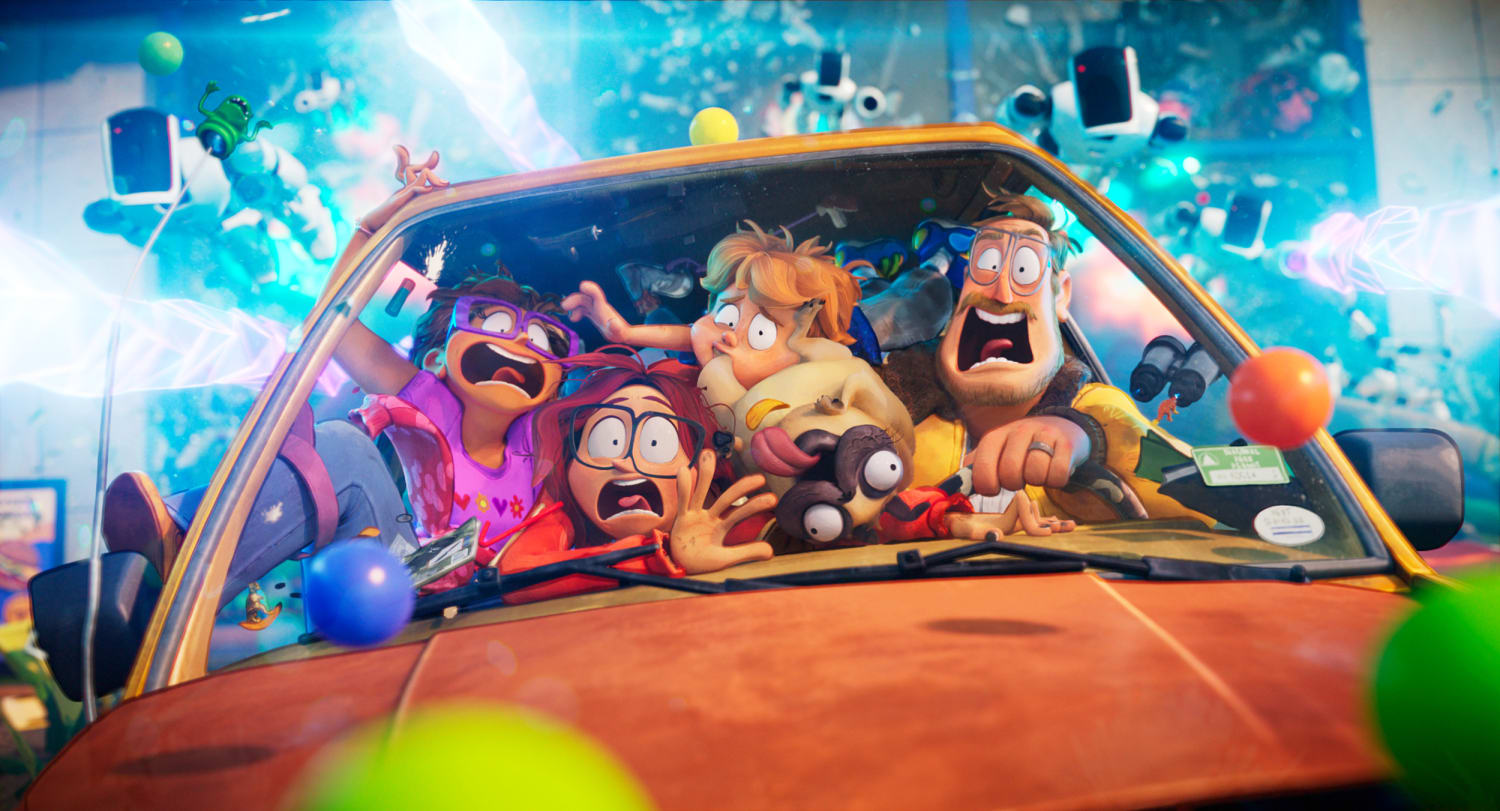 The Mitchells vs. The Machines is a declaration of love to the weirdos and the outcasts. The ones who were born to stand out, trying to find their place in an even stranger world. The best animated feature of 2021 truly shines in its unique artistic style and soft-hearted center.
– Josie Meléndez 
8. Zack Snyder's Justice League
Four years after having his magnum opus taken away from him, the stylistic filmmaker finally gave us his vision with Zack Snyder's Justice League. The true Justice League film, how we were meant to see it. It wasn't just a moment for Snyder fans to rejoice, it was a cultural moment in time. A more developed and fleshed-out story from Snyder and Terrio, the four-hour epic fit the tone of the DCEU far better than the 2017 version. Coupled with an amazing cast, Snyder's last foray into the DCEU was exactly what so many fans had hoped for since its inception.
– Cleve Barber Jr. 
7. Last Night in Soho
Edgar Wright's Last Night in Soho offers a bold new vision when it comes to a horror film. A stylistic film with an amazing soundtrack, Soho distinguishes itself from the pack as soon as it starts. It also features fantastic performances from Thomasin McKenzie and Anya Taylor-Joy. These elements combine to make a thrilling horror film that is stylistic by choice and enthralling by nature.
– Kenneth Colon
6. Judas and the Black Messiah
A heart-wrenching story about a movement that is still relevant to this day, Judas and the Black Messiah is a tragic historical drama that is more than worth the watch. With a stellar cast led by Oscar-worthy performances from both Daniel Kaluuya and LaKeith Stanfield, director Shaka King shows how far an entity will go to take down someone bringing about positive change in a way it doesn't agree with. 2021 was full of heavy-hitters, but Judas and the Black Messiah is in a league all its own.
– Jackson Hayes
5. C'mon C'mon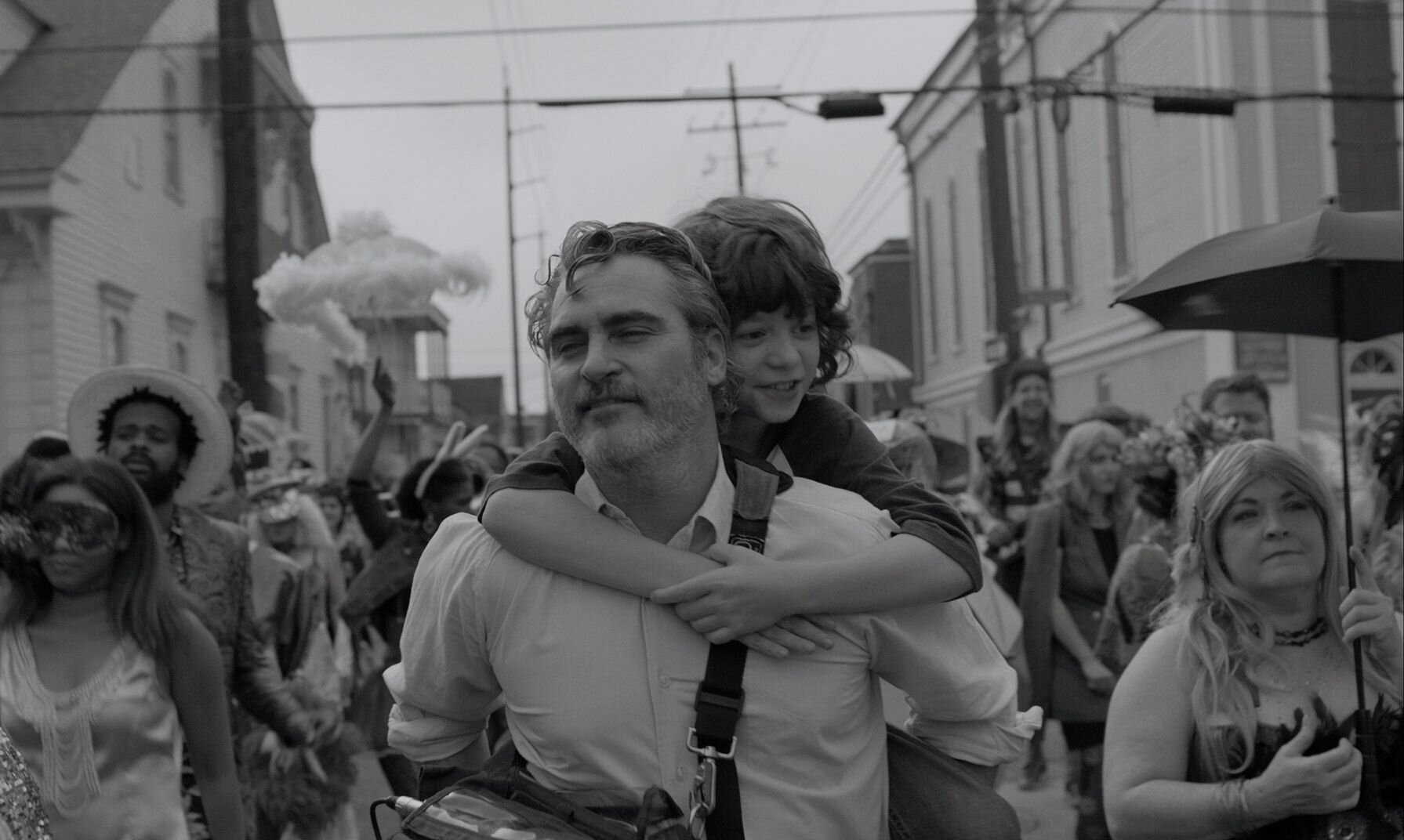 C'mon C'mon is one of the most heartfelt films I have seen all year. Mike Mill's story of a journalist's blossoming relationship with his young, eccentric nephew tugs on the heartstrings in all the right ways. Joaquin Phoenix soars, but newcomer Woody Norman impressively leaves the acting titan in the dust with his performance. With the intimate character exploration and the moving black & white cinematography, Mills has created a movie that is deeply timeless. It exalts the beauty of everything in between "big" life moments. If the best films are love letters to something, this is a love letter to the mundane.
– Ileana Meléndez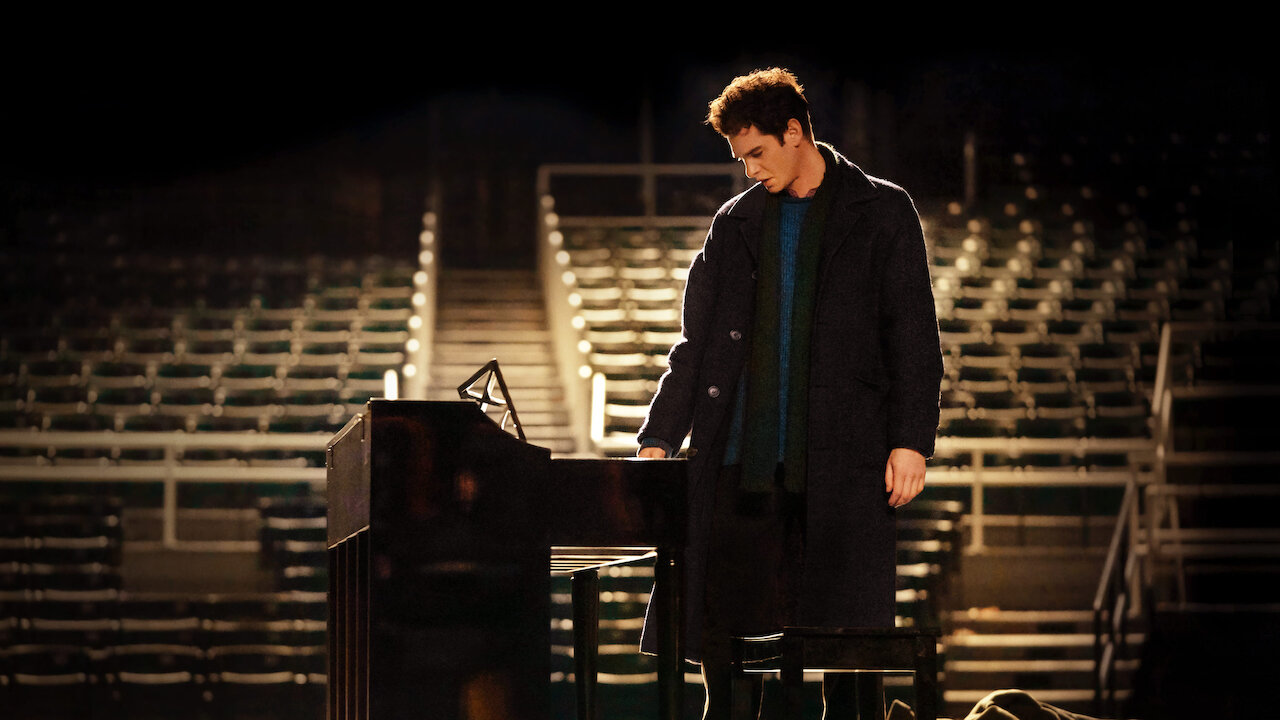 In his directorial debut, tick, tick…BOOM!, Lin-Manuel Miranda tells the story of an absolute legend of the musical theatre community, Jonathan Larson. In doing so, he allows Andrew Garfield to continue solidifying his legacy as well. As a thought-provoking homage to the beautiful, and at times frustrating process of creating art, the film exceeds all expectations. As a movie musical, the film knocks it out of the park with is a relentlessly good time thanks to hit songs like "Come To Your Senses" and "30/90". The story is bursting with creative energy while at the same time, shrouding it in sadness and loss truly making it nothing less than a modern masterpiece.
 – Christian Hubbard
3. Dune
Dune was something I had been looking forward to ever since it was announced, and figuring out that Denis Villeneuve would be behind the camera only raised the anticipation. The cast, Hans Zimmer's score, Greig Fraser's cinematography, all worked in harmony to create something extremely immersive and atmospheric. What I found to be my favorite of all though, was that this was a coming-of-age movie. It is one of my favorite genres, and Dune is all about Paul Atreides coming into his own as a ruler, and so much more. I think the complexities that come with maturation are handled excellently, and Villeneuve manages to craft an entire blockbuster around Paul's growth. In the end, what he gave us was this epic tale that has trotted around pop culture for nearly sixty years, yet it still felt entirely unique and new under his direction.
– JB Baker
2. The Suicide Squad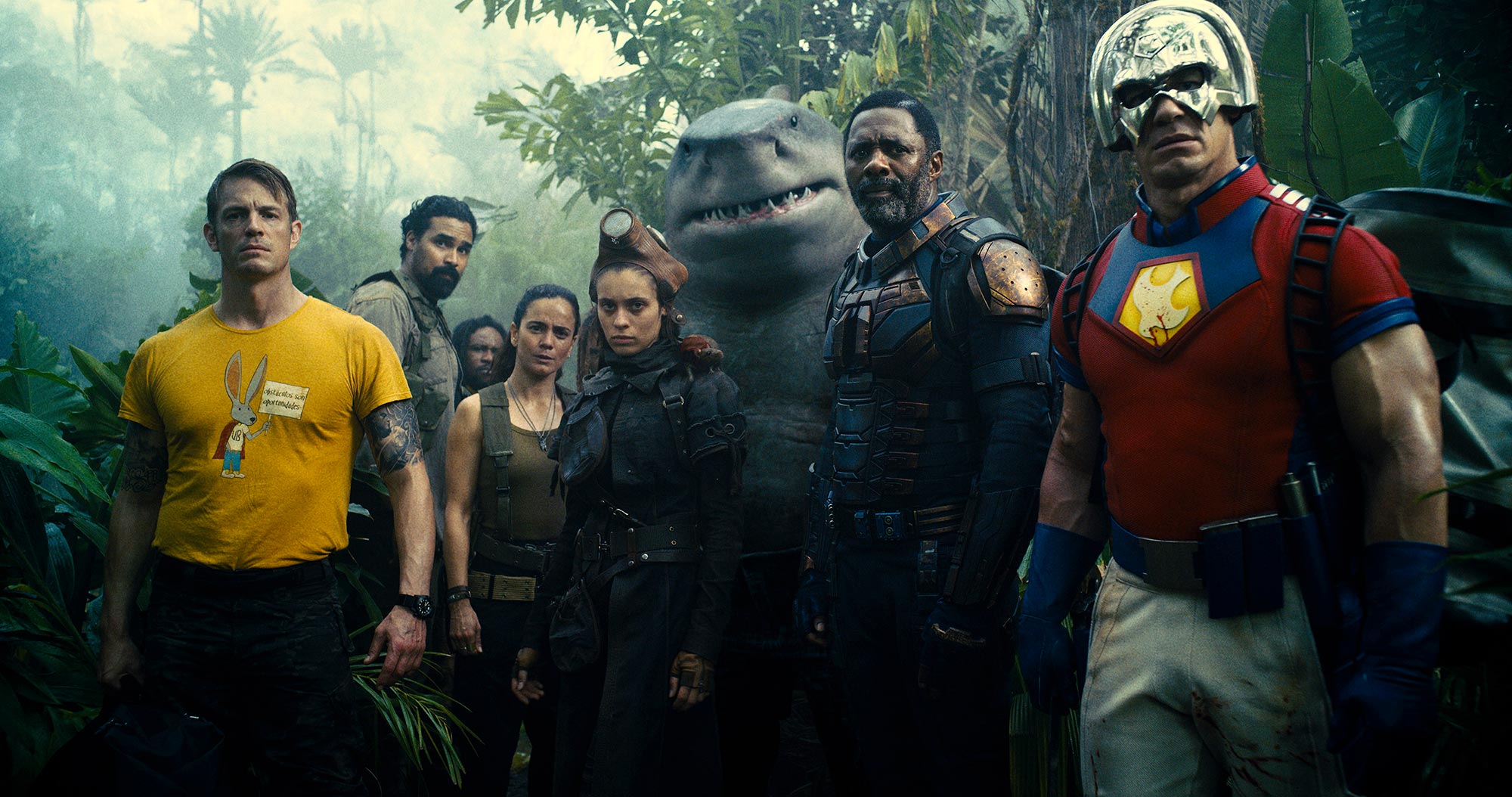 James Gunn takes some of the weirdest and most outlandish D-list villains that even the most devout comic fans would have trouble remembering and uses them as a vessel for one of the most heartfelt stories in comic book cinema. From the creative title sequences to the bloody action sequences, The Suicide Squad stands above the rest in its genre thanks to the extremely talented cast and captivating story.
Gunn's message on toxic masculinity and learning to be vulnerable with someone else is never better put on display than Idris Elba as Bloodsport, who goes through a "Ratism" in the final scene of the film. It isn't the strong male lead that saves the day, but the young and heartfelt Cleo (portrayed by the talented Daniel Melchior). With an incredible score by John Murphy and other standouts in Cena, Dastmalchian, Davis, and Kinnaman, The Suicide Squad showed us that we all have a purpose.
– Ernesto Valenzuela
1. Spider-Man: No Way Home
Despite no one believing it was even possible, Marvel surpassed fans' expectations by more than a mile in Holland's trilogy-closing film. Uniting villains and heroes from an entire legacy of Spider-Man media, No Way Home was a toy box incarnate, granting fans the opportunity to re-experience some of their defining childhood characters in a whole new way. Aside from the crowd-pleasing cameos and wonderful fan service, No Way Home still managed to tell an incredibly emotional and compelling story with Holland's Peter Parker. All the ingredients came together in the perfect way, resulting in one of the most effective and emotionally rewarding super-hero films of all time.
 – Noah Levine
————
What were your favorite movies from last year? Which made it on the list? Let us know your favorite 2021 movies in the comments below!
—–
Did you enjoy this article? If so, consider visiting our YouTube channel, where we discuss the latest and greatest in pop culture news.
---
Trending Now