RUMOR: Robert Downey Jr., Others To Reprise Roles For 'Les Grossman' Movie
Posted On August 31, 2022
---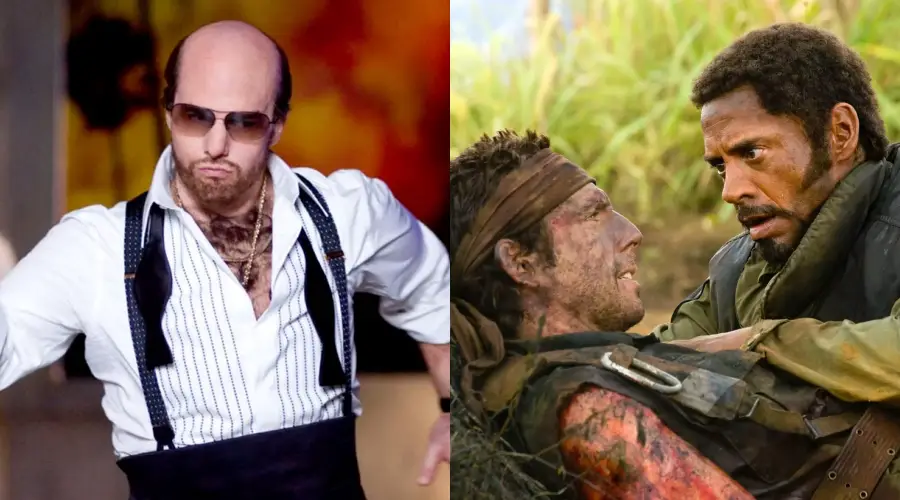 It looks like a couple of dudes playing dudes disguised as other dudes might be dude-ing up once again. Robert Downey Jr. is rumored to be reprising his role of Kirk Lazarus in the upcoming Les Grossman movie, along with a few other Tropic Thunder cast members.
According to FandomWire, the Iron Man actor might be returning to the role that snagged him an Oscar nomination back in 2009. Along with Downey, original writer/director/star Ben Stiller is rumored to be returning along with his super "agent," Mathew McConaughey. Stiller and McConaughey would reprise their roles of Tugg Speedman and Rick Pecker, respectively. The trio is still rumored to be in talks, so it's unclear what role they'll have in the final film.
Tom Cruise shocked the world by appearing in the 2008 comedy as the brash studio executive Les Grossman. The spin-off has been in development, in one form or another, since the original release of Tropic Thunder. The film recently got a shot in the arm thanks to Cruise's frequent collaborator, Chris McQuarrie. The duo is currently working on this film as well as a slew of other projects.
Robert Downey Jr. played Kirk Lazarus, an Australian method actor who takes on the role of the African-American soldier, Lincoln Osiris, in the fictional Vietnam war film. The choice to put Downey in blackface for the role seems to come under fire every six months by people who haven't seen Tropic Thunder. A Les Grossman film might be the perfect opportunity to lean into it and satirize the entire thing.
What do you think of this news? Are you excited to see more Tom Cruise dancing and gyrating? Let us know in the comments below!
—
Did you like this article? If so, consider visiting our YouTube channel, where we discuss the latest and greatest in pop culture news.
---
Trending Now