'The Adam Project' Review: "Classic Time Travel"
---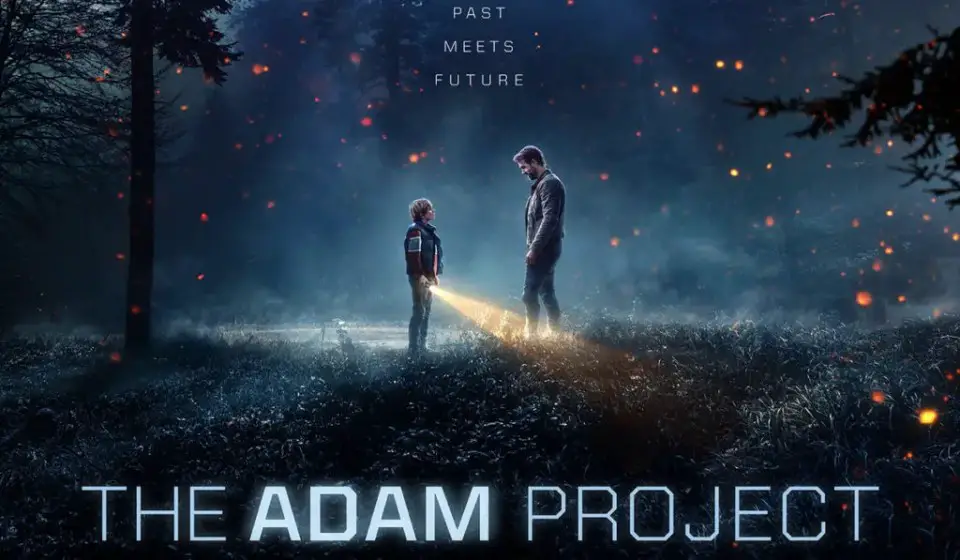 The Adam Project is one of those family night popcorn flicks with good action, lightsabers, and a lot of cliches. But those cliches don't prevent this Shawn Levy-directed film from making me smile the whole time.
This flick centers around the titular Adam, specifically, an older Adam Reed (Ryan Reynolds) and a 12-year-old Adam Reed (Walker Scobell). Older Adam has traveled back in time on a rescue mission but accidentally stumbles into the wrong year. Nevertheless, he manages to find something that he needed all along. Seeing his mother again (Jennifer Garner) as well as his dead father (Mark Ruffalo) brings up memories, and reuniting with his wife Laura (Zoe Saldaña) brings it all together.
Despite the family-centric drama, The Adam Project is a science fiction film, and by no means does it try to hide it. Time travel, ships, and lightsabers, if you'd like to know just a handful of items included. And this isn't to compare it to Levy and Reynolds' previous collaboration Free Guy, which takes any opportunity to impose its video game nature on the film. Rather it takes traditional science fiction elements and makes them its own. It's great to see.

The plot for The Adam Project is very basic, but that doesn't mean it isn't fun. Particularly because of Scobell and Reynolds. It's hard not to laugh when they do and get emotional when they do as well. A very standard villain is encompassed within this very science fiction film in the form of Maya Sorian (Catherine Keener). In addition, that villain is graced with some very bad CGI in de-aging her (yay time travel). The choice made in the climax to get rid of the villain was hysterical and very ironic. I couldn't get over it, it's been two days and I still chuckle.
While sometimes deemed as "turn your brain off" films, popcorn flicks such as The Adam Project lean into nostalgia, and it's what makes them crowd-pleasers. They cannot be denied the ease of re-watchability. Not to mention, the lack of cynicism gives them that much more of an edge over other films. Reynold's personality, and a script written in combination by Jonathan Tropper, T.S. Nowlin, Jennifer Flackett and Mark Levin help it that much more.

Overall, The Adam Project kills it. Reynolds and Scobell are absolute stars, and scenes directed by Levy make it the dream. The differences between young and old Adam are astounding, and it truly makes for a delightful character piece in seeing how it could transpire. It flounders slightly with the villain, and plays more into older characteristics of what a woman needs in her life, but it is still a top-tier flick. It recreates scientific film elements in its own way to give it a great success. If you're looking for a film to catch on a streaming service this weekend, or any other day, make it this one. –Katie Rentschler
Rating: 8/10
The Adam Project is streaming on Netflix now.
---
Trending Now