Leaked 'She-Hulk' Audition Tape Suggests Mr. Immortal Will Appear
---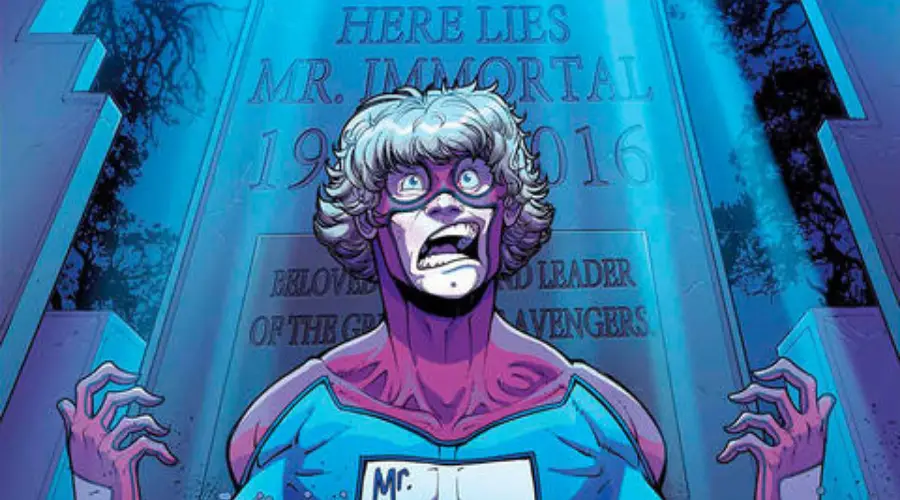 It seems Marvel Studios' She-Hulk may introduce several lesser-known characters into the MCU, including a founding member of the Great Lakes Avengers. Based on a newly surfaced audition tape, Mr. Immortal may appear in the show.
Created by John Byrne in 1989, Mr. Immortal first appeared in The West Coast Avengers #46. Unable to die, Mr. Immortal formed a superhero team named the Great Lakes Avengers based in Milwaukee, Wisconsin. The character is able to regenerate after what would otherwise be fatal injuries.
READ: Tim Roth's Abomination Will Be Human Again In 'She-Hulk'
In the video above, actor Tom Archdeacon is auditioning for a character referred to as "Dr. Revive," but it seems this may be a cover name. It is believed that he is actually auditioning for Mr. Immortal, given their powerset described in the clip.
Archdeacon's character appears to be talking with an unseen female lawyer, believed to be Jennifer Walters, about his divorce. The character supposedly walked into traffic to kill himself rather than talk out his issues with his wife. In the clip, this angers the unseen lawyer, after which the recording ends.
It seems likely the character in this clip will only appear as a cameo. But this does line up with prior rumors, which suggested the series would feature a number of obscure Marvel characters in minor roles.
Do you think the character in the clip above is Mr. Immortal? Are you excited for Marvel Studios' She-Hulk? Let us know in the comments below!
—–
Did you enjoy this article? If so, consider visiting our YouTube channel, where we discuss the latest and greatest in pop culture news.
---
Trending Now