Sundance 2022: 'You Won't Be Alone' Review – "An Enchanting Tale of Humanity & Time"
Posted On February 8, 2022
---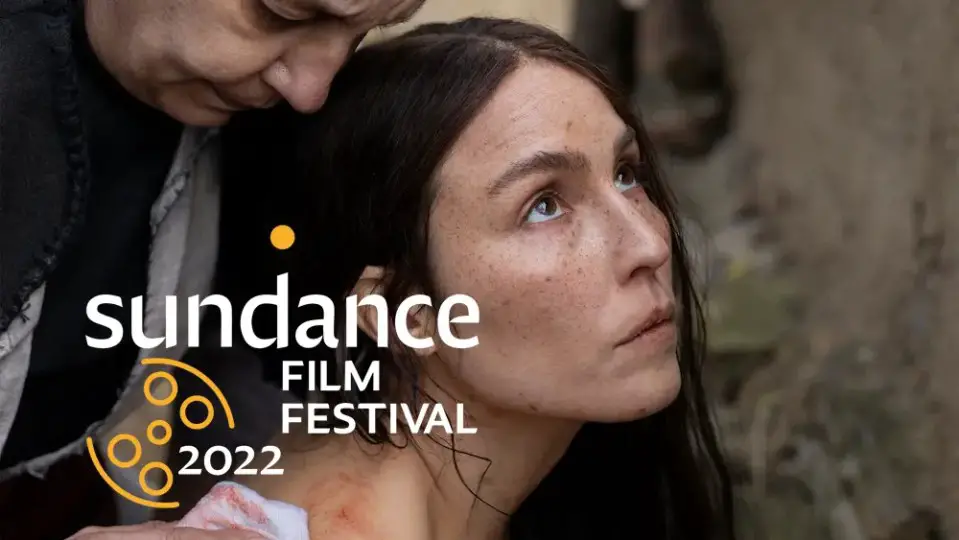 You Won't Be Alone, Goran Stolevski's 19th-century Macedonian folklore tale, connects deeply not just with humanity but with the Earth. Reminiscent of a Terrence Malick film but coated in gothic horror, the film is a meditation on our time on here. What does it mean to be human in a violent and tender world? Whimsical in its roving camera and whispered narration, You Won't Be Alone is bold and cautious, all in a single frame. You'd have a shot with a sharded body of a witch to then a gentle framing of a river stream. The plot is relatively simplistic: a witch turns a child into a witch who then spends the rest of the film learning to be human. However, it's enchanting in its soft layering of narrative.
Horror is not the genre that best fits this film. It's what draws you in at first, with its opening scene of a demon-like figure clutching an innocent baby. Yet, the film progresses into the unfolding of humanity at its most basic level. Nature overpowering almost every scene as the young girl charts a course through the world as a witch. Humanity is at the heart of this film in its dynamic and often violent iterations. What started as the new life of a young baby girl soon becomes a genderless soul moving from one body to another as its exploration turns away from the callous and spiteful spirit that turned her into this fluid being.

Stolevski weaves a tale that feels like one of the most realistic fairytales. The ones that didn't shy away from the more gory details of fantasy and humanity. It's a beautiful exploration of not only humanity's base level for brutality but its boundless capacity for love. For all the hate and cruelty in the world, it's counteracted with the tenderness and miracle of life around that makes You Won't Be Alone so special. It's a love letter to a world where people live both in community and in ritual. Where the line between men and women is fraught but also the same line of dance between two lovers.
In You Won't Be Alone, the natural world is a character in and of itself. There are a lot of natural light and natural noises when the voice-over isn't narrating a scene. A real subversive experience that draws you to these characters, especially in the context of understanding human nature. It's a refreshing shift when the film begins in a cavernous physical and emotional place and ends in the blissful liberation of an escaped reality. Many close-ups and roving camera movements make viewers feel part of that world, where time and space stand still.
The line that tethers the entire film together is the performances of Noomi Rapace, Alice Englert, Carloto Cotta, and Sara Klimoska as the young soul Nevena. All are playing the same character but inhabiting different bodies and lives. Each subtly draws out the cultural and social differences of what it means to be a woman or a man in 19th Century Macedonia. It's quite literally a bewitching "singular" performance that somehow transcended four actors on screen. It never misses a beat or pulls the viewer away from the fantasy within.

Even more enthralling is Anamaria Marinca as Old Maid Maria, the burned witch at the film's beginning. It's a haunting and heartbreaking performance that deals with a more cruel nature of humanity than Nevena ever really experienced. Every scene with Marinca became a reminder of things lurking in the shadow. Of the underbelly of the violent brute force humanity could impose on women during that time. Her sharded body was the long-lasting reminder that not everyone is as accepting of the mystical in the human world as they were to Nevena. Old Maid Maria was also the tortured, vengeful soul we all carry inside when double-crossed or wronged.
You Won't Be Alone is a meditation on being human in this world. It is more than the dull rendition we make of it in our everyday lives. Stolevski makes me excited for the future of Gothic in film. For the resounding echos of large cathedrals as metaphors in a film like this one. – Mariana Delgado
Rating: 9/10
You Won't Be Alone is pending a wide release date. For more Sundance 2022 coverage, keep an eye on our Twitter page and this site.
---
Trending Now