'Love Hard' Review: "A Way Back"
Posted On November 16, 2021
---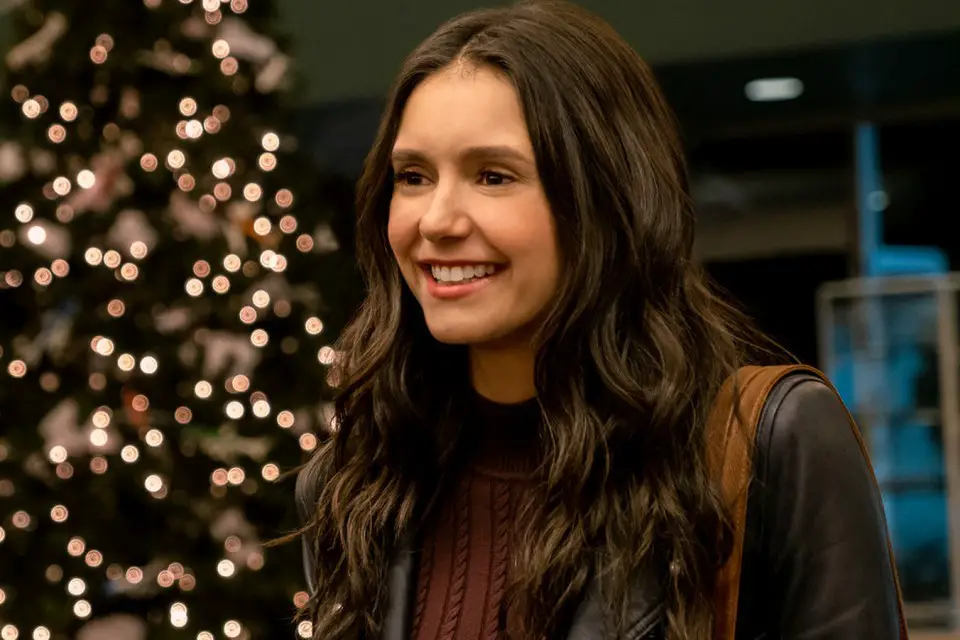 Where have all the real romantic comedies gone? The ones that make the heart ache as you leave the movie theatre. The ones that reminds us of the magic of love, if ever so tenuous. There's an emptiness to these films now that filmmakers like Nora Ephron are no longer with us. Even during Ephron's tenure as the master of romantic comedy, there were problematic tropes in the genre. You would think modern romantic comedies would further explore the genre after her passing. Maybe they would tackle nonheteronormative narratives that have and are sorely lacking in mainstream media. 
The past couple of years have only produced a handful of real, successful romantic comedies. Films like The Big Sick have reincarnated the delicate balance of humor and depth that Ephron's films wove together. Otherwise, the romcom has remained a vast wasteland of empty films that focus more on the punchline than the characters themselves.

Now, where Love Hard is concerned, there seems to be a small glimmer of the films that used to make viewers long for… love. The cliched kind that didn't seem too cliched and unattainable because Julia Roberts once stood in front of Hugh Grant in Notting Hill. It's not a perfect film, and it's by no means a perfect rom-com. Yet, there's just something there that leaves you feeling warm inside. I haven't felt that for a rom-com, especially a holiday-themed one, in a good long time. 
Natalie Bauer (Nina Dobrev) is an online columnist that documents her disastrous online dates to all her readers. After spending several months and perhaps way too many posts investing in dead-end relationships, she decides to expand her mile radius to include almost all of the United States. She immediately hits it off with someone 3,000 miles away from her. After a few weeks of getting to know one another, she decides to meet up with her mystery man for Christmas. Hoping to surprise him, no one is more surprised than Natalie to find out she'd been catfished by the charming, charismatic Josh Lin (Jimmy O. Yang).

The rest of the film devolves in the usual tropes of fake relationships and found feelings. It's not the "lessons learned" or the copious amounts of cliched tropes the film indulges in, but the natural chemistry of Dobrev and Yang. Their easy banter and honest moments felt genuine in their care for one another. It's incredibly endearing to see characters built upon their friendship first and having the shift into romance come so naturally. It's more often than not that the sex comes first, and the rest follows, which is not necessarily bad.
However, we live in a culture that already hyper focuses on the sexual component of these relationships. It's refreshing to see these Nora Ephron callbacks to emotional depth. Where friendship and romance are not separate entities. It's not entirely perfect in its attempts to convey the importance of emotional connections instead of the physical. Nevertheless, Love Hard is an earnest attempt at hitting all the right heartfelt notes. Josh may not be the "ideal" match Natalie hoped to make, but who is? The film has a lot to say about modern dating and how it builds more walls around already guarded hearts. If Natalie hadn't agreed to stay to date the "real" guy Josh used on his profile, she might have never really given herself the chance to connect with the person she spent weeks getting to know. 

There seems to be both a disconnect with people on dating apps and the romantic comedy genre. How do we grapple with an ever-changing way of learning to love in a technological world? Well, Love Hard is reminding us that love is not as easy as swiping left or right. It's the continuous and conscious choice of being a good person to someone else. Of letting yourself go and knowing the other person will be there to catch you. Or to capture the essence of those we love in our memories and new experiences. It's willingly moving past the images on the screen.  
Love Hard is flawed. But, it's honest in its flawed narrative most of the time. There's no glitz and glamour to coat what romantic comedies should do: give a little hope. – Mariana Delgado
Rating: 7/10
Love Hard is currently on Netflix.
---
Trending Now