'Red Notice' Review: "Netflix Action Film Hits All The Marks"
Posted On November 14, 2021
---
If you've been here before, or follow me on Twitter, you know me and streaming service movies have never ended up on the same page. Shaky camera, bad story, bad twist, the list goes on. Thankfully there is a bright spot in the streaming service movie industry, and that is in Red Notice, Netflix's most costly production to date.
Red Notice brings heavy star power, with Dwayne Johnson, Gal Gadot and Ryan Reynolds as the main trio. They all have their respective roles: profiler John Hartley (Johnson), and two art thieves, Sarah Black (Gadot) and Nolan Booth (Reynolds). The movie focuses on relics from Egypt- three golden eggs gifted to the one and only Cleopatra. What follows is a wild, and sometimes unwitting race around the globe to try and bring the eggs home. There's car crashes, old guns, and a love between coworkers that brews. What else do you need in an action movie?
Johnson and Reynolds play really well with each other. I need more buddy cop movies from them, cause they're just fantastic together. Johnson and Gadot have a chemistry I wasn't expecting. Ultimately, it really works with the way the film goes. Gadot is held back more, but once you realize why, it's completely understandable. The whole cast really has a level of chemistry together that helps the film in the weakest moments.

During Red Notice, we travel to different locations, for art, for torture, for prison, the usual for a big action film with cops involved. The transitions to these countries work really well as a jump off point. We know we're traveling to somewhere else with no time wasted on travel scenes. The rest of the story flows very nicely, with little bumps in the road. It's just plain fun. The thought process of heists, specifically the focus on replication in some of those heists, is really intriguing. The movie opens with a sequence of replicating one of the art pieces trying to be stolen, and it's a neat way to grab attention.
There's some very cool action involved, with some parkour type moves from Booth. The action sequences the rest of the time can feel more choreographed. However, it's not enough to take you out of the film. Cinematography by Markus Förderer is awesome. There's no overly shaky camera, and camera placements efficiently keep you invested. The soundtrack for the film is probably the one place I would have looked for some improvements on to really allow the film to pack a true punch.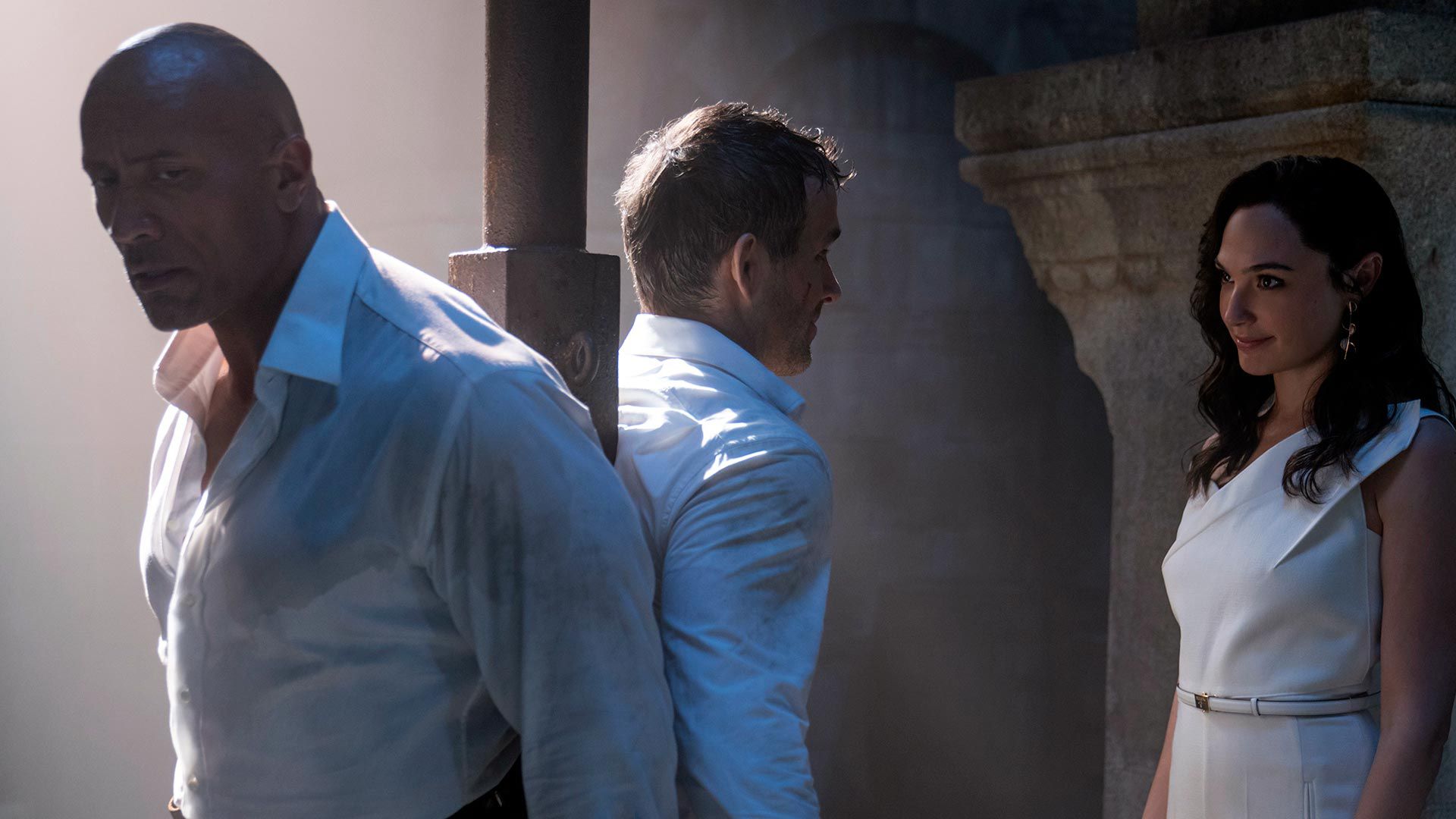 Overalll, Red Notice is one of those action films that will be fun to turn on when you're looking for an action film. There's relationships, there's art, there's drama, different locations, and it all works within the context of the movie. There's set up for more, and I'm actually really hoping we do get more films. Furthermore, this could generate a new era in art heist movies. Johnson, Reynolds and Gadot are an intriguing trio to put together on screen, and I'm here for more of it. –Katie Rentschler
Rating: 8.5/10
Red Notice is streaming on Netflix now.
---
Trending Now