'Young Justice: Phantoms' Ep. 406 – 'Artemis Through The Looking-Glass' Review: "Mad As Hatters"
Posted On November 11, 2021
---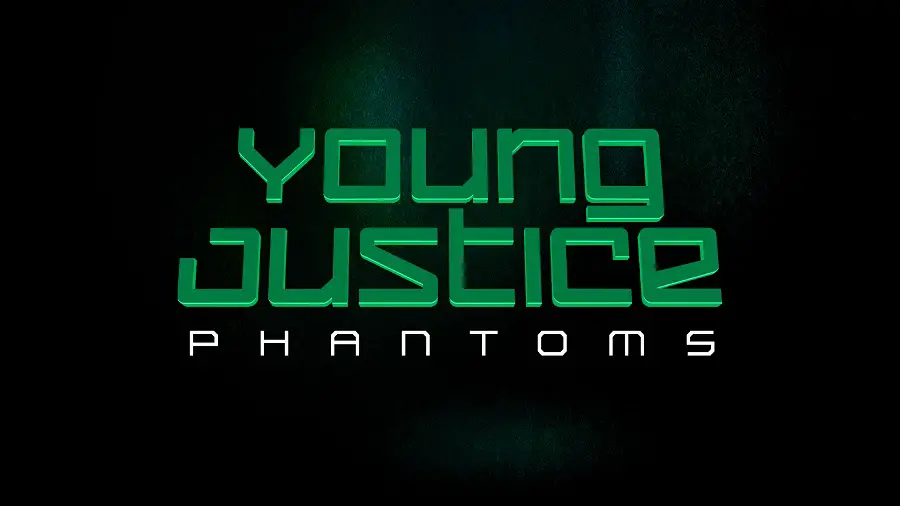 Alice Through the Looking-Glass is one of the most iconic Grimm fairytales. The story follows Alice as she goes back into Underland and tries to help the Mad Hatter save his family. Alice in Wonderland has many ties to DC Comics. For one thing, The Mad Hatter is one of Batman's greatest foes. For this episode of Young Justice: Phantoms, Artemis Crock (Stephanie Lemelin) is Alice, as she has to save her family, team, and possibly two future teammates.
The last episode of Young Justice: Phantoms was about how Artemis and Jade/Cheshire Cat (Kelly Hu) were different but the same. This episode expands on this and shows us more flashbacks of the two sisters. How the dynamic was when Jade ran away and left Artemis with Lawrence 'Crusher' Crock (Nick Chinlund). Artemis has to deal with Cassandra Savage (Zehra Fazal) and Onyx Adams (Logan Browning) and find out if they are telling the truth. She recruits Cheshire Cat for help, and the two work to figure out what's going on.
In the flashbacks of the Crock sisters, we see that Jade does indeed return. She needs food, and Crusher doesn't want her to have any. The two sisters have a code phrase though, "we're all mad as hatters." They meet on the roof and things go well, but Jade doesn't return with money to resupply the food. The parallel is her leaving after Orphan is kidnapped by Lady Shiva (Gwendoline Yeo). She tells Artemis "we're all mad as hatters" as she leaves which indicates she's meeting them on Santa Prisca, Last time it seems she left Artemis hanging so who knows.

We continue to see the fallout from Connor's death. Garfield won't do any missions and Miss Martian still has not been seen since Connor's death. Everybody is dealing with the grief differently so far. It's weird to have such a tragic event as a subplot. Hopefully, we get some form of closure with that situation soon, just very odd how went from Connor's death to Artemis' arc.
Director Christina Sotta gets the Jade/Artemis dynamic down perfectly. Brandon Vietti's script takes is a building block to what looks to be a crazy conclusion. We know The League of Shadows seems to have defected from The Light, but at what cost? This season is finally picking up the steam it let go of after Connor's death, and I am extremely excited to see where it goes.
There is still a lot to be solved as the season goes, but Artemis' arc has been entertaining. The two sisters work together again, despite their differences. This season has been very emotional through six episodes, and I think it will only get more emotional as the season rolls on. Artemis' arc and Connor's death are two things that will make this season great. – Rascal F. Kennedy
Rating: 8/10
Young Justice: Phantoms is now streaming on HBO Max.
---
Trending Now