'Impeachment: American Crime Story' Ep. 9 Review
Posted On November 9, 2021
---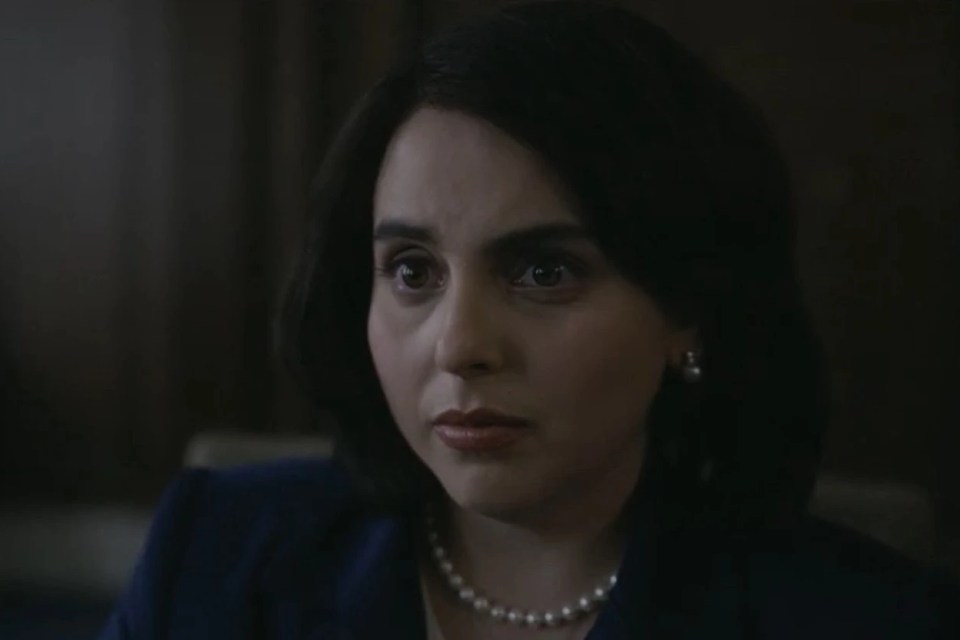 Impeachment: American Crime Story is back with a brand new episode this week after a not-so spectacular previous episode. This episode sets the stage for the finale, which aims to be vastly different than seasons prior. The seeds have been planted for what will be a varied conclusion, but how is the actual quality of this episode? Did it improve upon last week's slight blunder or does it go on the wrong path? Let's find out!
In this episode, titled "The Grand Jury," Monica Lewinsky (Beanie Feldstein) and Linda Tripp (Sarah Paulson) tell their stories to 23 strangers. The episode's structure is refreshingly different from previous entries into the season. It evenly balances all four main characters for the first time and actually does a tremendous job in doing so. It features another actress as a standout and moves the story towards the finale at a great pace. It's safe to say that this episode was the perfect lead-off to the finale.

Sometimes it's hard to believe that these events actually happened. This episode really shows just how much of a bizarre time this was for the United States. Sex, lies, and grounds for impeachment take center stage. Monica and Linda have to tell their side of things, while Hillary and Paula have to deal with their respective situations. Although it sounds extremely convoluted, the episode manages to do a fantastic job in balancing these stories. A surprising standout was Annaleigh Ashford with her portrayal of Paula Jones.
This season has really done a poor job in fleshing out Paula Jones' character at times. It's like it doesn't know what to do with the character and merely featured her because they wanted Ashford on the show. Her appearances are typically very small and her story, unfortunately, doesn't play into the greater narrative as it should. Keep in mind, her lawsuit was the detonating point for this, but it doesn't feel like it. Annaleigh was finally given some material to work with here and absolutely delivered. It's unfortunate it took place in such a small part of the episode, but made its impact nonetheless.
This episode of Impeachment: American Crime Story is a step up from last week and it features some really riveting storytelling. Everything that had to do with Monica and Linda testifying was fantastic. Monica's last testimony was really hard to watch due to the nature of what she was saying. Hillary and Bill's relationship seems to be in shambles, which brought some great moments. Clive Owen and Edie Falco have fantastic chemistry as the political powerhouse couple. It's really a shame of how much the season has deprived us of their relationship and dynamic on screen.
Overall, the ninth episode of Impeachment: American Crime Story is a step up from the previous episode. The show just seems to bounce back every time it has a weak offering. It sets itself up well for what is seeming to be an compelling finale episode. Annaleigh Ashford gave her best performance as Paula Jones thus far, along with some great testimony scenes. It'll be interesting to see how this season concludes for what has been a vastly different entry into the American Crime Story series.
Rating: 8.5/10
New episodes of Impeachment: American Crime Story premiere Tuesdays at 10pm/9c on FX.
—
Did you enjoy this review? If so, consider visiting our YouTube channel, where we discuss the latest and greatest in pop culture news.
---
Trending Now