'The Shrink Next Door' Ep. 1-3 Review: "I've Got A Bad Feeling About This"
Posted On November 8, 2021
---
Ask any movie fan from the last decade and they'll tell you that Paul Rudd and Will Ferrell are two of the most consistently funny men in comedies. They continuously reinvent the wheel in terms of physical gags as well as witty banter. However, what would happen if these two often-typecast performers were given a little bit of wiggle room and allowed to flex their dramatic muscles as well? Well, Apple TV's The Shrink Next Door goes out of its way to answer that question. And, if the first three episodes are a sign of things to come, both legacies of Ferrell and Rudd will only be extended and touted thanks to this thrilling new limited series.
The story told in the new dramedy was first told in the shape of a podcast with the same name. Written by Joe Nocera, the podcast first debuted in May 2019 and ran for 7 episodes. The original tale chronicles the strange relationship between a psychiatrist named Dr. Isaac "Ike" Herschkopf and New York State Senator Martin "Marty" Markowitz. However, within the confines of this adaptation, Ferrell portrays a fictionalized version of Marty. This Marty is the owner of a failing fabric business, sitting on a lofty inheritance from his parents. Down on his luck and clearly suffering from anxiety and depression, Marty's sister, Phyllis (Kathryn Hahn) encourages him to see a psychiatrist, a suggestion that serves as the catalyst of the story. Marty is soon introduced to Dr. Ike and his life turns upside down.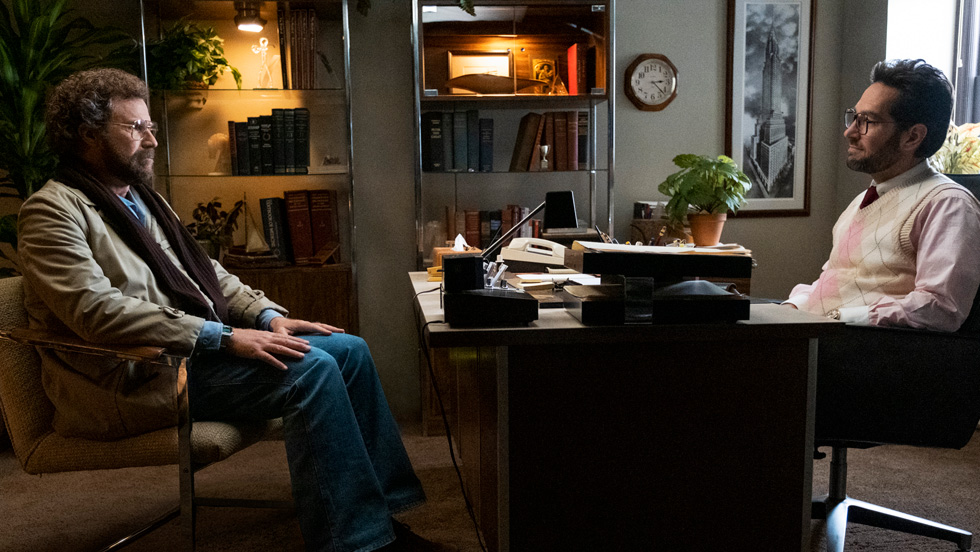 Trust is what builds relationships. Whether these relationships are personal, professional, or held between patient and physician, nothing moves forward without trust. Within hours of meeting Dr. Ike, Marty receives a plethora of reasons to trust him. Notably, Ike helps Marty stand up to his expectant ex-girlfriend, a confrontation as the root of Marty's several panic attacks. However, while Marty sees a blossoming friendship, a way out of his darkness, Ike sees dollar signs. This is clear from the first moment Ike makes sure to charge Marty for a second hour of treatment, in cash, a few seconds into it. Ferrell expertly depicts high levels of vulnerability as Marty is desperate to understand his seemingly declining stare of mental health.
On the flipside, Paul Rudd, best known for his quirky comedy and never-aging face, gives the viewer an overwhelming sense of uneasiness. And quickly, those around Marty, notably his employees and his sister, become the viewer's proxy in expressing concern. Although, the writing team for The Shrink Next Door does an excellent job of explaining why Dr. Ike feels okay manipulating those weaker than him. The character comes from nothing but wants everything. While he lives within a seemingly happy marriage with twins on the way, he craves wealth, as well as the status that comes along with it.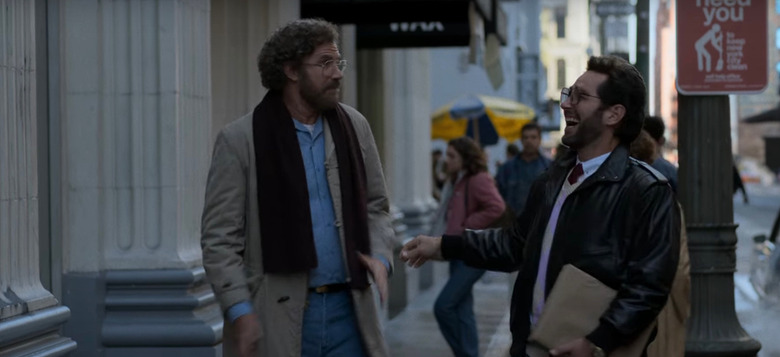 The notion of over-stepping plays as the overarching theme of the first three episodes of The Shrink Next Door. From Dr. Ike beginning to make himself necessary in every aspect of Marty's life to throwing a 40-year-old man a Bar Mitzvah to Phyllis reaching out to Ike's Rabbi, boundaries are blurred. Unfortunately, from every angle, there exists a semblance of defiance in lieu of accountability. And, with the chess pieces that are currently in place, things are only about to get a whole lot worse.
Fans of Paul Rudd, Will Ferrell, and Kathryn Hahn may tune in to Apple's latest drama in hopes of seeing their favorite quirky performers churn out textbook performances. What they will find is an uncomfortable, relatable tale that puts an average man in the crosshairs of someone claiming they are here to help. Moreover, they will find actors stepping out of their comfort zone and delivering one of the most memorable new dramas in quite some time.
Rating: 10/10
New episodes of The Shrink Next Door will stream Fridays on Apple TV+.
What do you think? Are you looking forward to the latest from Apple TV +? Let us know your thoughts and expectations for the series in the comments below!
—–
Did you like this article? If so, consider visiting our YouTube channel, where we discuss the latest and greatest in pop culture news.
---
Trending Now