Essential Criterion Collection Films – November 2021
Posted On November 1, 2021
---
Featured image is of Criterion fan and Full Circle Cinema's Lead Critic Mark Tan
Another November, another month-long Criterion sale at Barnes and Noble. What better way to ring the new month in than with another list of essential picks from the Criterion Collection. I'm writing about only five Criterion movies this month, and if you wanted to see my other picks I'll have them linked below. Without further ado, here is the first pick.
(July 2020: Read / February 2021: Read / July 2021: Read)

All you derive from the cover is a drawn man and woman with an apple in the background. But this is definitely an instance where you shouldn't judge a book by its cover. The Lady Eve is about an heir to a large fortune named Charles (Henry Fonda) being swindled by a con artist named Jean (Barbara Stanwyck). Charles is about as sharp as a glazed donut. The only reason Jean fails to con him is his pure idiocy. Jean tries to move from traditional con-methods and tries to make him fall in love with her. The only kick is that it backfires.
The Lady Eve is probably the funniest rom-com ever. It plays off as a romance movie first but the dialogue is surprisingly hilarious. I had multiple instances where I had to stop myself and ask if they said what I thought they said or not. A truly fun experience through and through and definitely worth your hard earned money.

I have seen many movies in my time, but rarely have I seen a movie that plays with the medium of film in a way like Wim Wenders did. Wings of Desire follows two angels that oversee Berlin. Both angels are capable of reading the minds of the citizens of Berlin and wonder the city seeking to provide some form of spiritual comfort. The narrative may involve an angel wanting to become mortal. Nevertheless, the star here is the people. Every person in this has lived a life that only their mental grumblings could tell. Very few movies capture a level of humanization with their characters, especially non-important ones.
What Wim Wenders accomplishes through Wings of Desire is brilliant. Using black and white and color to signify different states of being. It uses different languages to emphasize diverse knowledge. The style of shots used to signify something more regal as opposed to something dirtier. Wim Wenders is telling a story through the use of the medium as opposed to using the medium to tell a story. Wings of Desire is a unique cinematic experience that deserves to be a part of your Criterion Collection.

Original Cast Album: "Company" was intended to kick off a television series of documentaries designed to capture the experience of recording the original cast albums of Broadway shows. Sadly, a second iteration of this type of documentary did not receive the green-light. However, the documentation of the recording of the show Company is just as brilliant as the show itself. Legendary documentary filmmaker, D.A. Pennebaker, logged the grueling 24 hour recording process. Showing the good takes, the bad takes, and the ugly takes. Sometimes you forget this wasn't staged because of how well the cameras knew where to go. Going from the opening number, to different sessions between the choir and the pit orchestra, all the way to the grand finale of "The Ladies Who Lunch".
"The Ladies Who Lunch" was especially grueling as actress Elaine Stritch is unable to perform the song in a way Stephen Sondheim and the recording masters liked. After calling it quits for that day, everyone decides to stop for the night and return in the morning (the morning before a show). Stritch comes in, kills the take in which she receives an approving nod which is one of the most cathartic experiences captured on film. Original Cast Album: "Company" is one of the most important documentaries to date and is a fun watch through and through.

You would think that I'm biased towards Peter Falk since The In-Laws and Wings of Desire has him in it (and you'd be right). The In-Laws is the funniest movie you've never heard of. A story of two men, whose children are set to marry each other, setting out on a zany yet dangerous mission leading them all the way to Honduras. On paper it comes off as a typical comedy but it goes from 0 to 11 REAL QUICK. This is your comedians favorite comedy, and frankly I'd rather not go into more details. You owe it to yourself to watch this movie.
#5: Harakiri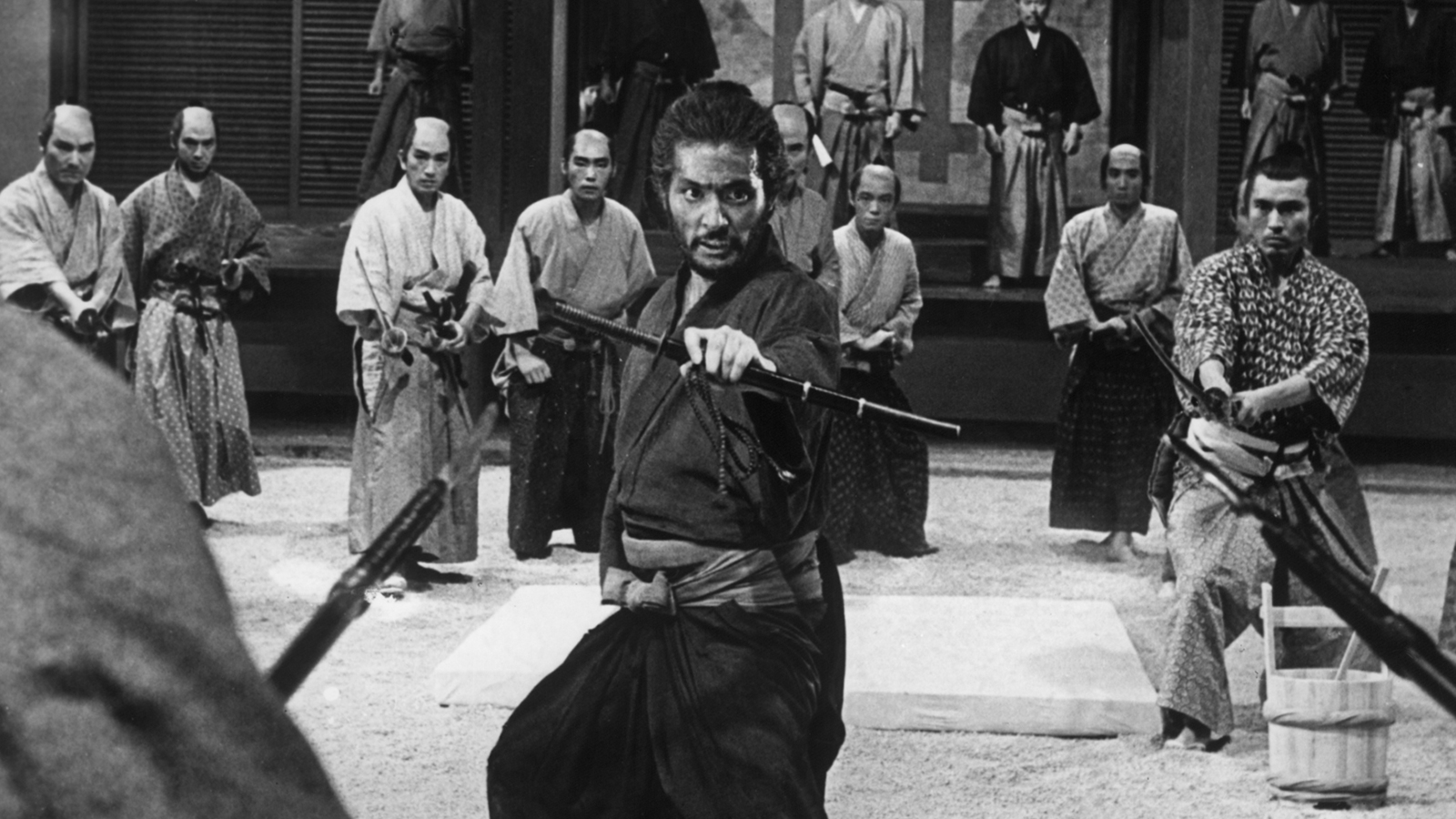 The act of "harakiri" refers to ritualistic suicide performed by samurais in Japan. Unemployed samurais would go to other manors requesting harakiri in an attempt to guilt the lord of the manor into employing the samurai. The movie Harakiri is about a man looking to commit harakiri but with an ulterior motive. Typically with samurai movies you get a great story about the culture of the samurai. With Harakiri though you examine something much deeper and learn about a broken and angry man. I can't put into words just how masterful this movie is. Every twist and turn will shock and ground you. I can easily consider this as one of the best movies ever made. When you get to the end, your mind will shatter to pieces and you'll have to find a way to go and pick it back up.
Are there any movies you love that I didn't mention? Please let me know in the comments below! The Barnes and Noble Criterion sale ends on November 29, so make sure you get your last-minute purchases in! – Jacob Mauceri
---
Trending Now
You may also like