Full Circle Cinema At The Movies: Volume 2
Posted On August 22, 2021
---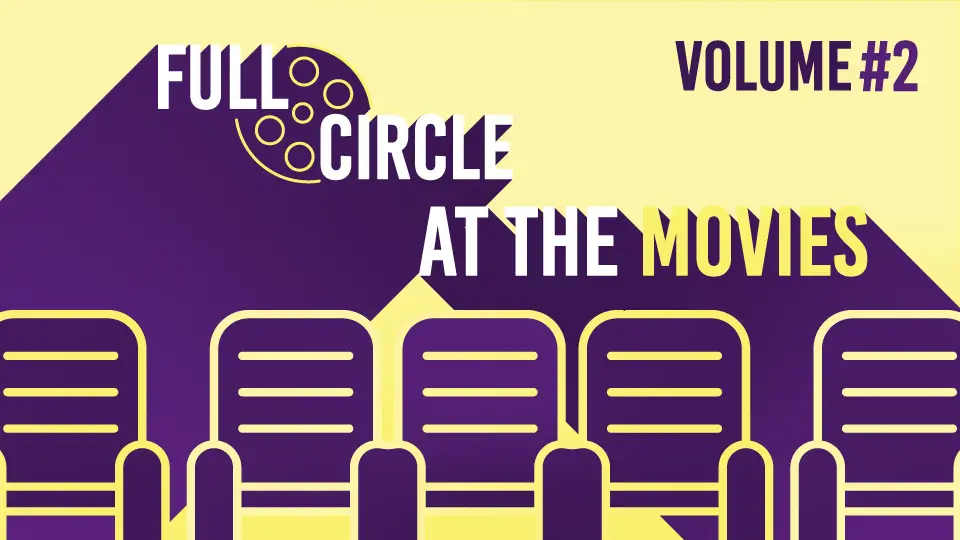 We here at Full Circle Cinema have a deep reverence and respect for movies and the theater-going experience. Although we all come from different backgrounds and ideologies our love of movies brings us all together. As we're now on the verge of regression, it is now more important than ever to celebrate our favorite picture house. We have collected some stories from the writers of Full Circle Cinema of their movie-going experiences. These stories are either of experiences that have either blown us away or describes the communal experience we get from going to the movies.
This is our second volume of the collection of stories. If you wish to read our first volume please click here, enjoy!
Mark Tan: "The Room Where Everything Happened"
There are a lot of factors that go into a person's idea of a perfect moviegoing experience. Some would say that a bright, focused projection is the most important element. Others would champion for the buttered popcorn scents in the air. For myself, there is one key factor that makes a theater experience memorable: vocal responses from the audience. Sometimes, the best audience responses involve generating no sounds at all. However, there are times where a rowdy crowd is exactly what a movie needs. And if there's any movie that thrives from as many enthusiastic shouts as possible, it's the modern cult classic The Room.
To name all the reasons why this film is so provocative would take up a separate article. In a nutshell, the film is what you would get if you filtered a soap opera narrative through a man who had no grasp on filmmaking. Or the human population, for that matter. And given that writer/director/star Tommy Wiseau is the epitome of an enigma, it's fitting that the movie follows suit. As a result, it has performances that evoke the energy of an alien clumsily inhabiting a human body. And for a story that centers around a love triangle, it has the misfortune of depicting its intimate relationships through overlong, poorly staged sex scenes.
Naturally, all of these elements result in an audience laughing at the movie rather than with it. But to say this describes the audience at my theater would be an understatement. When I watched The Room theatrically in early 2018, laughs were only the beginning. Any time my crowd didn't cackle at a poor piece of dialogue, people made exclamations in response to a scene. For example, when the love interest Lisa or her mother talks about how Lisa can or cannot do something, several audience members shout "BECAUSE SHE'S A WOMAN". Given that scenes like this appear more than once, it's hard not to take this as a reaction to Wiseau baldly presenting his close-minded view on women.
Amazingly, this active way of responding applies to every scene in the movie. When Wiseau's character denies an allegation of physical abuse, everyone including myself shouted every word of his denial. And just when chanting dialogue wasn't enough, the audience claps and cheers once the moment is over. Another universal response comes in the scene where Johnny sets up a tape recorder to spy on other characters. As this involves a character performing an act of espionage, the obvious best reaction is to hum the music from an iconic spy series. So it's only fitting, then, that my crowd bursts into an acapella cover of the Mission: Impossible theme.

For the most part, any vocal expression that the audience made was the same one I made. There is one exception to this, however. Partway through the film, Lisa makes the following pizza order: "half Canadian bacon with pineapple, half artichoke with pesto and light on the cheese". Considering how strange this order sounded, I tried to make some snarky remarks. But once she said "light on the cheese", I could only think of one expression: "UGH". And lo and behold, that was exactly what came out of my mouth. To my utter surprise, no one else made that sound and instead laughed along with my disgust.
I am not someone who often makes big reactions at such a consistent rate during a movie. At most, I make a single exclamation whenever a big-name actor appears in a small role. Otherwise, I sit through a movie with the intention of staying quiet. But sitting quietly while watching The Room is not a viable option. The movie is just too fascinating for that to happen, and the riffing made it even more special. No other film has shattered my reserved moviegoer persona this thoroughly, and for that, I am eternally grateful.
Christian Hubbard: "The Communal Experience with the Spider-Verse"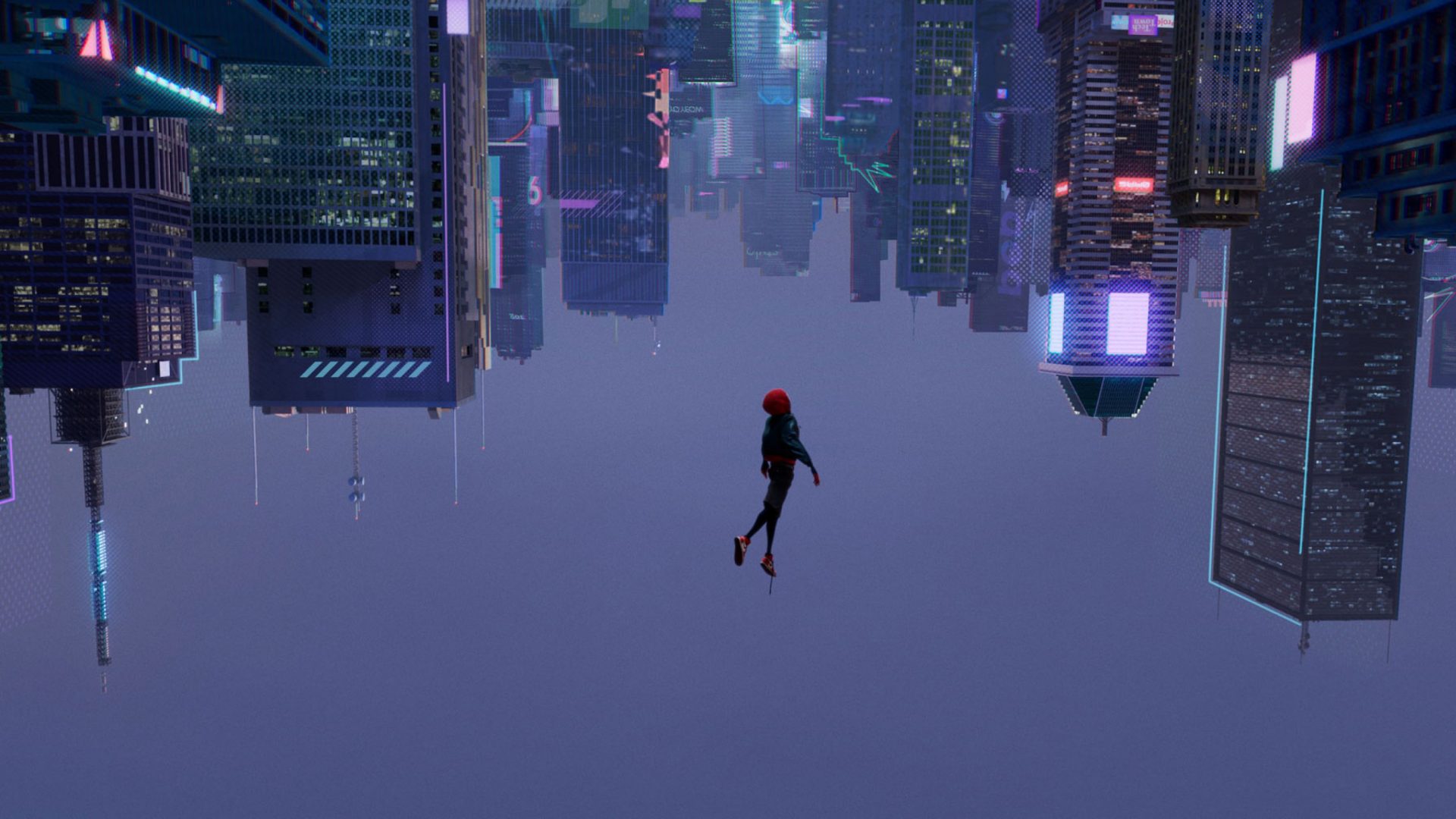 I often refer to the movie theater as "my happy place." There's simply nothing like the feeling of seeing those lights go down and knowing you're about to go for an adventure for the next two hours. Taking that feeling one step further, I LOVE going to the movies by myself. The freedom of arriving as early, or as late, as I want and grabbing whatever snacks or beverages, alcoholic or otherwise, I want, sitting wherever I want to sit is just the most exhilarating and relaxing way to spend a day off of work, in my humble opinion.
During the winter of 2018, I experienced a trip to the movies that I still think about and hope to recreate the ambiance of to this very day. The buildup to Spider-Man: Into the Spider-Verse had me re-watching trailers and counting down the days until I could enjoy what promised to be an animated classic. I purchased my ticket to a Sunday afternoon showing and arrived just in time to catch the full slate of trailers.
However, to my surprise, I was the only person in the theater for that particular showing. That's right. It was just me and as many Spider-Men (and Women) that I could handle. I laughed, cried, and I even found a way to down a few Modelos within the 90-minute runtime. I was able to unabashedly enjoy an instant animated classic on the big screen all to myself. As a biracial man, I was able to submerge myself into the narrative of Miles Morales, a young biracial boy coming-of-age, and see myself on screen through tears welling up in my eyes without the slightest distraction of fellow moviegoers.
For that Sunday afternoon, it was just me and the movies. While the experience of watching a cinematic happening such as Avengers: Endgame is only enhanced by the communal engagement of fellow fans, this particular experience was enhanced by the ability to feel as if I had a personal stake in the events of the film because I did.
The movies are typically where one goes to forget the world, to get lost. However, even as a man in his mid-twenties watching a cartoon, I look back on this experience and can honestly say, the movies are where I felt more like myself than I ever have before.
—
Did you enjoy this article? If so, consider visiting our YouTube channel, where we discuss the latest and greatest in pop culture news.
---
Trending Now