'The Protégé' Review: "John Wick Finally Has A Contemporary In Potential Sleeper Hit"
Posted On August 19, 2021
---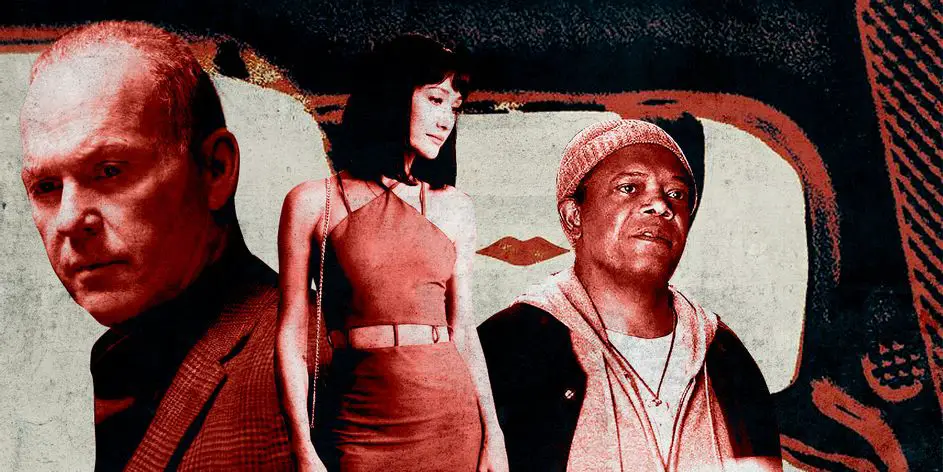 On paper, there's nothing special about The Protégé. A badass assassin goes after the people who murdered her mentor: another badass assassin. Violence ensues. Another FX-core Sunday afternoon bored watch at best. What a pleasure it is to be wrong sometimes. Directed by Martin Campbell (Casino Royale) and written by Richard Wenk (The Equalizer), The Protégé is a whole lot more than the sum of its parts.
It doesn't hurt, however, that one of these parts is its star, Maggie Q. Rescued from a hostile situation in Vietnam as a child, Anna Dutton (Q) has become a cream of the crop contract killer. That is, while running an antique book shop on the side. Maggie Q is an industry veteran; like her character, one of the best of the best, so of course she brings the physicality needed for the role. Moreover, she throws in a load of dry wit to boot.
Her early interactions with her mentor Moody (Samuel L. Jackson) are a hoot to watch. The two have the natural chemistry of those who have shared in combat together, throwing deeply personal jabs with the lightest of hearts. So when Moody is murdered, you feel gutted and want nothing more than Anna to get her bloody vengeance. Only, that's not exactly what The Protégé is aiming for.
Just as Anna is a professional, so is Martin Campbell. Both have made their living on fireworks, yet both are thorough and inquisitive with their work. Campbell is a storyteller first, a showman second. Anna's journey to figure out who killed Rembrandt leads her into a conspiracy that gradually unfolds across the film's 109-minute runtime. Campbell gives the same sort of attention to the origin of Bond that he gives to this new character, and that allows the narrative to really sing.

Anna's journey opens her up to a world of international intrigue that allows her to cross paths with friends, enemies, and somewhere in between. You have to appreciate The Protégé's commitment to the sort of languid pacing that delights in the details of a scene or situation more than just trying to get through it. This allows for a ton of excellent subplots that would usually be skipped over in this sort of movie. Namely, her rivalry/love affair with Rembrandt (Michael Keaton), the enforcer of the mastermind behind this whole thing.
Rembrandt and Anna's scenes burst with staggering sexual tension usually left out of these kinds of movies. The constant dance between wanting to kill or bed each other has the kind of saucy thrill that has been missing since the bygone days of the erotic thriller. Furthermore, The Protégé reminds me of the kind of film that doesn't get made anymore in general. Its closest lineage is European action films, such as the wonderful La Femme Nikita.
These films, while not going super over-the-top with their internal mythology or packed to the brim, are dedicated steadfastly to exploring their central characters at the expense of a propulsive momentum. Usually, though, a release of tension does manifest in terrific wide-shot action sequences, of which The Protégé has many. But I don't want to recommend it for that reason. I want to recommend it for just how terrific the storytelling is.
In the age of John Wick clones, you have many films trying to ape that formula. Trying to be just as crazy or lore-filled and create an "iconic" protagonist. The Protégé doesn't need that. It works purely off its construction and an appealing lead. It's a good movie because, well, it's a good movie. There was a time when that alone would make something a sleeper hit, and I hope that fate befalls The Protégé. –James Preston Poole
Rating: 8/10
The Protégé is in theaters this Friday.
---
Trending Now
You may also like