Full Circle Cinema At The Movies: Volume 1
---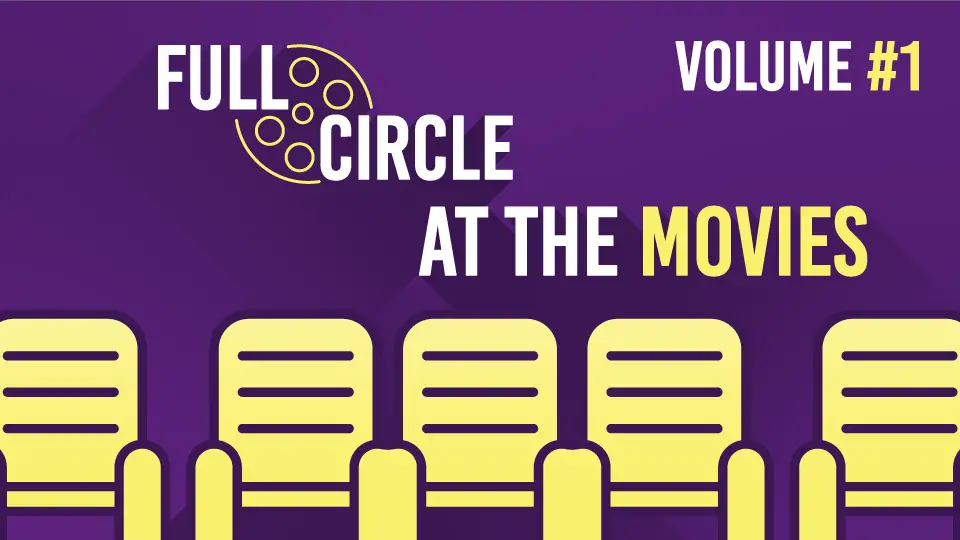 We here at Full Circle Cinema have a deep reverence and respect for movies and the theater-going experience. Although we all come from different backgrounds and ideologies our love of movies brings us all together. As we're now on the verge of regression, it is now more important than ever to celebrate our favorite picture house. We have collected some stories from the writers of Full Circle Cinema of their movie-going experiences. These stories are either of experiences that have either blown us away or describes the communal experience we get from going to the movies.
This is our first volume of the collection of stories, enjoy!
Ileana Meléndez: "When Cinema Became a Universe"

It was near the beginning of summer 2008. A new era for Marvel fans was about to begin two years after the X-Men trilogy concluded with X-Men: The Last Stand. I was 10 years old and ecstatic to see superheroes on the big screen. Though I saw Iron Man on a morning showing (just homeschooler things, I suppose), it was nevertheless a packed theater. For me and my brothers, it was the start of possibly seeing our favorite Avengers to finally grace the theater. Funnily enough, we first discovered the wonders of this little website called IMDB the year before and saw that a film called The Avengers was set to release in 2012. Five years is a long time for anyone, but we had our sights set.
Needless to say, we were buzzing as we saw the story of a guy who built a suit in a cave and flew across the screen and saved the world. Though we were no stranger to Marvel theatrical releases, this was the first time we felt the audience was just as excited as we were. The culture of cheering for our heroes to suit up for the first time and continue to grow began here for us. It was acceptable to applaud and audibly react throughout the film. This green light to whoop during a movie was perfect for a couple of 9 and 7-year-olds. This was also the beginning of us consciously learning about the directors of films and recognizing Happy as Jon Favreau was a small achievement for me at the time. But nothing will ever compare to the feeling of sitting down anxiously for a rumor called a "post-credits scene".
Seeing Samuel L Jackson take his first steps as SHIELD director Nick Fury was a dream come true for a couple of introverted kids who just really loved Marvel comics and movies. Hearing him confirm the Avengers Initiative was the cherry on top. This is one of the theater experiences that formed me into the passionate superhero geek I am today. It inspired me to one day tell stories that make fans feel like I did at 10 years old.

One of my favorite things about studying film in college was getting big groups together to go see the latest releases. Even bad movies became enjoyable when seeing it with friends. We would whisper about the new trailers during the opening previews. Laugh and shout and scream along with the crowd. Then, my favorite part, standing outside the theatre for half an hour discussing the film we had just seen. One evening, a big group of us film majors went to see mother! in theaters. Darren Aronofsky, Javier Bardem, and a surprise genre turn from Jennifer Lawrence had us excited to see what was in store.
In my opinion, mother! is an incredible movie that I have no desire to watch again. Sitting in a crowded theatre, watching Lawrence lose her sanity as strangers invade her house, my heart rate shot up. And up. And up. As a person naturally disposed towards anxiety, I could more than empathize with her character's fear of an encroaching crowd. As things got more and more gruesome in the film, I had no choice but to sit back and let a film-induced panic attack wash over me. Never before had a film put me in such distress. I could have sought reprieve in the bathroom, but the knowledge that I was surrounded paralyzed me. Yet even the fear of crowds, of the invasion of privacy, was only the tip of the iceberg…
After the film, we all stood in a circle, silent. The afterimages of what we had just witnessed dancing in our eyes. The silence stretched out as the film replayed in our minds. The spell was broken when someone asked, "What the fuck did we just watch?". The usual post-movie debates ensued. People who liked it defended it to people who didn't, performances were praised or panned, and people uttered the phrase "oh my god when that happened, I couldn't believe…" more than once. But I was silent. I felt like I had just experienced a waking nightmare. I felt empty, haunted, and sick.
It was awesome!
Danny O'Brien: "Not So Long Ago In A Galaxy Far, Far Away"

Star Wars ignited my interest in film and storytelling as a whole. I can still remember sitting at my mother's side watching the original Star Wars for the first time. At 11, I saw Revenge of the Sith during its opening weekend. As the lights dimmed, I became aware that this would probably be the last time I'd see a brand new Star Wars story on the big screen. I told myself to enjoy that last hurrah as much as possible, and I did. If only I had known then that I'd one day get to experience that same magic again.
Ten years later, The Force Awakens rekindled that love I had for a galaxy far, far away. I could hardly contain my excitement that opening day. I took my seat, the lights dimmed, and that iconic theme boomed through the speakers. We were reunited with old friends, introduced to new faces, and we all collectively experienced a resurgence of one of sci-fi's greatest fantasies. To this day, it's the most joy I've ever felt at the theater. It's the embodiment of escapism that we go to the movies for.
—
Did you enjoy this article? If so, consider visiting our YouTube channel, where we discuss the latest and greatest in pop culture news.
---