RUMOR: Hulk's Son Skaar Will Appear In 'She-Hulk' On Disney+
---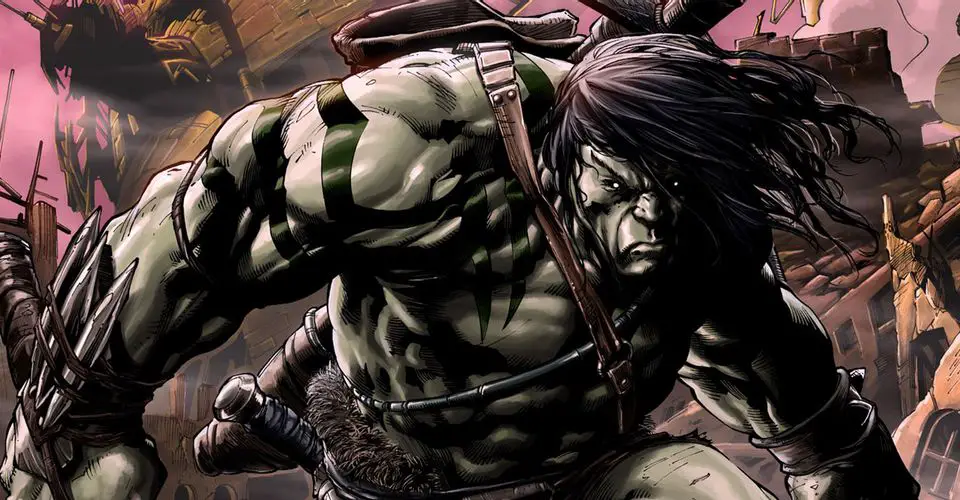 A new rumor has surfaced claiming another gamma-powered individual will be joining the cast of Marvel Studios' She-Hulk. According to The Direct, Hulk's son Skaar will debut in the upcoming series.
Created by Greg Pak and John Romita Jr., Skaar first appeared in 2007's What If? Planet Hulk #1 and canonically in 2008's World War Hulk #5. Conceived during the events of Planet Hulk, Skaar is the son of Hulk and Caiera the Oldstrong. After being exiled from Sakaar by his mother, the young Hulk is sent to Earth with the sole desire to kill his father. After the character's desire to kill the Hulk subsides, Bruce Banner and himself develop a close father-son relationship.
READ: Jameela Jamil Cast As Titania In Marvel Studios' 'She-Hulk'
Given Banner was on Sakaar for almost 3 years, it is entirely possible for him to have had a child at some point during his stay. However, it remains uncertain how he would tie into Jennifer Walters' storyline. So, for now, it remains to be seen how Marvel will organically introduce the Sakaaran hero to the MCU.
The Disney+ series boasts an impressive cast, including Maslany in the starring role alongside Marvel alums Mark Ruffalo and Tim Roth, who will reprise their roles as Bruce Banner and Abomination. The cast also includes Ginger Gonzaga and Renée Elise Goldsberry in unknown roles.
Do you think Skaar will appear in the series? Who would you like to see play the character? Let us know in the comments below!
—–
Did you enjoy this article? If so, consider visiting our YouTube channel, where we discuss the latest and greatest in pop culture news.
---
Trending Now