RUMOR: Sandman, Rhino & Lizard To Appear In 'Spider-Man: No Way Home'
---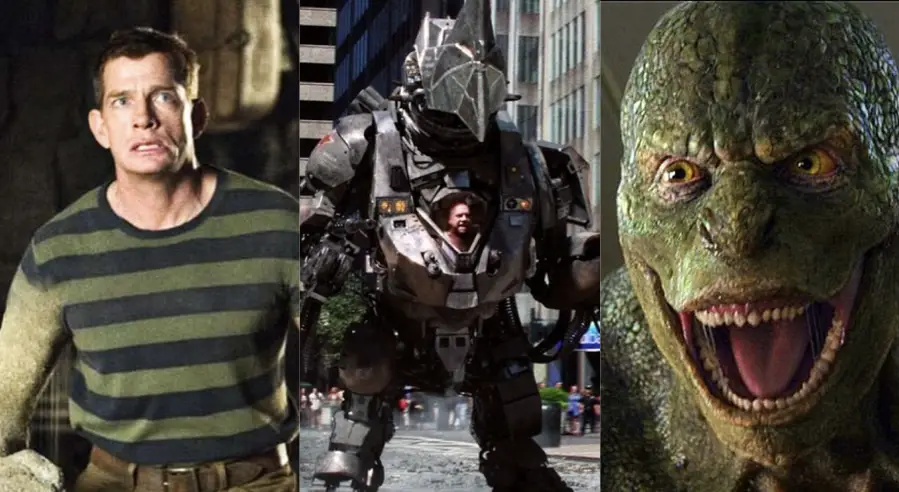 Even more familiar faces may be appearing in Marvel Studios' upcoming blockbuster Spider-Man: No Way Home. According to insider Jeff Sneider, Sandman, Rhino, and Lizard will be joining the roster of returning villains.
On a new episode of Collider's The Sneider Cut podcast, the host commented that he had heard the characters would be appearing.
"I heard Sandman, Rhino, and Lizard. Those are the other three that I heard. I don't know if any of those are confirmed. I don't know if Rhys Ifans, Paul Giamatti, or Thomas Hayden Church have been seen on set or in anything. I haven't really been paying attention to the paparazzi photos. That was my understanding."
READ: Alfred Molina Confirms Sam Raimi's Doc Ock Will Appear In 'Spider-Man: No Way Home'
Sneider then went on to explain how it wouldn't make sense for the film to introduce new villains while focusing on the fact these past Spider-Man villains are trapped in the MCU with no way home.
"All six of those past Spider-Man villains. It doesn't really make sense to introduce new villains necessarily in this movie, but six Spider-Man villains from the past winding up in Peter Parker's universe or whatever. They are the ones who have no way of getting home. So yeah, we will see. I hope I didn't let the cat out of the bag. Spoiler alert. I take it all with a grain of salt, but that was the word on street at one point."
Are you excited to potentially see the Sandman, the Rhino, and the Lizard appear in the movie? What do you hope to see in the film? Let us know in the comments below!
Spider-Man: No Way Home will swing into theaters on December 17, 2021.
—–
Did you enjoy this article? If so, consider visiting our YouTube channel, where we discuss the latest and greatest in pop culture news.
---
Trending Now