Alfred Molina Confirms Sam Raimi's Doc Ock Will Appear In 'Spider-Man: No Way Home'
---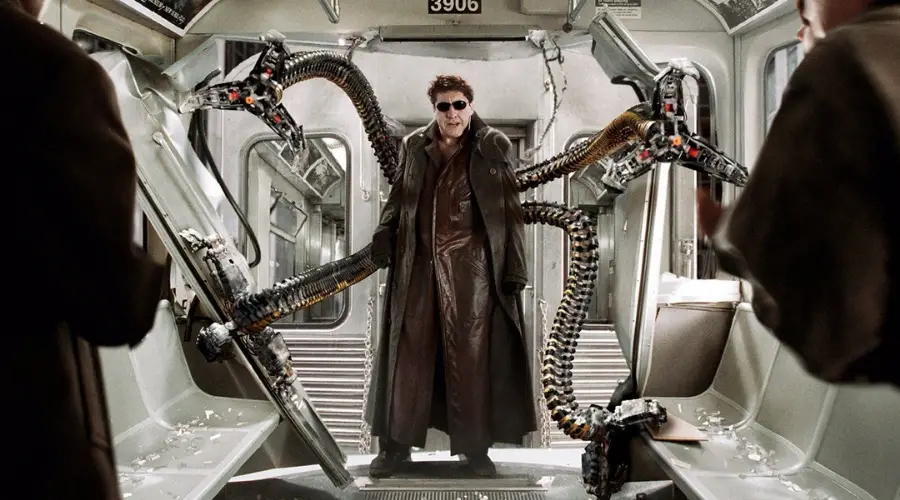 Details surrounding Alfred Molina's Doc Ock in Spider-Man: No Way Home have finally been confirmed. During a recent interview with Variety, the star revealed several new details concerning his role in the film.
It has long been reported that Molina would reprise his role as Doc Ock in Spider-Man: No Way Home, but Marvel has been playing coy with any confirmation. Now the actor himself has confirmed it himself.
READ: New Look At Tom Holland & Zendaya On The Set Of 'Spider-Man: No Way Home'
"When we were shooting it, we were all under orders not to talk about it because it was supposed to be some great big secret," said Molina. "But, you know, it's all over the internet. I actually described myself as the worst kept secret in Hollywood!"
Molina confirmed that he would indeed be playing the version of the character that first appeared in Sam Raimi's Spider-Man 2 in 2004. The actor expressed some concern to director Jon Watts about the role, given his character died. Watts explained to him that, "In this universe, no one really dies."
In Raimi's Spider-Man trilogy Doc Ock drowned himself in the East River to save the city from a fusion reactor after Tobery Maguire's Peter Parker appealed to his good side. Molina revealed that No Way Home will pick up Otto's story from "that moment" in the river. Which seems to finally confirm the movie will deal with the multiverse.
Molina went on to express his early concerns with the physical side of the role.
"I don't have the same physicality that I had 17 years ago," said Molina.
Thankfully his concerns were soon resolved after he realized the 'tentacles do all the work!'
"My basic physical move as Doc Ock, as the actor, is just this," he said. "I just do that a lot, and the arms are doing all the killing and smashing and breaking. I'm just going — with a kind of mean look on my face. It was fantastic."
Neither Sony Pictures nor Marvel Studios have confirmed Molina's return officially. He is actually one of many returning stars yet to be officially acknowledged by the studios as appearing. He is joined by Jamie Foxx, Tobey Maguire, Andrew Garfield, and more.
Are you excited to see Alfred Molina return as Doc Ock? What do you hope to see in the film? Let us know in the comments below!
Spider-Man: No Way Home will swing into theaters on December 17, 2021.
—–
Did you enjoy this article? If so, consider visiting our YouTube channel, where we discuss the latest and greatest in pop culture news.
---
Trending Now