Why 'WandaVision' Was The MCU Series We Needed After 2020
---
This article contains spoilers for the entirety of WandaVision.
2020 was a year of unfamiliarity, strife, and events out of our control that put all of our lives on hold. The Marvel Cinematic Universe, a beloved pop-culture titan, was forced to take a seat as the entertainment industry frantically struggled to accommodate for a pandemic that swept the world. Films and television shows were delayed indefinitely and some still are. But this year, the MCU made a much welcome return in the form of WandaVision, Marvel Studios' first property made for the Disney+ streaming service.
The Vision and Wanda Maximoff were finally front and center after spending their onscreen time in various supporting roles. The couple's first solo outing was a bonafide hit, providing Marvel fans with week-to-week excitement and rampant speculation. But, as the series progressed, we each found that a part of ourselves could tragically relate to its themes. What began as a complex love story between a sorceress and an android slowly unraveled into a tale of loss, grief, and battling all the ugly feelings that come along with them. WandaVision served as a painful reminder that to experience grief is to experience life, and to experience loss is to experience love.
The series was never meant to be Phase 4's introductory piece. The pandemic robbed us of any sort of normalcy, and yet, perhaps WandaVision came along at a time when we needed it most.
Living In The Past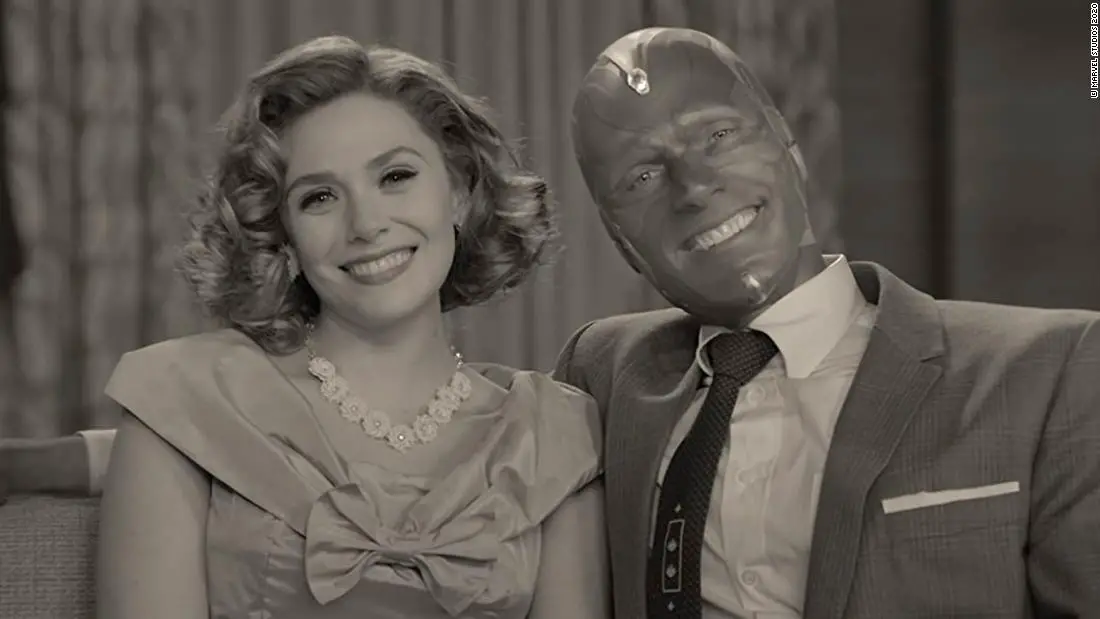 WandaVision debuted under the guise of a Marvel series paying homage to sitcoms of television's past. The obvious parallels to The Dick Van Dyke Show and Malcolm in the Middle, amongst others, were plain to see. But, we came to learn that the show's love letter to classic television had a deeper and more tragic meaning. Wanda's early Sokovian childhood was spent on the couch with her family, taking comfort in the fictional shenanigans of nighttime American TV. For her, it was an escape from the war outside. Similarly, her bubble reality in Westview was an attempt to bury her need to deal with grief. All of us, in some form, can relate to Wanda's need for escapism.
Last year, a majority of us were forced to stay indoors, away from each other and our daily routines. Others were required to keep their lives moving during a pandemic, unable to stop and acknowledge our world seemingly falling apart around us, burying their pain in the process. Restructuring our lives was a painful adjustment, but we found solace in fiction. Moreover, we found a sense of peace in binge-watching new shows and finding new characters to become attached to. Through the realm of entertainment, we were all able to put the uncertainty of the world away, just like Wanda. It's a small piece of Wanda's story that we can all understand. Most often, things always turn out okay for our favorite sitcom characters, and that's the outcome we'll always want for ourselves and our loved ones.
Confronting Loss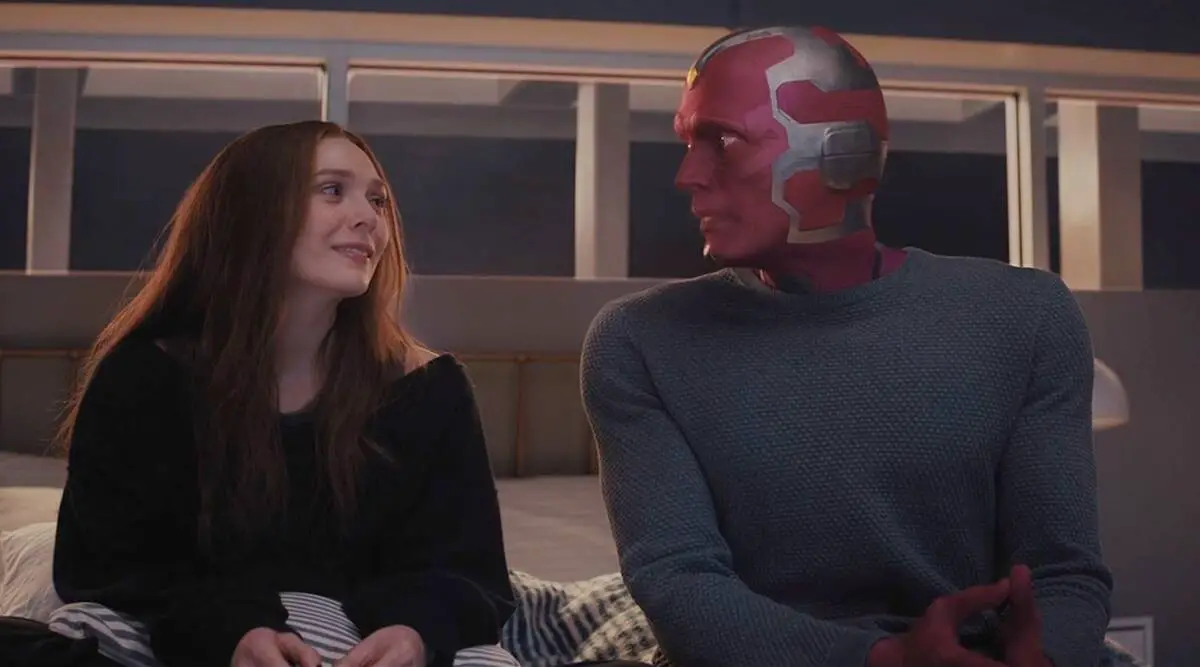 Wanda's evolution was a road marked with a series of traumatic events. The deaths of her parents, her brother, and Vision all shaped her into the damaged young woman she appears to be in WandaVision. This is perhaps the most relatable aspect of her story. All of us as viewers understand her pain and her desire to fix the most broken parts of her life. We are all shaped by loss, and it's the absence of our loved ones that have the most profound effect on our lives. After a year like 2020, I'm sure we can all somewhat relate to the sense of grief Wanda felt. In a post Endgame world, Wanda didn't have the luxury of being reunited with familiar faces. She was left alone once again, uncertain about her future and her life going forward.
Chances are you've experienced a tremendous loss in your life or something that has changed who you are. Last year, I lost my favorite high school teacher and a childhood friend. We here at FCC lost a fellow member, who we miss dearly. So, when I realized that Wanda used her powers to create a life free of pain, sorrow, and worry, I understood. It was refreshing to see an MCU hero forgo the desire to use their powers for the betterment of others. It's the most human thing to do, especially for someone as emotionally scarred as Wanda. I believe that if we all had her gifts, we'd use them in the very same ways. Each of us would gladly do anything to spend just one more day with those we've lost. But in a way, those who are gone are carried with us forever.
A Thing Isn't Beautiful Because It Lasts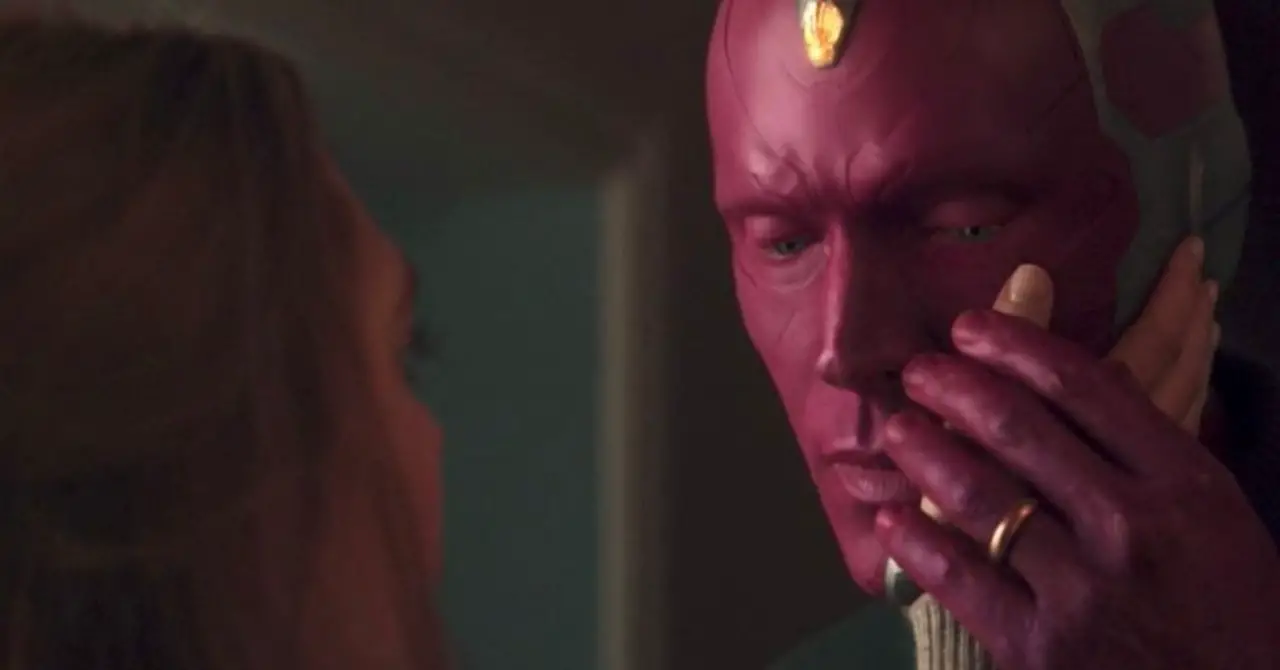 I never expected Wanda and Vision's story to resonate with me the way it did. I'd come to love both characters as they appeared sparingly throughout the MCU. However, it wasn't until WandaVision that they cemented themselves among my list of favorites. The show might fall into the trope of ending in a big CGI battle, but it never lessened the significance of Wanda's journey. The series came to us after we all experienced a year where grief seemed universally inescapable. Seeing these modern mythological heroes share the same feelings we did provided a sense of comfort. The series gave us all a space to embrace what we've been collectively feeling for a year.
In the penultimate episode, Vision makes an attempt to comfort Wanda, whose brother had just passed. In his wisdom, the purple android delivers one of my personal favorite lines in the MCU.
"What is grief, if not love persevering?"
This line has since been both widely praised and memed to death, but it carries a heavy poignancy with it. Grief is how we carry our lost ones with us. Though we go on with our lives, we all carry some pain with us every day. So, when we tuned into WandaVision every Friday, it wasn't purely for the entertainment or for the fun of spotting Marvel references. Sometimes, art can bring forth a deep sense of connection. Moving forward without our loved ones is a challenge, but experiencing grief means that we had once had something to cherish. WandVision reminds us that those bonds we've made and the love we've shared will never fade. As the title characters bade farewell to one another in the finale, I was reminded of another beautiful line from Paul Bettany's soft-spoken Avenger:
"A thing isn't beautiful because it lasts. It's a privilege to be among them."
All nine episodes of WandaVision are now streaming on Disney+.
—–
Did you enjoy this article? If so, consider visiting our YouTube channel, where we discuss the latest and greatest in pop culture news.
---
Trending Now