Kevin Bond: A Hero's Journey
Posted On February 17, 2020
---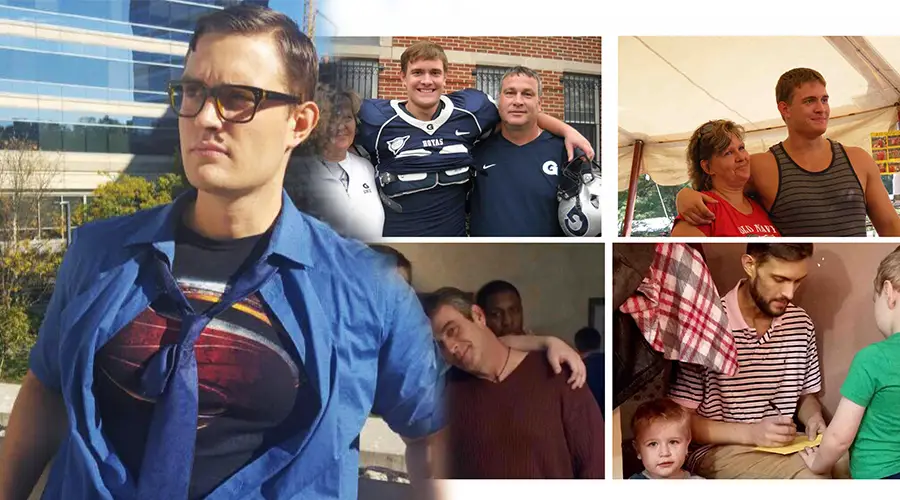 The last time we talked, things didn't sound great, but that didn't seem to matter. The positive attitude you radiated in our brief conversation made me feel like I could run through a brick wall — something I honestly believed you could do. Now, having learned of your passing, I'm at a loss for words. Nevertheless, to honor your memory, I have to do my best to embody that Kevin Bond spirit and push through the hard times.
Kevin Bond was an original member of the Full Circle Family, having joined our group in the early days of SuperBroMovies. In the years since, little by little, we all learned who he was and what he stood for. Kevin wasn't your typical comic book nerd, having played D1 football at Georgetown and being the physical specimen that many of us dreamed of being when playing superhero in the backyard. But on top of being the coolest person we knew, Kevin had a heart like no other.
See, Kevin joined a group of kids trying to make a name for themselves in an industry they knew nothing about and embraced them with open arms. He was much older, wiser and carried himself a lot differently than we did. But at the end of the day, his passion for our work was second to none, helping shape this group into what it is today. It's not a leap to say that without Kevin, Full Circle wouldn't exist.
I had the opportunity to meet Kevin at Awesome Con in 2017. At the time, it was just our first opportunity to cover a convention as members of the press, but now, looking back on it, it meant so much more. As we got to talking and geeking out over the Stan Lee panel we were planning to attend, it became clear that what had started as a "professional" outing was actually the start of a wonderful friendship. Kevin and I grew closer over the years, with him consistently offering sage advice in times of need.
That's what makes grasping this news all that more difficult. Kevin was always there to lend a helping hand, whether it was assisting someone on a school project, cooking up one of his patented thumbnails, or just providing knowledge on how to be a better person. He really was the best of us.
So, as we try to move forward without you, the team and I will do our best to tackle life in the same positive way you did. Having a hero shaped hole in our hearts won't make it any easier, but as the saying goes, legends never die.
---
Trending Now