No Power, Greater Responsibility: Finding the Hero Within During Tragedy
Posted On January 22, 2020
---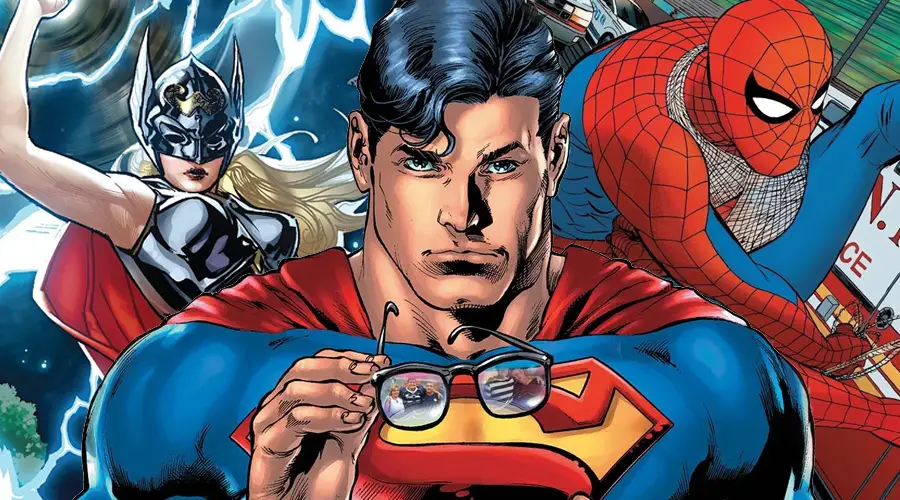 My name is Kevin Bond, and three days after my 27th birthday, my liver shut down due to an extremely rare genetic disease. The doctors tell me that there have only been 100 reported cases in the world in the last 3 decades. But none of that really matters when you just want to hear that there's a solution. Luckily for me, my liver shut down while I was near the best transplant hospital in the state because the solution is a new liver, which I'm hoping and waiting for now. I'm writing this on my 21st and final night in the hospital until it comes. This isn't the first time that I've spent weeks straight in a hospital bed, far from it, in fact. When I was 20 years old, I was diagnosed with a different disease, in which case I needed my entire large intestine, my appendix, and approximately 4 inches of my small intestine removed. That was the first time surgeons saved my life. I now have 4 serious autoimmune diseases in total.
I wanted to give you some background on my story so that you can understand my perspective, but this article isn't about me. This is about why and how you should fight, even when it appears the world has taken away all choice. It's about how and why I have and will continue to fight, with a little superhero inspiration sprinkled in. The hope is that anybody who reads this will benefit and find strength in it, even though I hope that you'll never find yourself in a similar circumstance.
Why Do We Fight?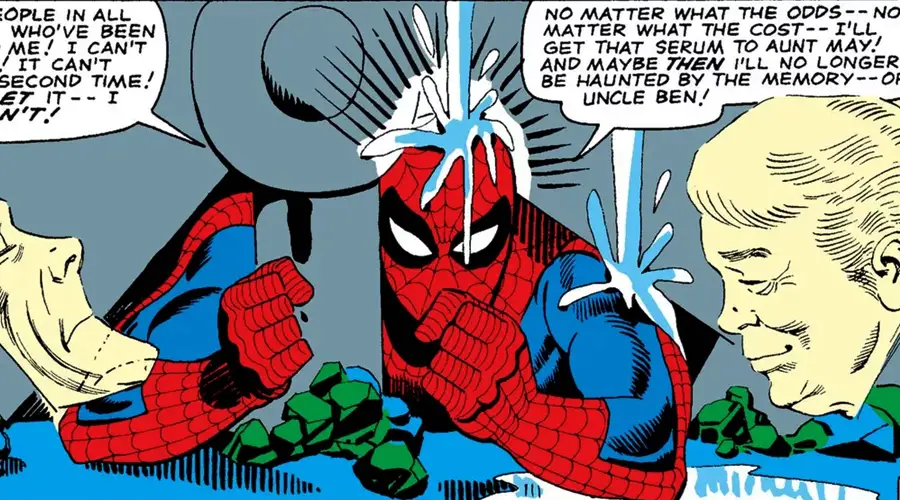 With great power, comes great responsibility, right? That's the most famous line in comic book history, and for good reason. It's absolutely true, and it captures the essence of Peter Parker. It's why he puts on the mask time after time and sacrifices his own life on a daily basis for those of us who can't defend ourselves. Bullets don't ricochet off of him (typically), but if it's within his power to be there, he will always be there. But how much responsibility do we have when we're powerless? When we literally do not have the strength to walk up a flight of stairs or even to the bathroom under our own power?  It's so incredibly tempting to give up and put our fate in the hands of people we see as more powerful than ourselves, in heroes. Yet, the short answer is that this is when you should feel more responsible than ever, not less.
I understand that this notion seems uncomfortable. I'm hardly suggesting that it's up to a cancer patient to cure their own disease. Such a scenario is the origin story for at least 25% of supervillains, I'm not an idiot. Trust me, I'll get to what it means to have responsibility in this circumstance. At the core, what I'm saying is that there's somebody who cares about you. Yes, you. Somebody out there gives a shit what happens to you. Probably a lot more people than you can possibly realize unless tragedy were to strike. Hell, I give a shit about you, and if you're going through a hard time, do not hesitate to reach out to me, even if you're a total stranger. I didn't realize how many people cared about me until I got sick the first time. I lost some "friends", but I found out who my true friends were, and the amount of support astonished me. Now in my second battle, and I have even more friends than before. That's beside my wonderful family who has been with me every single day. If you can't find a reason to fight for yourself, you fight for them.
It's said that there's no pain comparable to losing a child as a parent. I don't have children. But I do know pain, and I will say with 100% certainty that the most painful experience of my life was seeing the absolute unbridled fear, sorrow, and hopelessness in my parents' faces when we all learned that I would have to go through my second bout with Death. That feeling of seeing the strongest people you know break down, knowing that they're wishing harder than they've ever wished for anything that they could switch places with you. That's the moment you'll feel the weight of responsibility, as heavy as the sun. You don't owe it to yourself to get better. You don't owe yourself anything. You owe it to everyone who loves you, everyone who says a prayer for you, even dedicates a positive thought for you to fight for your life, with every ounce of strength that you can. Even when you have nothing, you can give them hope, you can show them that there is always hope. In turn, they will inspire you to be strong enough to overcome more than you realized was possible. And when you overcome whatever obstacle it is that's in your way, you'll still owe it to them to grow from the experience and make something better of your life than before.
Just about every major hero goes through a trial where their powers are taken away, or they're severely weakened, and they have to fight on despite their newfound mortality. Apologies to Uncle Ben, but Superman doesn't stop being Superman when he's depowered, nor does Wolverine, or Spidey, or Hercules. Their power is gone, but they still carry that responsibility to save others who can't save themselves and fight with all of the remaining power they have, never for themselves, but for the lives of others. Same concept here. Still, I know the question remains. When it appears that we are utterly powerless to change the outcome of our own lives…
How Do We Fight?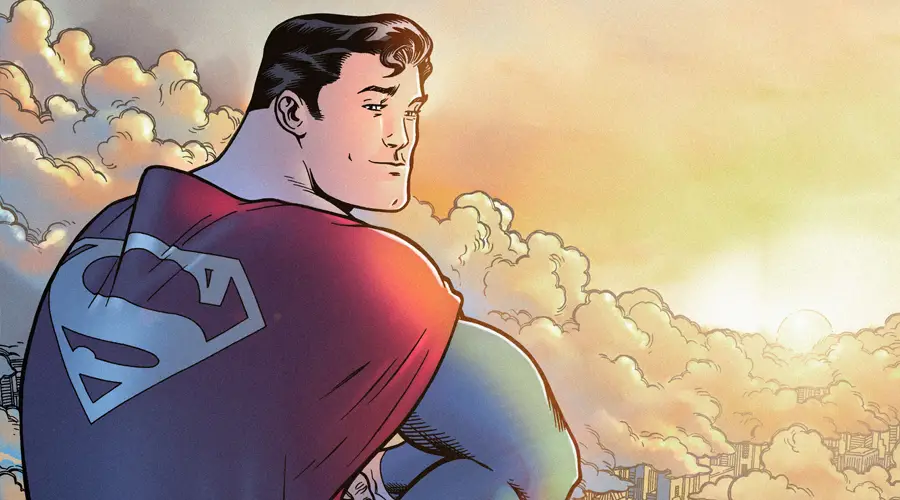 It's funny. Despite all of the inspiring quotes and one-liners in all of comics, my preferred medium of literature, I've drawn most of my inspiration from a core class that I was forced to take at Georgetown University. One of those classes where I assumed I'd never use anything that I learned. It was my old roommate who reminded me of the philosopher, Viktor Frankl. He was interested in the meaning of life, like any philosopher. However, he determined that the meaning of life is not about "why" we should exist, but rather "how". I'm vastly oversimplifying things, but he basically says that if man is preoccupied with why it is they live or appreciate life, they will not know how to live if that "why" is taken away. We should, therefore, focus on how to live a positive life, and simply live according to that discipline. I promise that I'm getting to a point here.
While I personally don't agree with everything that he has to say, Frankl is dead-on about one thing. Sometimes, no matter how badly you want, how hard you work, and how long you prepare for something, fate can take it away from you. I first fell ill when I was playing Division 1 FCS Football, in the best shape of my life. Fifteen years of playing the sport and my career was over in a day. What's his response?  In Man's Search for Meaning he states, Everything can be taken from a man but one thing: the last of the human freedoms—to choose one's attitude in any given set of circumstances, to choose one's own way. Okay cool. So basically you can take my house, my clothes, my eyes, but you can't take my right to be happy despite it all? Yes and no. Fate ended my football career. I could have dwelled on that, but instead, I took the opportunity to do other things in college that I wouldn't have been able to do otherwise. I built my body how I wanted to, rather than forcing myself to gain or cut weight for a sport. I joined clubs and met people outside of the team who are some of my best friends years later. I moved on and turned a winless situation into a win.
The fact of the matter is, it can always be worse. Even when you believe it can't, it can. But sometimes fate tests us in order to put us where we will need to be later on. A lot of the time, we'll never even realize how or why, or won't until years later. Whatever your beliefs, I know that this is true because I've seen it and lived it countless times. Eventually, you learn to recognize it. I believe in my soul that all of the horrors experienced in my first battle with Death, that all seemed so random at the time, were to prepare me for this fight now.  That's how I not only know that I'll live through this, but I will come out the other side even stronger. I'm so sure, that my first day here, I called my old Coach and asked him if I could speak to the team during camp and share some words I hope will inspire them. I intend to not only have a liver but when I return to campus, I'll be in the best physical condition of my life. I'm already signing up to volunteer for non-profits speaking to the public and local government to raise awareness of the need for organ donation. You don't have to believe the things that I believe. However, I implore you to just try to find that silver lining in any situation, however you have to. How do we fight? How, why, and whether or not we do fight, those are all choices. The future isn't. It's inevitable for all. So the only logical choice is to fight with unwavering optimism. Have faith that in the end, the future is worth it. All the pain. All the tears. The future is worth the fight. – Martian Manhunter, Martian Manhunter 1,000,000
I hope that you were able to get something, anything, out of this.  If you can find no other reason to fight, know this. Those moments where one is up against Death and their only options are to give up or fight on no matter what, those are the moments that miracles happen. Those are the moments that real heroes are found. Many, too many, will give up. Whether they live or die, they may as well be dead because they're not allowing themselves to live. However, those who never give up, I've seen those people summon strength and pull off feats that are unfathomable. Those are the people who protect their country without fear, athletes who break the records, and Georgetown University football players like Ty Williams, who was told he would never stand on his own two feet again, only to walk before my very eyes. So whether you're fighting for your life, your job, your grades, or your own demons, fight. Every day. "Fight like your life depends on it.. because some day, it may." –Baron Mordo, Doctor Strange. –Kevin Bond
---
Trending Now