The Journey Of Luke Skywalker: How 'The Last Jedi' & 'The Mandalorian' Blend Together Perfectly
Posted On January 5, 2021
---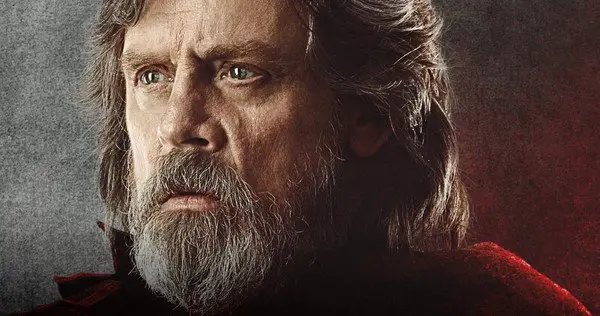 In the pantheon of fiction's most iconic heroes, Luke Skywalker is a name as famous as the Star Wars brand itself. A symbol of American pop culture, the character has often been called one of cinema's greatest protagonists. Mark Hamill's reprisal of the role was eagerly awaited by fans worldwide as the sequel trilogy unfolded, though his characterization was met with a tepid reception by many. With the release of The Last Jedi in 2017, we were surprised to find that our heroic, optimistic farm boy-turned-Jedi had been brought down to our level. Cynical, afraid, and even depressed. For some, it was refreshing. For others, it was a blasphemous betrayal. A bold move on the part of director Rian Johnson, and one that I personally adored.
More recently, The Mandalorian's season finale shocked fans by reintroducing the character. In this case, we were treated to Skywalker in his prime; a master of the Force, an expert swordsman, and the legendary hero many wished they'd gotten to see in Episode VIII. Like everyone else, seeing Luke Skywalker again made me feel like the child I was when I first fell in love with this saga. Watching my childhood hero show up to save the day, swinging his saber and cutting through Imperial metal like butter was a television moment I've already rewound more times than I can count.
Yet, I was surprised to find that the discourse surrounding something so special was so divisive. Some saw Luke's heroic act as a retcon of the sequel trilogy's portrayal. However, others took it as an opportunity to bash the work of Rian Johnson and declare The Last Jedi as non-canonical. However, in my eyes, both of these versions work together perfectly. While Johnson and Favreau's depictions of the beloved character might seem to outwardly clash, they harmoniously create one single compelling version of Luke Skywalker; one that's as immensely powerful as he is human. So, I'd like to explain why both work in tandem, and why they complement each other so well in the grand scheme of Star Wars storytelling.
A Legend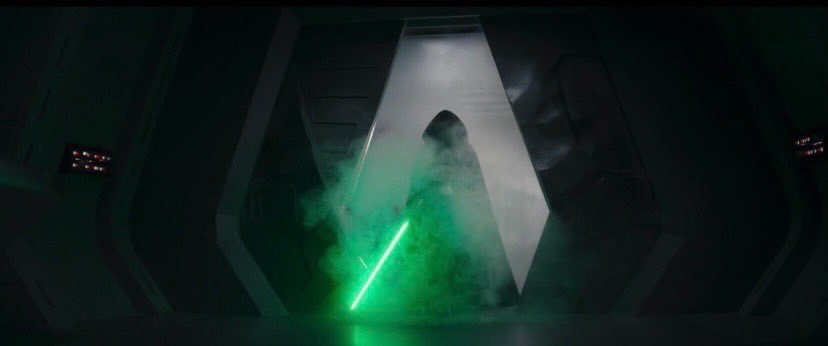 The orange glow of the twilight sky crept through the rocky entrance to the Anch-To cave. Rey stood opposite to Master Skywalker, whose old, tired eyes gazed at the twin suns setting on the horizon. Rey's second lesson begins. "Now that they're extinct, the Jedi are romanticized, deified," Luke tells the young scavenger. "But, if you strip away the myths and look at their deeds, the legacy of the Jedi is a failure. Hypocrisy, hubris."
Luke's assessment of the old Jedi Order might be considered harsh, but it isn't wrong. The holier-than-thou attitude held by the Jedi is prominent in the prequel era. They viewed themselves as all-knowing saviors, yet they clouded to any imperfections within the order itself. Luke's masters, Obi-Wan and Yoda, are very much products of that time; a time where thousands upon thousands of Jedi Knights could not see that a Sith lord loomed over their every action, plotting their demise and playing them all into a trap. "At the height of their powers, they allowed Darth Sidious to rise, create the Empire, and wipe them out," Luke says. "It was a Jedi master who was responsible for the training and creation of Darth Vader."
In the days of the Republic, the Jedi would save the day by waltzing into danger with blades drawn and hoods draped. They put their full power on display. The Jedi believed that without them, the light would die as well. The Mandalorian's Luke Skywalker, while heroic, exemplifies this very hubris that allowed the Jedi Order to fall. Luke, as any well-trained Jedi would do, uses his knowledge and strength to storm Gideon's ship to protect Grogu. The Luke we meet here is every bit the legend that Rey takes him for. Moreover, he embodies everything that the Jedi used to be, flaws and all. Unlike Ahsoka, Luke cannot see that Grogu's attachment to Din makes him vulnerable. He has yet to face any disillusionment in regards to the Jedi because he has only been taught how great and noble they're supposed to be–how great he is supposed to be.
"You don't need Luke Skywalker," he tells Rey. He views his own legend almost as a separate entity, seeing himself as a remnant of a failed way of life. Luke becomes more than what he originally desired. While he wanted to become a Jedi like his father, the responsibility of rebuilding the foundations of the Jedi was thrust upon him. He becomes a legendary figure, bearing a name so great that many across the galaxy dismiss his story as a myth. These are tremendous burdens to bear, and they become even heavier when he experiences his fall from grace much later in his life.
Guilt and Depression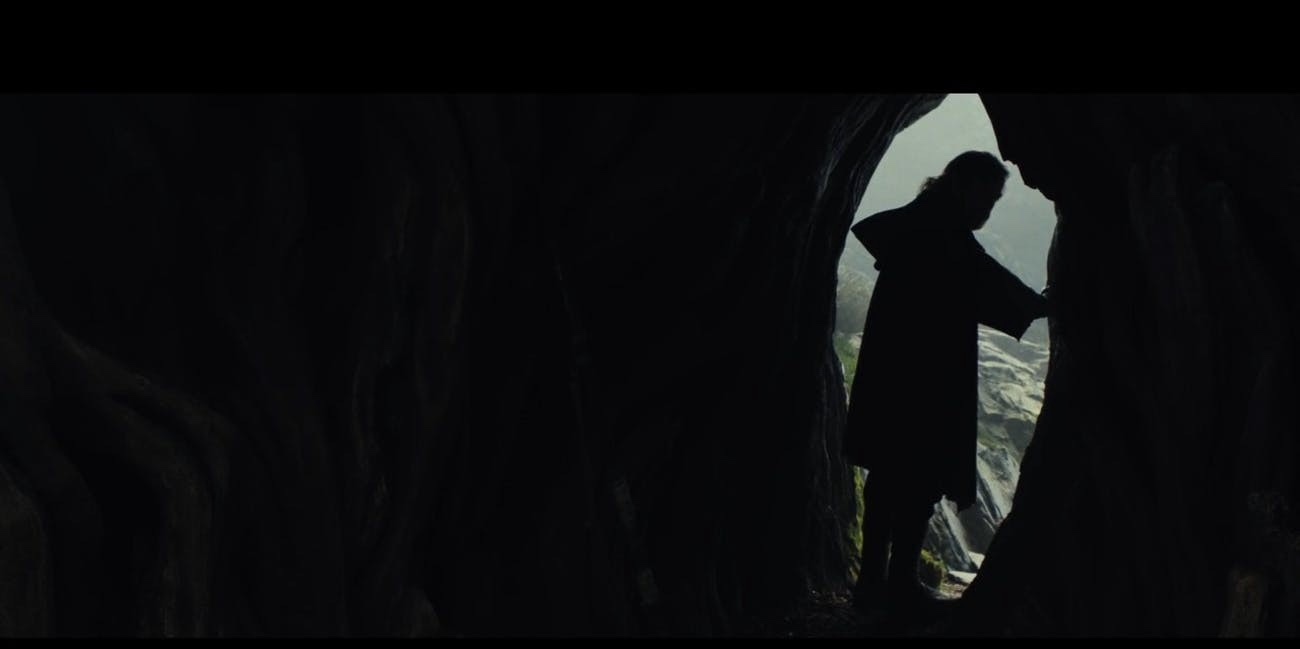 "I will give my life to protect the child," Luke tells a concerned Din Djarin as he takes Grogu. We can imagine that Luke made the same promise to the families of every Jedi student he took in, as any honorable guardian would. Of course, we know that Luke Skywalker ultimately fails to keep his word. Not only did Luke feel that he failed Han, Leia, and Ben, but he also harbors the pain of knowing he failed his many Jedi pupils and their families. The shame of disappointing his loved ones is severe enough. However, that guilt is multiples significantly when factoring in the many lives he was responsible for.
Luke makes a decision to distance himself from the legend surrounding him because he feels he can never be that person again. "You think what? I'm gonna walk out with a laser sword and face down the whole First Order?" At one time, Luke would have solved his problems that way, just as he did in The Mandalorian's finale. His beliefs have been shaken, and he is right to ponder what his decisions and life's work have cost him and his family.
Some would say that Luke's self-imposed exile was an act of cowardice or selfishness. However, it's exactly the opposite. Condemning himself to a lonely death, in his mind, is the most selfless thing he can do for the galaxy. Ending the Jedi would mean the end of the Sith and the cycle of Force users succumbing to the Dark Side. Luke's actions are always defined by his ability to sense the future and his desire to change events before they happen. His premature departure from Dagobah in Empire was driven by fear and hate. However, it brought him closer to the Dark Side. In Return of the Jedi, his certainty in his ability to redeem his father did the very same. The Dark Side is in his nature, and it's something he must constantly work to overcome throughout his life.
This is why he struggles so much when confronted with Ben's dark future in The Last Jedi. As the last of his religion, it is his duty to ensure the galaxy's safety. This is the first time that his attempt to change fate backfires on him. Igniting his blade and contemplating ending his young nephew's life shakes him to his core. He is, again, trying to prevent disaster. In his attempt to avert a tragic future, he unintentionally created one far worse. He tears his family apart in the process and nearly destroys the Jedi Order for good. Because Luke cares so much about those around him, he believes it best if he were to disappear, never again being present to indirectly cause his loved ones more pain. He cares so much in fact, that he willingly spends his final years retreating into the mundane, everyday chores of his former farming life, convinced that maybe he wasn't meant to rebuild the Jedi at all. However, it's often at our lowest points that we discover our true callings.
Redemption And Mastery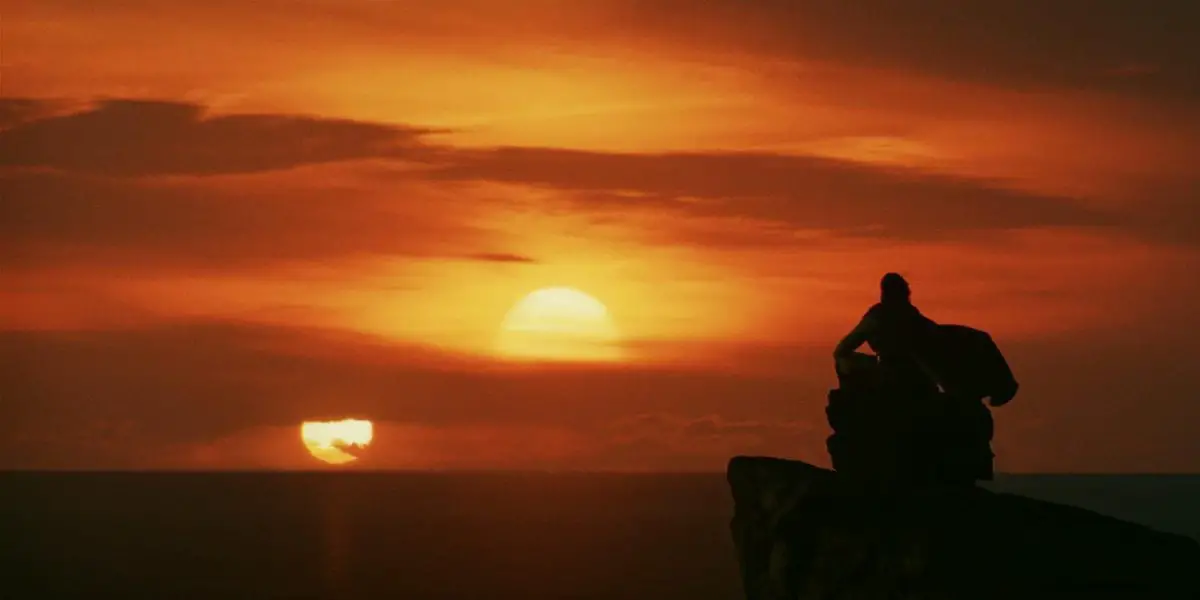 In the 30 years since Return of the Jedi, Luke has grown. He is 28 during the events of The Mandalorian, and roughly 53 by the time Rey finds him. While we've only been given mere glimpses into this gap of his life, Luke's transition from a wise Jedi Master to a broken man is not only compelling, but it makes the most narrative sense. While many wanted the sequel trilogy's Luke to be an unshakable master of the Force, such a portrayal would be a disservice to the character. Luke is so much more than just a Jedi, or a hopeful symbol to a galaxy in chaos. He's a human being with human problems.
Luke's rejection of his father's saber in The Last Jedi was more than a play for a laugh. It was Skywalker's dismissal of the old Jedi philosophy as a whole. This way of life had caused so much pain for countless individuals across the galaxy. Once he takes up the sword again on Crait, he has not only regained his faith but devised a way to save the Rebellion without taking a life, as a true Jedi would. The Luke of the Mandalorian era may have used his incredible power to win a battle. But the Luke of the sequel trilogy used his wisdom and strength to stop a battle from raging on. In the process, he saves his nephew and the Resistance without spilling a single drop of blood. In his final act, Luke captures the essence of everything the Jedi should be. Selfless, nonviolent, and most of all, caring. And Luke, despite his hardships, never stopped caring about those who needed him most.
So, there is no undermining attempt to undo Rian Johnson's work. Nor is there any animosity on the part of Jon Favreau or Dave Filoni. The vast and interwoven story of Luke Skywalker is one of hope, pain, love, sorrow, and purpose. It's about a man whose life is shattered and rebuilt, and how an individual evolves beyond an ordinary hero's journey. We are fortunate to witness such a complex, multifaceted story about a character as beloved as this one. –Danny O'Brien
Seasons one and two of The Mandalorian and Star Wars: The Last Jedi is streaming now on Disney+!
—–
Did you enjoy this article? If so, consider visiting our YouTube channel, where we discuss the latest and greatest in pop culture news.
---
Trending Now