'The Tax Collector' Movie Review
Posted On August 10, 2020
---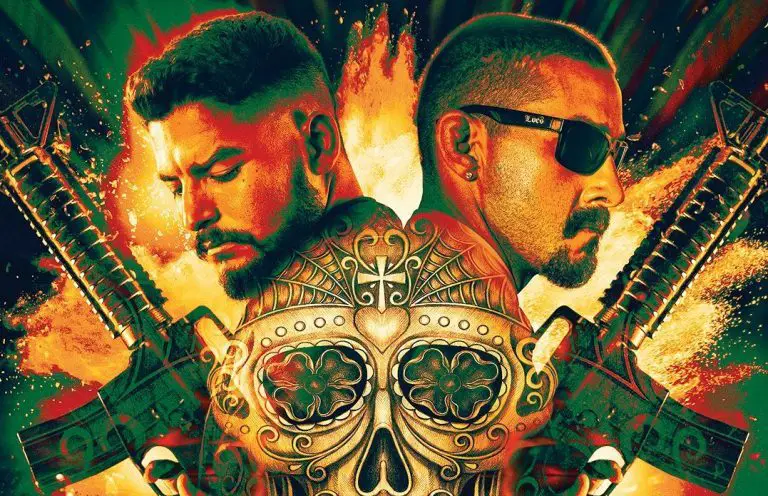 The Tax Collector is a terrible film. Let's get that out of the way. As a critic at Full Circle Cinema, I've had the pleasure of analyzing and criticizing some truly compelling films. While some have been better than others, they have all more or less been enjoyable views that have their merits. When it comes to The Tax Collector, though, that isn't the case.
The film, in every sense of the word, is a mess. From its caricature-like portrayal of Hispanics and their communities to its absolutely nonsensical story and performances, it's very hard to find a bright spot. The Tax Collector tells the story of a local gangster David (Bobby Soto), who also collects taxes as it turns out. Backed up by his muscle, 'Creeper' (Shia LaBeouf), David goes around Los Angeles collecting 30% of the profits of all gang activity to give to the man on top, his uncle played by George Lopez.

All is status quo for David, a family man as shown by some of the most contrived and cliché scenes possible in a crime film. That is, until the arrival of Conejo, a rival crime lord who seeks to move in on the territory. What follows is one nonsensical scene after another. The Tax Collector moves at such an odd pace that the story beats have little to no emotional heft. The war between two rival gangs is a cliché setup that can work well if given strong characters.
Unfortunately, there are none in this film. The Tax Collector has almost hilariously written stereotypical characters. Cartoon versions of ethnicities. Between Creeper's forced accent and how it treats the lead female characters as mere cannon fodder, it's borderline offensive. Characters used as plot devices in the way that David Ayer does it is almost never a good idea.
READ: 'She Dies Tomorrow' Review: "Discomforting Yet Beautiful"
LaBeouf, despite his cringe-inducing Latinx impression, is one of the few compelling characters in the film. The rest of the acting across the board ranges from bad to borderline terrible. LaBeouf has brought some very strong performances this past year, so seeing this turn in the film is disappointing. David Ayer, despite not having the best track record with his directorial work, usually gets strong performances from his leads. In The Tax Collector, Bobby Soto does his best with what Ayer gives him, which isn't a lot. He has his moments in the film, but they are few and far apart.

The plot and story are heavily affected by the editing of the film. It's hardly cohesive and moves from one random explosive beat to another. Tired story tropes run amok and violence that hardly pops and doesn't leave the impact it thinks it does. There are random grotesque images without any reason or rhyme that are jarring as well. While there are violent moments that could have felt much more earned, Ayer chooses the cheap approach and rushes interactions into violent moments.
David's relationships with his superiors in their crime family had the potential to be complex. Something akin to a Latinx Godfather. Ayer boils down these complexities to scenes that might be integral to the plot and the character of David but remain uninteresting. It is very hard to get into the story of The Tax Collector.
All of this leads to an anti-climactic ending. Ayer ties up loose ends unceremoniously, and the film overall just sputters to a halt. David kills and fights for his 'family', but the movie does not bother to develop that family. He talks about his struggles, but they're rarely shown. Because of this, The Tax Collector doesn't feel like it has a point to any of it. Just a film that at the end of the day had the potential to be something more, but it unfortunately wasn't. Latinx culture appropriation has never been so cheesy. – Ernesto Valenzuela
Grade – 2/10
The Tax Collector is now available in select theaters and digital platforms.
---
Trending Now