'She Dies Tomorrow' Review: "Discomforting Yet Beautiful"
---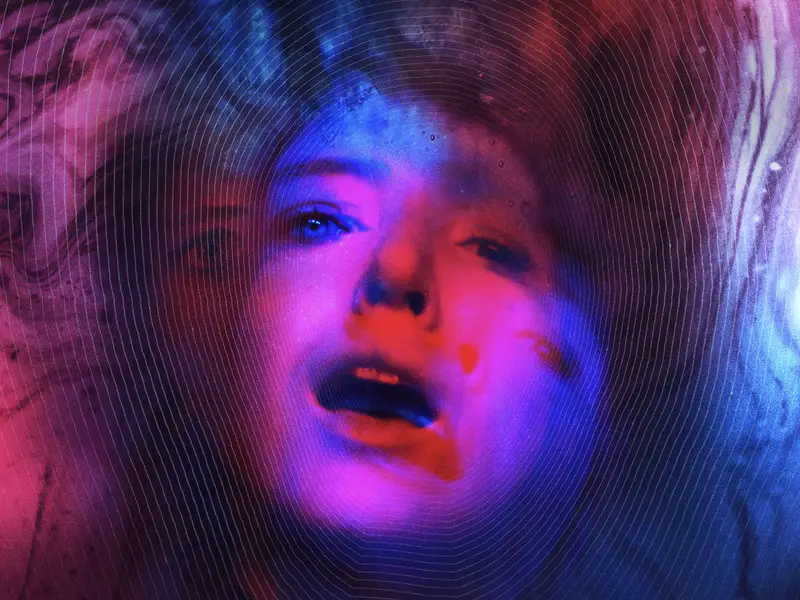 It is far too easy these days to have a feeling of anxiety. If the current state of the world does not elicit that, then one's own life struggles sure will. But perhaps more discomforting is that it creates a sense of isolation. More often than not, it seems like anxiety attacks put people into a plane of existence away from reality. Even though one's surroundings remain intact, the sinking feeling cannot help but make them seem hostile. To top it off, the attack is so palpable that anyone near that person may start to become anxious too. With that in mind, it is reassuring that She Dies Tomorrow dives into how anxiety alienates and unifies all at once.
In fact, the movie is so much about this concept that it depicts anxiety as something contagious. The first character we follow is Amy (Kate Lyn Sheil), who starts to have delusions that she will die very soon. At first, she is the only one in her circle of friends with these anxiety attacks. But soon enough, more people such as Jane (Jane Adams) begin to spout declarations of their eventual death. As a result, each goes on a journey that reveals how they would act on their last day of life. Some of them choose to live recklessly, while others choose to bring peaceful closure to their relationships.

But while She Dies Tomorrow spends its second half on people coping with their delusions, its greatest strength lies in its depiction of them experiencing it in real-time. Every anxiety attack manifests in the form of flashing colors, muffled voices, and blaring classical music. These stylistic choices already create a distinct atmosphere even without comparing it to the more mundane scenes set in reality. However, writer/director Amy Seimetz takes one step further by creating an erratic flow between the normal and the fantastical. Thanks to her and editor Kate Brokaw, the abrupt changes in its visual language make the effects of isolation shine.
Arguably the scene that illustrates this the most is when Jane has an anxiety attack in front of her friends. As she starts to declare her eventual death, the naturalistic lighting fades away in favor of blue and red flashes. On top of that, the camera gives us a tight close-up of her going into a mental breakdown. However, this close-up immediately cuts to a wide shot of her approaching her friends, and all the bold colors go away in the process. Due to this one edit, the movie concisely shows how an internal struggle oddly translates into an external one. Essentially, what feels like a massive burden for oneself appears as insignificant for others.

What makes this storytelling style especially impactful is that it remains consistent among all of its characters. Not only does the film use a similar lighting style for each moment of delusion, but it also plays the same piece of classical music. On the one hand, this seems like a choice that saves the filmmakers from creating a unique environment for each character. In fact, this is one area in which the film could have been more unsettling. However, since She Dies Tomorrow wants to present anxiety as a unifying force, this consistency fits in line with Seimetz's intentions. After all, anxiety knows no bounds and it can affect people of many different backgrounds.
For the first 45 minutes, I was ready to call this one of the better psychological thrillers in recent memory. Although it is only Seimetz's second directorial effort, her grasp on the material is as strong as can be. One does not need to see the name of Sheil's character to understand this is a personal story for its writer/director. Just by observing its aesthetic choices, one can sense that Seimetz has the passion to tell this narrative in a cinematic form. That said, the direction is so efficient at laying out ideas that it leaves the screenplay with little room for extra insight. Even with a brisk 84-minute runtime, the film slowly runs out of interesting actions for its characters to make.

In all fairness, it is not devoid of fascinating ideas once it crosses that 45-minute mark. Going back to those who chose to bring a peaceful close to relationships, we have the character of Brian (Tunde Adebimpe). In one particular scene, we get to see Brian cope with his delusions of death by meeting with his sick father one last time. Because Brian believes he will die soon, he grows to accept his own death as well as his father's death. With this one moment, the film shows a genuinely moving interaction that is more tender than any other scene. Nevertheless, Seimetz struggles with giving the other characters engaging material as it reaches its dramatically bare finale.
For better or worse, She Dies Tomorrow feels like a solid feature-length adaptation of a fantastic short film. It makes great use of its small budget to deliver a strong atmosphere, and it succeeds in its exploration of paranoia. At the same time, the script exhausts itself of ideas long before it reaches the end. I would also be lying if I said the resolution with Amy left me 100% satisfied. Had the filmmakers turned this into a sprawling epic, we would have something truly special. Still, it has enough going for it that I look forward to whatever Seimetz makes in the future. – Mark Tan
Rating: 7/10
She Dies Tomorrow is available on various VOD platforms.
The film stars Kate Lyn Sheil, Jane Adams, Kentucker Audley, Katie Aselton, Chris Messina, Tunde Adebimpe, and Jennifer Kim.
---
Trending Now