'The Raid' Director Gareth Evans Reveals His Pitch For Stagnant 'Deathstroke' Film
---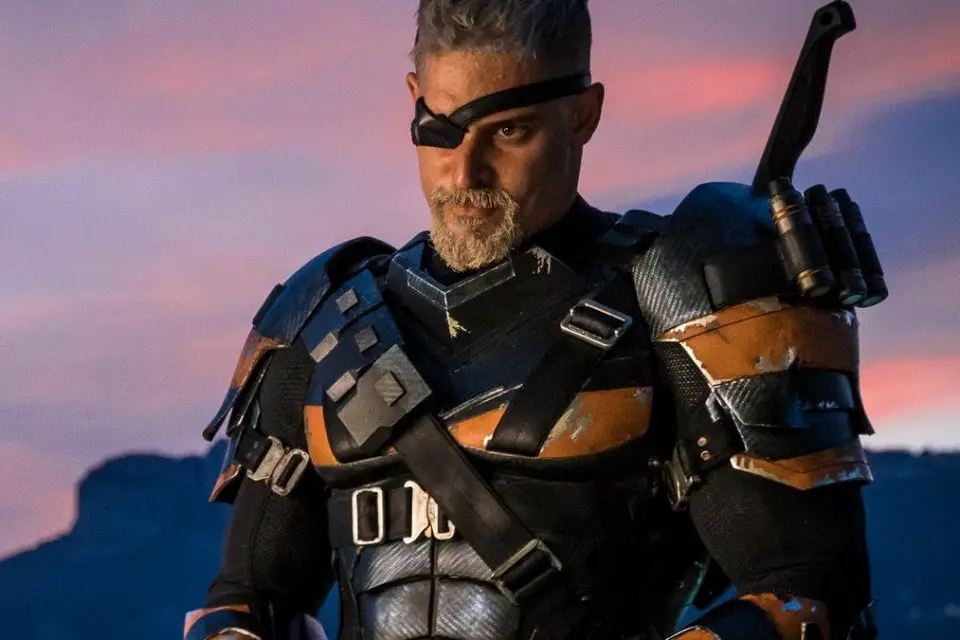 Back in 2017, fans who stuck around through the credits for Justice League were rewarded with a rather compelling bonus scene. The film's final moments saw Jesse Eisenberg reprise his role as Lex Luthor aboard a yacht. Luthor talked about the events of the film and revealed plans for a villainous team to combat the Justice League. However, the excitement began after the reveal of Joe Manganiello's Deathstroke.
During the infancy of the DCEU, plans for Manganiello to star in a Deathstroke solo film were underway at Warner Bros. Moreover, the studio tapped The Raid director Gareth Evans to write and direct the film. Unfortunately, the lackluster response to Justice League caused WB and DC to reevaluate its slate of superhero films. During a recent conversation with Yahoo! Finance, Evans revealed details about his unmade film focused on the famed assassin.
"I was actually quite enthused and excited about Deathstroke back in the day when it was first pitched to me. I met with them, and talked to them about it, and was certainly attached to it at a certain point," he said. I've spoken to Joe Manganiello, who was attached to star. I spoke to him a while back, and we both lamented the fact that it didn't happen. But yeah, I don't really have much more than that, in terms of anything lately on it. I wanted to tell something that would be a lean story, that would be kind of an origin of that character. Something that felt like it could be 100 minutes or 110 minutes long, not to go over the two hour period with it," says Evans.
Evans' planned direction for the film is certainly interesting. A short origin story undoubtedly packed with action would stand out from the litany of superhero films in various stages of development. The filmmaker goes on to admit that, while he was never a big comic book reader, he did his research. Additionally, the director touts his interest in South Korean noir movies and the influence they had on his vision.
Debuting in DC Comics in The New Teen Titans #2 in 1980, Slade Wilson aka Deathstroke is a  formidable villain. His enhanced intelligence, strength, and agility make for hard-fought battles with the likes of Batman and Robin. The character is a big part of the DC animated universe and played a big role in Titans season two. Outside of Manganiello's cameo in Justice League, the master swordsman has yet to make his mark on the big screen. Additionally, former Batman Ben Affleck created a buzz on social media a number of years ago when he posted a teaser video of Manganiello on set in costume.
What do you think? Are you still be interested in a Deathstroke solo film? Let us know your thoughts in the comments below!
—–
Did you enjoy this article? If so, consider visiting our YouTube channel, where we discuss the latest and greatest in pop culture news.
---
Trending Now