'Guardians Of The Galaxy' Star Michael Rooker Almost Played Korath Instead Of Yondu
---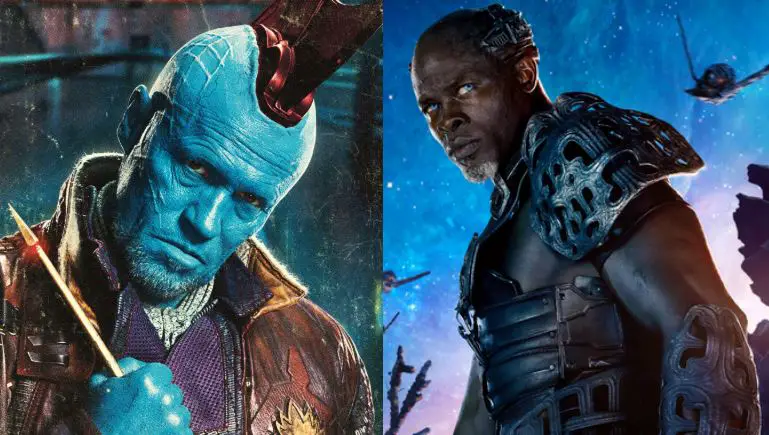 James Gunn's Guardians of the Galaxy films remain some of the most beloved and well-received films in the MCU. Part of that success can be credited to the cast. Notably, Michal Rooker in the role of Yondu Udonta. However, the picture-perfect casting was close to not coming to fruition. During a recent panel at GalaxyCon, Rooker revealed that his prior commitment to AMC's The Walking Dead almost forced him to miss out on playing the Ravager.
Throughout the panel, Rooker spoke of his relationship with director James Gunn and being offered the role of Yondu. However, scheduling conflicts gave the actor pause to sich a big role in the film. Instead, Rooker revealed that Gunn offered him the role of Korath, ultimately played by Djimon Hounsou. Check out the full quote below.
"I called James Gunn up and said, 'I can do Yondu now,'" the actor said. "I was at the airport and James and I had just spoken, and we were like, 'Oh man, sh-t, this Walking Dead thing is still going on. You're shooting the film, Guardians, right when we're filming the season.' And so I was gonna play another role in Guardians of the Galaxy. I looked at the dates, and they said to me, 'This is so top secret. Don't tell a soul. Don't let this out to anyone,'" Rooker added. "I said, 'Absolutely, no problem!' I left that conversation and I got out my cell phone, I said, 'Hey Gunn, guess what? They just killed my ass off, dude. I can do Yondu.' And he goes, 'Sh-t, yeah!!' And that's how it worked out."
It seems like, due to how involved Yondu is in the plot, Gunn had Korath on standby in order to get Rooker involved in the film regardless of his schedule. However, Hounsou would go on to play Korath in 2019's Captain Marvel following the first Guardians of the Galaxy. On the other hand, Rooker's Yondu went on to become a fan-favorite following his character development in 2017's Guardians of the Galaxy, Vol. 2. Yondu revealed his fatherly love for Chris Pratt's Star-Lord. Additionally, Yondu would save Star-Lord's life by laying down his own within the events of the sequel.
Moreover, following the death of Yondu, Gunn remains adamant that the character will remain dead in the MCU. However, Gunn and Rooker will reunite for Gunn's upcoming DCEU film The Suicide Squad.
What do you think? Are you relieved Rooker being cast as Yondu worked out? Let us know your comments below!
—–
Did you enjoy this article? If so, consider visiting our YouTube channel, where we discuss the latest and greatest in pop culture news.
---
Trending Now