'The Suicide Squad' Set Footage Features Harley Quinn Stunt Scene
Posted On February 12, 2020
---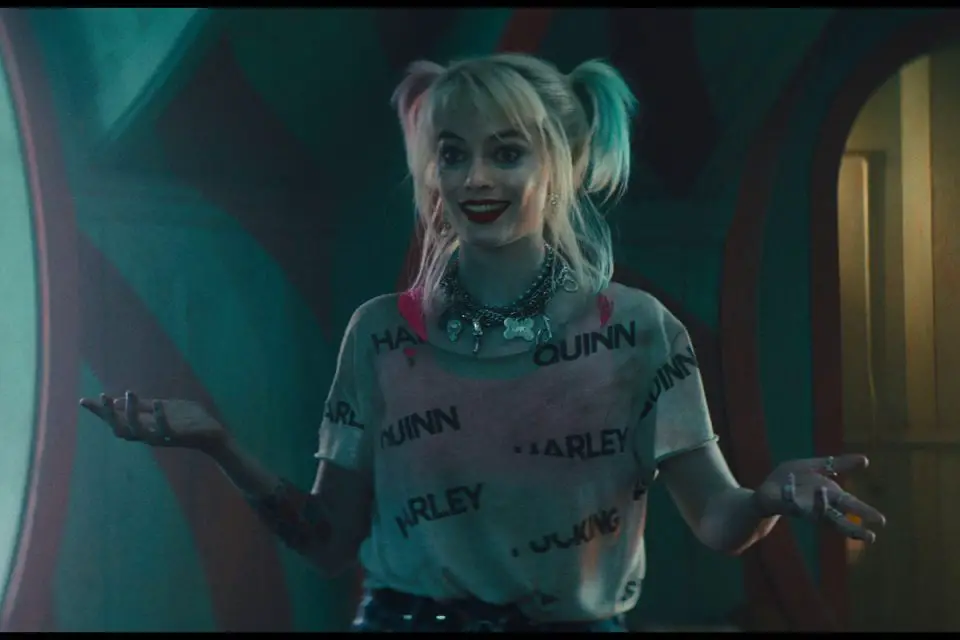 Recently, fans got their first look at Margot Robbie's Harley Quinn on the set of James Gunn's The Suicide Squad. Now, new footage from the production of the movie has surfaced featuring Robbie's stunt double practicing for a scene.
It appears that Gunn's The Suicide Squad will feature some exciting stunt scenes based on a new video that was taken on the set of filming. The movie is currently shooting on the streets of Santa Ana, Panama City, making it easy for fans to capture pictures and video of the cast and crew. The first video features Robbie's stunt double prepping for a stunt scene of Harley Quinn scaling a building. Check it out below:
OPA!

Vídeo do set de #TheSuicideSquad💀 mostrando a dublê da Margot Robbie (#HarleyQuinn) ensaiando para uma cena de ação que vão gravar está noite.

Olhem só que beleza isso, gente! pic.twitter.com/99w0dgEIEc

— DCVERSO (@Centraldcnauta) February 12, 2020
A second scene features an unknown character performing a different stunt in which they leap to tackle someone off of a car. It's unclear whose stunt double is in the footage but they appear to have some kind of superhuman abilities given the way they jumped in the video.
Finally, a third video from the set has also surfaced online giving us a look at the filming location itself. As was previously stated The Suicide Squad is filming on location in Santa Ana, Panama City and it looks like they are using the natural architecture of the city for the film.
Novo vídeo do set de #TheSuicideSquad💀 no Panamá. pic.twitter.com/vRXtubpQ0i

— DCVERSO (@Centraldcnauta) February 12, 2020
Are you excited to see Margot Robbie's Harley Quinn return in The Suicide Squad? Which other characters are you looking forward to seeing? Let us know in the comments below!
The Suicide Squad hits theaters on August 6, 2021.
The film stars Margot Robbie as Harley Quinn, Viola Davis as Amanda Waller, Joel Kinnaman as Rick Flag, Jai Courtney as Captain Boomerang, David Dastmalchian as Polka Dot Man, John Cena as Peacemaker, Daniela Melchior as Ratcatcher with Idris Elba, Peter Capaldi and Storm Reid in undisclosed roles.
—–
Did you enjoy this article? If so, consider visiting our YouTube channel, where we discuss the latest and greatest in pop culture news.
---
Trending Now