Hulkling Will Reportedly Appear In An Upcoming MCU Project
Posted On January 15, 2020
---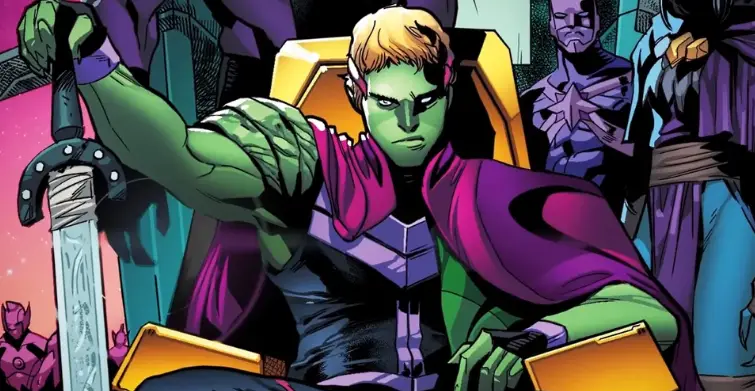 Another Young Avenger may be making his way to the MCU in the near future. According to Daniel Richtman, Marvel Studios is working on introducing Hulkling in an upcoming project.
Based on the upcoming lineup of Marvel's Phase 4, it seems that the studio is working on introducing a younger array of heroes into the MCU. While only Ms. Marvel and Kate Bishop have been confirmed to appear in shows, Ironheart, Wiccan and Speed have been rumored to be popping up on Disney+. As a result, many have speculated that Hulkling would be another young hero to join the universe.
Teddy is coming to the MCU pic.twitter.com/63d1hAB0j4

— Daniel RPK (@rpk_daniel) January 14, 2020
Hulkling, aka Teddy Altman, was introduced in 2005 by Allan Heinberg and Jim Cheung as a member of the Young Avengers. Teddy is the son of the Kree superhero Captain Mar-Vell and the Skrull Empress, Princess Anelle. Hulkling is destined to unite the warring races of the Kree and the Skrulls, an arc that will be explored in the upcoming Marvel Comics event, Empyre.
READ: 'WandaVision' Audition Tape May Tease Quicksilver's Return To The MCU
Teddy and Wiccan, aka Billy Kaplan, are one of Marvel's most iconic couples, so many are hopeful we will soon see that in the MCU. Billy is rumored to be introduced in this year's WandaVision while it is not yet known where Hulkling will first appear. Nevertheless, it is only a matter of time before we see the two heroes together on screen.
Where do you want to see Hulkling appear in the MCU? Who do you want to play the character? Let us know in the comments below!
---
Trending Now