Rumor: Charlie Cox & Krysten Ritter Could Reprise Their MCU Roles In Future Films
Posted On October 21, 2019
---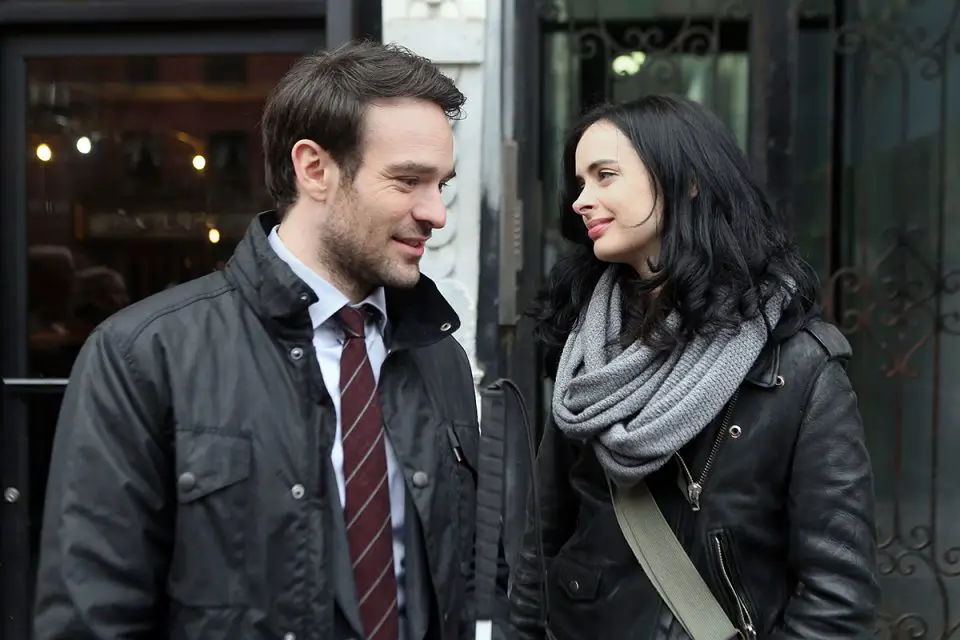 The last 12 months were disappointing for fans of Marvel's Netflix universe. The superhero juggernaut and the billion-dollar streaming service decided to end their 4-year relationship. Ultimately, beloved shows like Daredevil, The Punisher, and Luke Cage came to an end. However, according to a new rumor, two main characters from the Netflix series could make a triumphant return within the larger Marvel Cinematic Universe.
Charlie Cox and Krysten Ritter, who played Daredevil and Jessica Jones respectively, are apparently in line for a big promotion. The rumor suggests that "someone very important at Marvel Studios really liked Daredevil and Jessica Jones." This love for those shows has created interest in a potential crossover without the reboot treatment.
However, while future films or perhaps a series on Disney+, could bring in the Heroes of Hell's Kitchen as they are to the a new medium, the gritty tales that fans knew and loved will not return. The rumor specifically names Cox and Ritter with no mention of other Netflix stars like Mike Colter and Jon Bernthal.
Last week, it was reported that Marvel Studios President Kevin Feige was upped to Chief Creative Officer of Marvel Entertainment. Under the unprecedented deal, Feige will oversee all television, animation, and publishing divisions. Additionally, he will also have creative control or Marvel Television and Marvel Family. The driving force behind the wildly successful MCU films now has the opportunity to extend his shared-universe.
Over the last few months, it has become apparent that Marvel Studios is getting serious about its TV projects. Shows produced by the studio like Loki and The Falcon and The Winter Soldier will premiere on Disney+ over the next year and almost a dozen more are in production. However, casualties of this new venture are all of the MCU's previous TV shows. Agents of S.H.I.E.L.D., which airs on ABC, will run its final season next summer. Additionally, there is no word on the future of Freeform's Cloak & Dagger or Hulu's Runaways. 
What do you think? Would you like to see these characters interact with the Avengers? Let us know in the comments below!
---
Trending Now