'Rambo: Last Blood' Review: "Full Of Awesome '80s Action"
Posted On October 3, 2019
---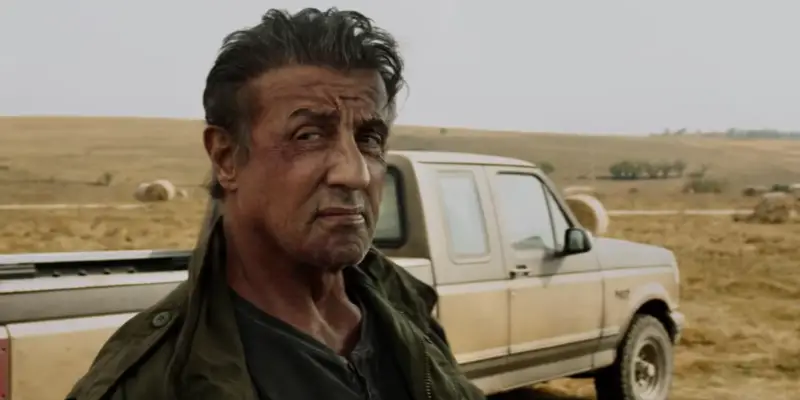 I get to my local cinema and ask if they have a soda called Pibb. Pibb isn't found everywhere, but I can always expect it at the theater. They don't have it anymore. Well, this sucks. I go to the hallway to show the theater employee my ticket. The dude wasn't even there. Where is this guy? Do I have to hunt him down? I expect him to be here! So far, this experience has been disappointingly unexpected. Lucky for me, I'm watching a Rambo movie. I know exactly what to expect!
Honestly, I've only ever seen the first Rambo, First Blood (1982). I haven't seen the sequels so I don't know what I've missed. Would I be confused? Are there characters that I wouldn't know about? I have no idea. All I know is that I'm about to see John Rambo (Sylvester Stallone) on screen being the unstoppable killing machine he is. That is exactly what I got.
I don't know exactly how to describe the plot here. Describing it would be a spoiler in itself. To be fair, it's nothing we haven't seen before. Rambo's adopted niece, Gabrielle (Yvette Monreal),  goes to Mexico to find her biological father and gets kidnapped by a sibling, sex traffickers Hugo (Sergio Peris-Mencheta) and Victor Martinez (Oscar Jaenada). From here, he's basically a man with a "certain set of skills," if you know what I mean. He rescues her as best as he can and heads back to Arizona. Unfortunately, there are some complications with the rescue, leaving John with a score to settle.
In the third act break, he spends his time in a modern 80's montage where he prepares to lure his niece's captors back to his farm to do what he does best; kill people! He sharpens his knives, loads his guns, and gets his traps ready. The only thing this scene was missing was 80's montage music.
Up to this point, the old guy on screen doesn't really seem like John Rambo. But in the final act, we come face to face with the Rambo we've grown to love. He's angry, vengeful, and ready to kick some ass. The final duel starts off with a huge explosion! All bets are off here. We know how this is going to end. I almost begin to feel bad for his enemies. They think they're going to go hunt down some old man on his farm. They didn't know they were heading into a maze of booby traps that Kevin McAllister and Jigsaw himself would be in awe of.

What could make this whole thing cooler? I'm glad you asked. As if the elaborate killings weren't enough, the dude actually has a murder playlist. No, it's not the score of the movie. John Rambo has a microphone next to a cassette player that pumps out jams to kill to. Here, he delivers the best line of the movie to the main antagonist, Hugo Martinez. "I could have killed you ten times by now. I wanted to save you for last." It's one of those moments where you could feel the audience collectively go "woahhhh!" This isn't the ramblings of an old man. You actually see John spare him multiple times because he's playing the waiting game.
Now, I've read a lot of bad reviews about this film claiming that it "had no soul" and felt like a "mindless 80's action film." DUH! Were you expecting an Oscar-winning performance? I didn't come into a Rambo film to learn a lesson and follow a cohesive plot with grade A acting. I came here to watch some mindless violence and listen to one-liners. The movie promises an over the top, action extravaganza and that's what I got.
I think even the audience knew this. During a scene where Rambo takes medication, I heard the guy in the back of me tell his date "He's only taking meds to protect everyone else." Sir, you are absolutely correct. If the random dude behind me could figure that out, why can't other film critics? It's not a hard concept to grasp.
Things like this are exactly why 80's action was so awesome. I'm sick of action films attempting to be good. I just want mindless violence. Any studio thinking of rebooting a similar franchise needs to take notes. Every guy I saw leaving the theater had the look of a kid who had just seen the Power Rangers for the first time. It was exciting, fun, action-packed, and felt like a Rambo movie had a baby with John Wayne! I went in expecting a Rambo film and I got a damn good Rambo film.
It's an over the top, adrenaline-filled action with no pretentiousness, just the way God intended. – Derek Flores
Rating: 9/10
Rambo: Last Blood is in theaters now.
The film stars Sylvester Stallone, Yvette Monreal, Paz Vega, Sergio Peris-Mencheta, Oscar Jaenada, and Adriana Barraza.
---
Trending Now