How 'The Amazing Spider-Man' Franchise Could Shed Light On The SUMC: Part 2
Posted On September 20, 2019
---
Spider-Man is no longer apart of the MCU and back with Sony. He is expected to join Sony's Universe of Marvel Characters (SUMC for short). This second part will focus on a proposed "Phase 1" for a "Spider-Man Cinematic Universe" and whether or not that pitch could still work with Tom Holland's Spider-Man.
This first "Phase" was pitched by Juan Capdet and rumored to have been well-received by the Sony executives. Along with The Amazing Spider-Man and The Amazing Spider-Man 2, the following would have made up Phase 1 as well as the beginning of Phase 2. If you missed Part 1, click here to check out the films that were  further along in development.
---
The Amazing Spider-Man: Kraven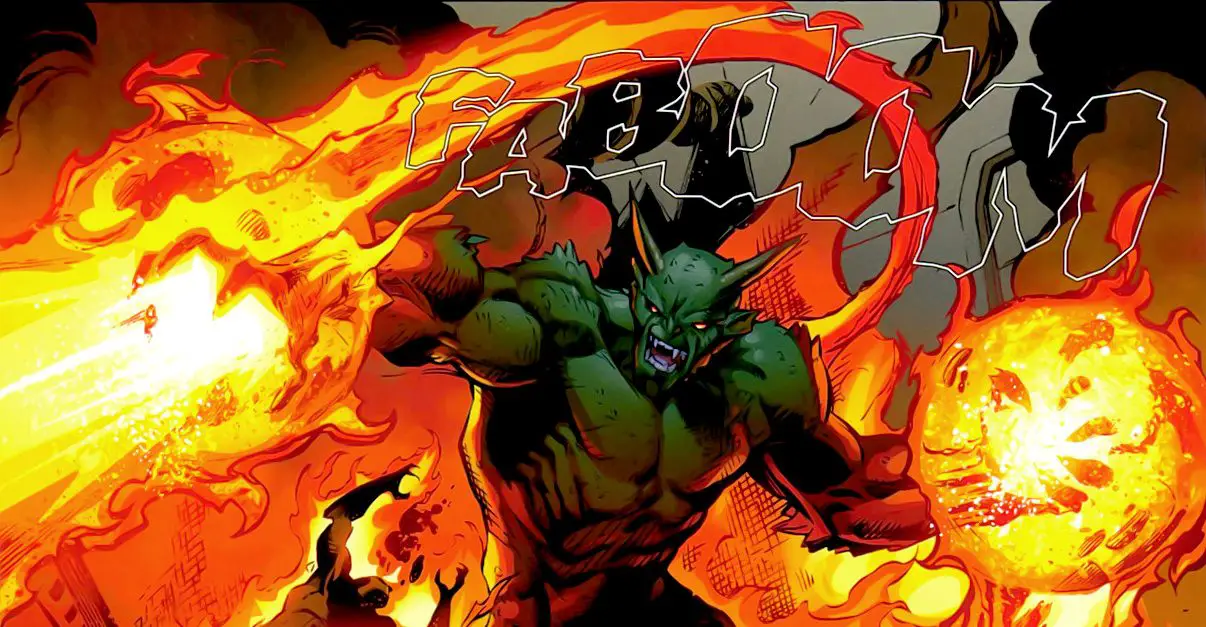 Plot: This film was meant to take place between The Amazing Spider-Man and The Amazing Spider-Man 2 and would have allowed Emma Stone to return without undoing her death. The plot of the film would've revolved around Norman Osborn, who learns about Spider-Man following the events of the first film, and hires Kraven the Hunter to capture the wall-crawler and bring him to Oscorp. Once there, Norman would've taken Spider-Man's blood and transform himself into the Green Goblin. This Goblin would have been more in line with the "Ultimate Comics" version where he is a Hulk-like creature who can throw literal balls of fire. Spider-Man would eventually defeat him and revert him back to Norman, now weaker than ever and on his deathbed.
Thoughts: I absolutely love this idea for a movie. It gives Spider-Man more credibility as New York's protector and let's Emma Stone return without forcing a "Death Cure" plot like in the proposed The Amazing Spider-Man 3. It's also in line with who Marc Webb wanted the villains to be.
I'm fairly confident the next iteration of the Green Goblin will be the giant hulking monster from the Ultimate Comics. They've done the classic "glider goblin" three times now and are clearly looking at the Ultimate Comics for inspiration.
This would have also been Andrew Garfield's last movie before a new Peter Parker would be introduced in The Sinister Six.
---
The Sinister Six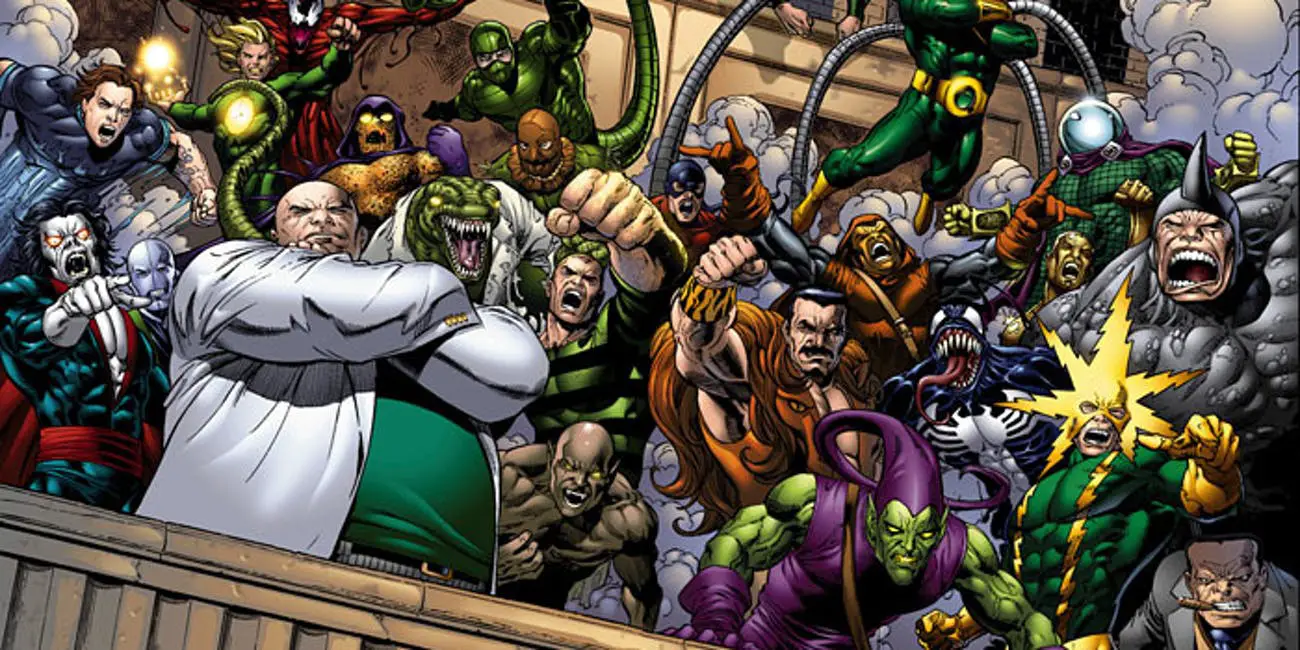 This film would most likely be based on the second proposed plot, which you can refresh yourself on here.
---
Spider-Man 2099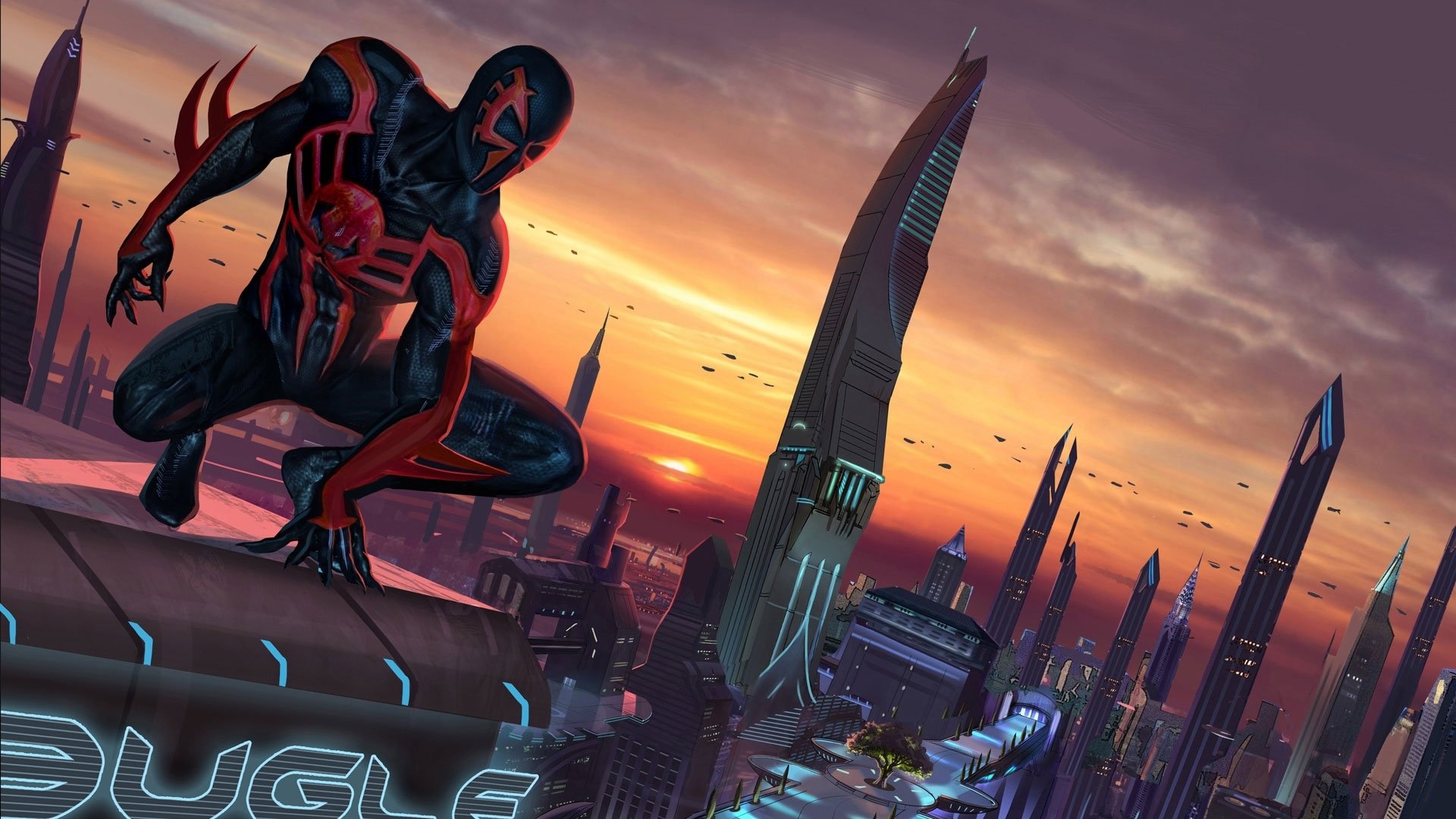 Plot: This character was described as Sony's "Captain America-type" franchise. A displaced "man out of time" that leads in to the event film. The difference being its set in the future instead of WWII. Miguel O'Hara, head of the genetics department at Alchemax in the year 2099, replicates the spider bite that transformed Peter Parker to become Nueva York's new Spider-Man. He would do battle with either Morlun (an immortal, dimension-hopping vampire) or Kron Stone (the Venom of 2099). The final battle would end up displacing O'Hara in our time and meeting Peter Parker as a lead-in to the big team-up movie.
Thoughts: Miguel O'Hara is a fantastic character who I hope is introduced in some fashion, whether in the sequel to Spider-Man: Into the Spiderverse or with his own standalone movie. I know Morlun is a huge part of the Spiderverse and Spidergeddon comic storylines so I'm sure that would have been the villain chosen in order to set up those crossovers (Spoiler Alert: Neither of those factor into this first Phase).
---
Venom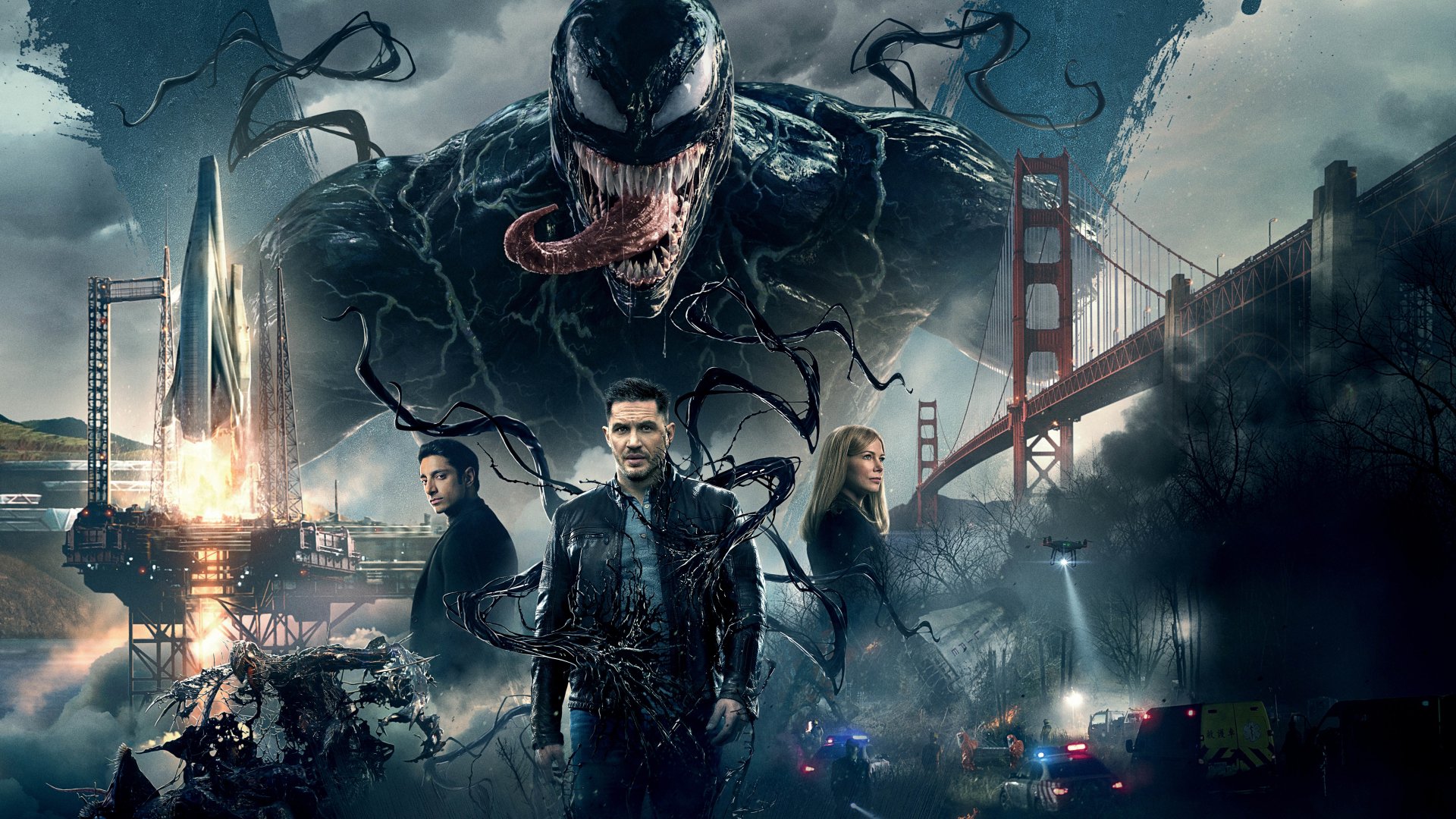 Plot: The plot of this movie is inconsequential since it already exists. The only difference to note is Spider-Man would have appeared and apprehended Eddie. The ending would have seen the creation of Carnage.
Thoughts: None.
---
Black Cat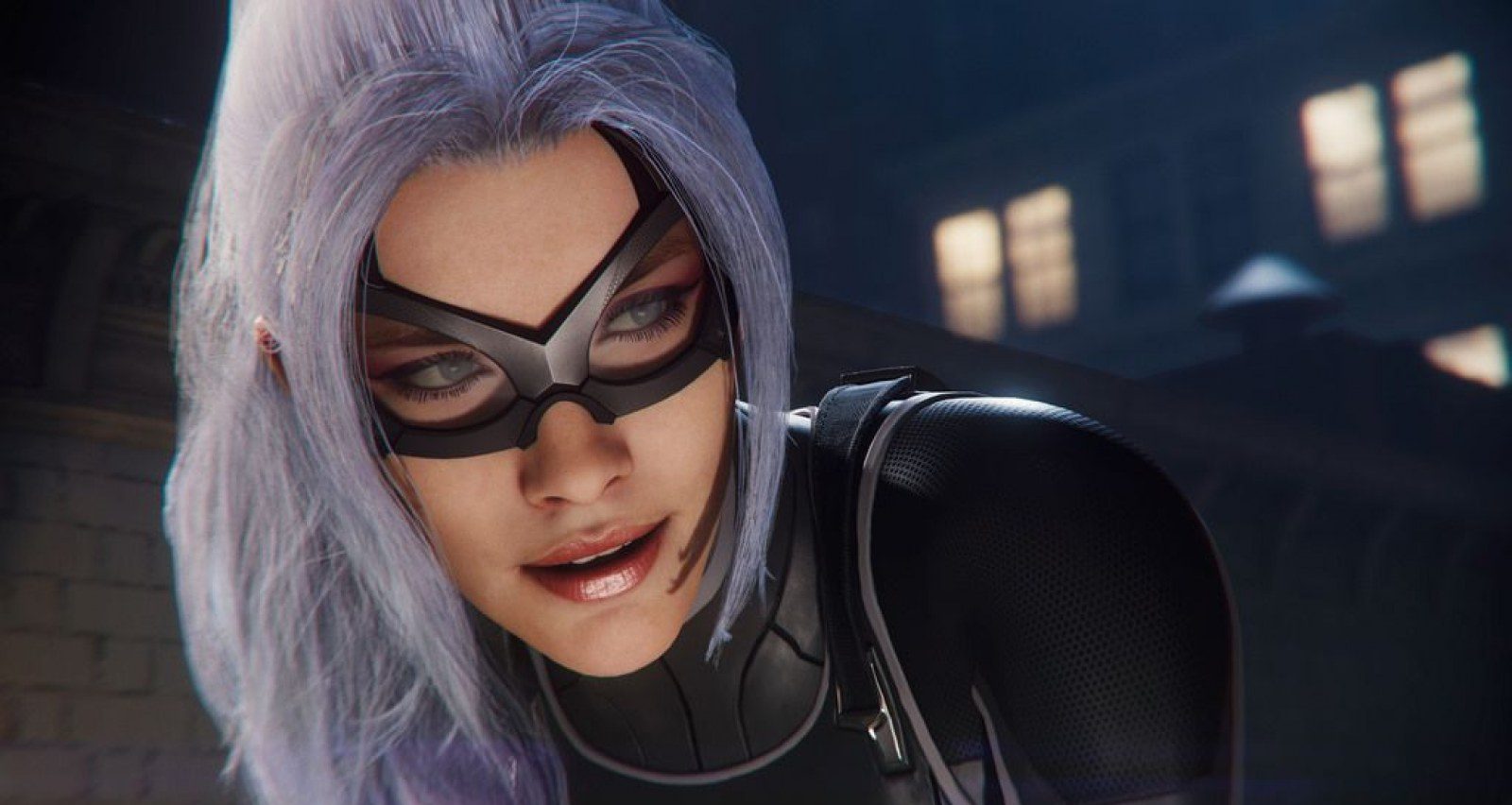 Plot: Since Black Cat would be featured prominently in The Sinister Six, this would be an origin story of how she gained her luck-based powers while working for the Kingpin. She eventually meets Spider-Man who convinces her she has a choice to be who she wants to be. Wilson Fisk would have also served as the villain in the film who begins to take an interest in Spider-Man.
Thoughts: I remember watching Black Cat on the old 90's Spider-Man cartoon growing up. She's a fascinating character and a huge part of the Spider-Man mythos. If done right, her character could be very unique to see on the big screen.
---
The Amazing Spider-Man: Carnage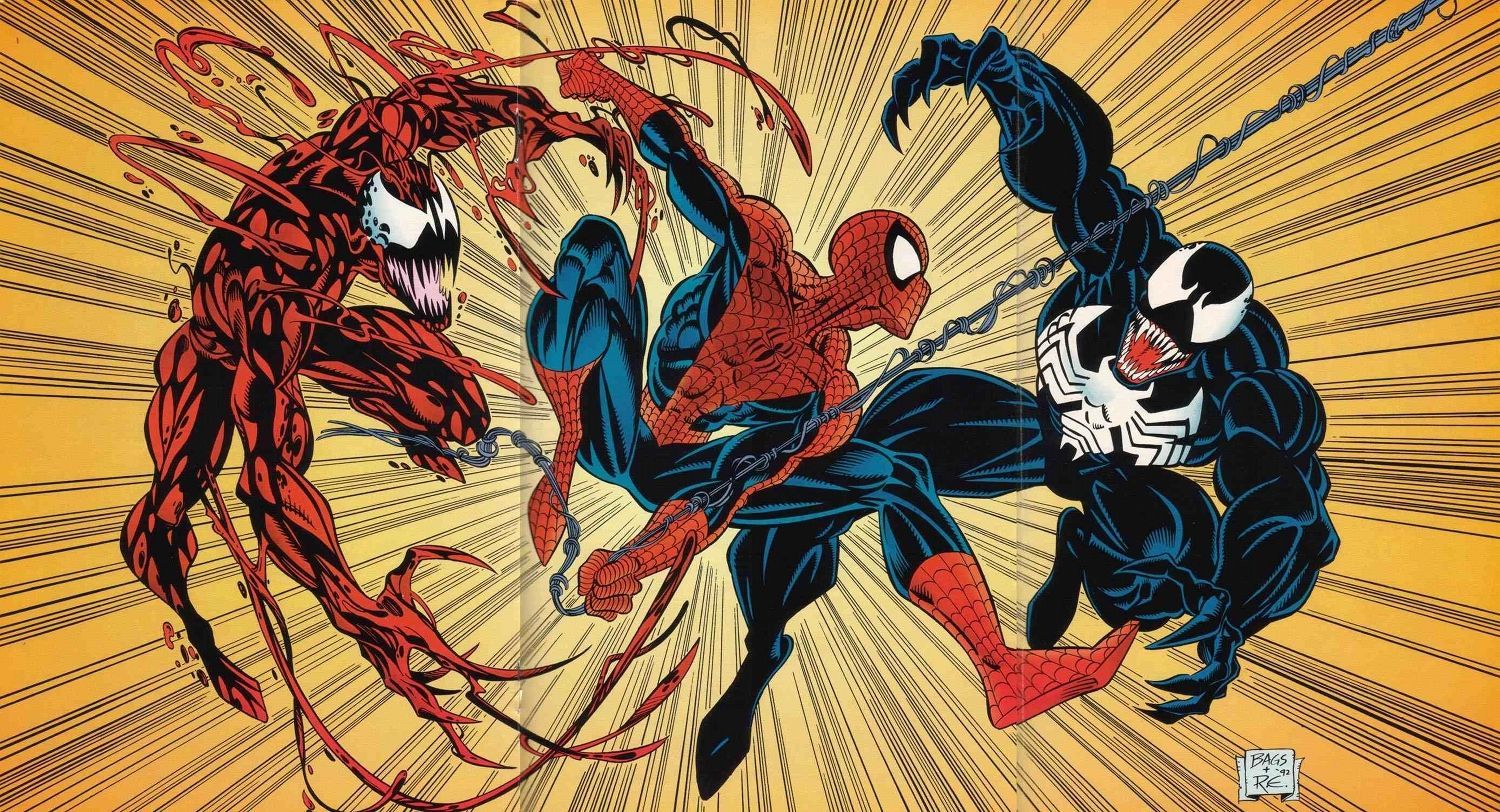 Plot: Described as the "event film" of this phase. Cletus Kasady would make his debut in a loose adaptation of the "Maximum Carnage" comic event. It takes the might of Spider-Man, Spider-Man 2099, Black Cat, Venom and possibly members of The Sinister Six to bring him down. The movie is also described as a "hard PG-13 with the possibility of an unrated, bloodier version for home entertainment."
Thoughts: This seems like the perfect event film for the end of Phase 1. It stayed grounded and had ample lead-up. The audience would have spent plenty of time with each of the main heroes as well as a villain tease in the Venom movie. How they would have gotten away with a PG-13 version is beyond me but knowing they're open to a "bloody, unrated home video release" gives me hope for the Andy Serkis directed Venom 2.
According to the initial email's rough timeline, this film would have been released this year, 2019. It's weird to think this event film could have been released in the same year as Marvel Studio's ultimate event film; Avengers: Endgame. What a weird world that would've been.
---
The Amazing Spider-Man: Jackal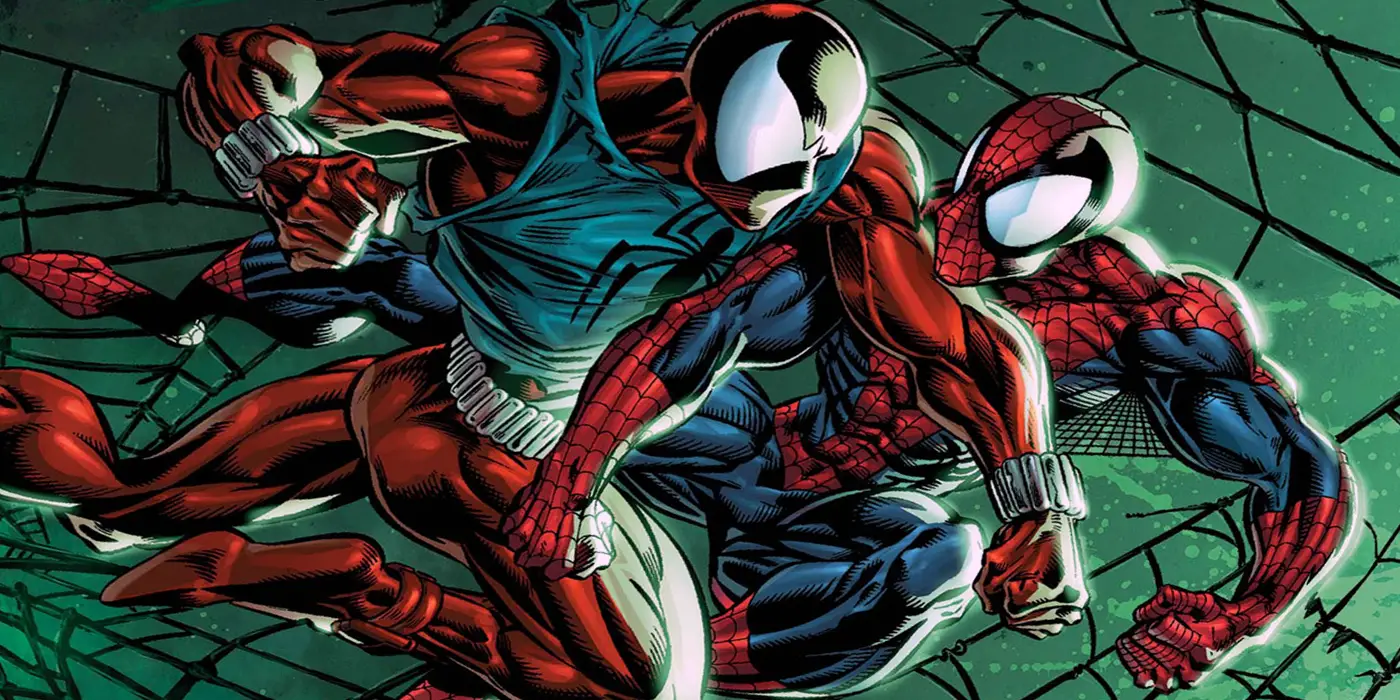 This film would be the kickoff to a proposed "Phase 2."
Plot: This film would have seen the repercussions of Gwen Stacy's death. Dr. Miles Warren would have been a scientist who fell in love with Gwen Stacy back when she was interning at Oscorp (ignore the fact that she was in high school at that time). He blames Spider-Man for her death and, with the tissue and blood samples collected back in The Amazing Spider-Man: Kraven, would have made two clones of Peter: Kaine and Ben Reilly. The trio of Spider-Men would fight before Ben Reilly has a change of heart and the two Spider-Men defeat Kaine and the Jackal. Ben Reilly would go on to become the Scarlet Spider. This film is meant to set up the Scarlet Spider to have his own spinoff series.
Thoughts: "The Clone Saga," of which this movie would have been based on, is considered one of the worst arcs for Peter Parker of all time. Though it has its fans, producing a feature-length film may not have gone over too well with general audiences.
This film would have also been released the same year as The Amazing Spider-Man: Carnage. It would have been interesting to see the marketing team promote both Spider-Man films in one year.
---
Spider-Man 2099 2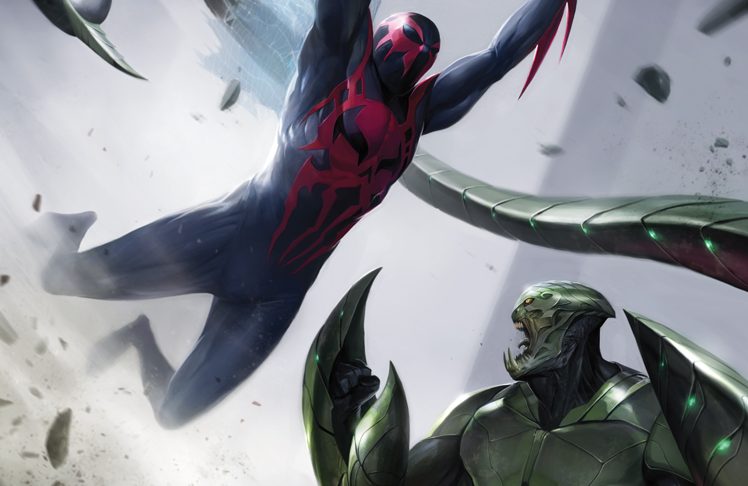 Plot: This film would be set in the present. Miguel O'Hara is trying to return to 2099 when he discovers Tiberius Stone, his grandfather. O'Hara being displaced in the wrong time has caused Stone to become a target for Mac Gargan AKA Scorpion. O'Hara must fight Scorpion in order to protect his grandfather and to prevent himself from disappearing.
Thoughts: I love the idea of a Back to the Future-style movie where the protagonist must keep his ancestor alive in order to stay alive himself. I hope that if a Spider-Man 2099 film series actually takes hold, this plot eventually gets used.
---
Capdet proposed that there was "more where this came from," alluding to a more fleshed out Phase 2 plan that he was playing close to the vest.
---
SUMC Likelihood
Much like the films that were discussed in Part 1, most of these films could potentially work within Tom Holland's Spider-Man Universe. Excluding TASM: Kraven & Jackal of course as they rely heavily on Andrew Garfield's relationship to Gwen Stacy. Though they aren't out of the question way down the line.
The Sinister Six, Spider-Man 2099 and Black Cat are all fair game for solo movies. Mile Morales has now become a household name thanks to Spider-Man: Into the Spiderverse so seeing him in live-action feels like it'll come sooner rather than later. SUMC already has Venom, which sets up the anti-hero and teases Carnage, and the upcoming Venom 2 as well as Jared Leto's Morbius, which has recently wrapped production. These films would be fairly easy to fit into a SUMC Phase 1 that leads into a Maximum Carnage-esque movie.
What do you think of these movies? Will any of them ever see the light of day? Or are you still holding out hope for Spidey's return to the MCU? Let us know in the comments below and follow us @fullcirclecine on Twitter!
---
Trending Now