Stella Smith Will Reportedly Play Grace Choi On 'Black Lightning'
Posted On August 31, 2019
---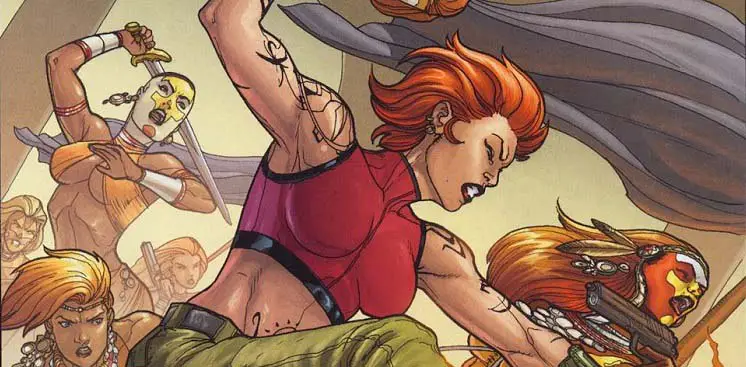 We may be seeing a new take on a DC heroine during the upcoming season of Black Lightning. According to the Black Lightning Facebook Group, Stella Smith is set to portray Grace Choi on The CW drama.
This news may be a bit confusing for fans of the series as Choi has appeared on the show before, played by Chantal Thuy. Smith is reportedly going to be playing a teenage version of Choi this season.
The young actress is no stranger to the DC Universe as she is already set to play Artemis on Stargirl.
READ: Black Lightning Will Appear In 'Crisis On Infinite Earths'
Created by writer Judd Winick and artist Tom Raney, Grace Choi first appeared in Outsiders #1 in August 2003. Gifted with the powers of superhuman strength, healing, and enhanced durability, Choi made a living as a nightclub bouncer until she joins the Outsiders alongside Roy Harper. Eventually, the character went on to discover that she is descended from a long-line of Amazonians. The version of the character on Black Lightning is not an Amazon, instead she is a Metahuman.
It is not yet known how Smith will play a younger version of Choi on the drama so we will have to wait for further details. But nonetheless, it will be exciting to see a new take on the character.
Are you excited to see Stella Smith play Grace Choi? Let us know in the comments below!
Black Lightning will air this Winter on the CW.
---
Trending Now