'New Mutants' Set Photo Reveals Anya Taylor-Joy In Magik's Soul Armor
Posted On August 28, 2019
---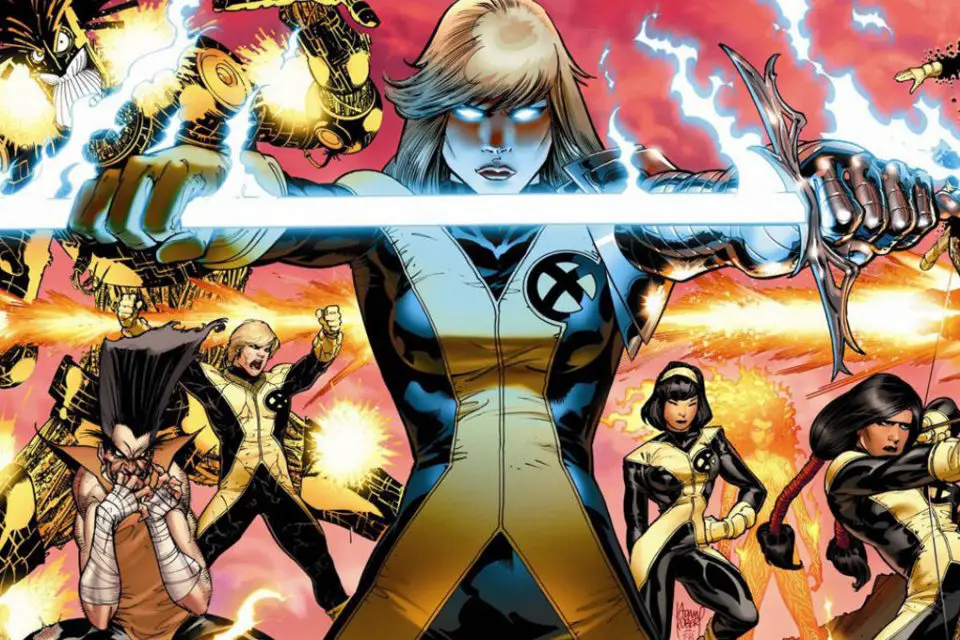 With Disney's acquisition of Fox, the fate of many of the studio's Marvel films as been up in the air. One such movie is New Mutants, which is expected to arrive in theaters in the spring of 2020. Now, some new images from the set have surfaced, which seem to suggest we may see Anya Taylor-Joy don Magik's iconic comic book look.
New Mutants stars Taylor-Joy as the hero Illyana Rasputin, Magik. With the ability to travel through dimensions, teleport, manipulate magic, and wield several mystical items, Magik is a formidable member of the New Mutants.
READ: Simon Kinberg Talks 'The New Mutants' Delay
Well, now thanks to some recently surfaced set photos we have a new look at Taylor-Johnson as the character. Based on the image, it looks like we may see the character in her soul armor from the comics.
Another Pic of Anya Taylor Joy On New Mutants Set, Seemingly Confirming That Magik Would Potentially Wear Her Armor At Some Point from MarvelatFox
In the pages of Marvel Comics, Magik's Soul Armor generates on the heroine when she wields the Soulsword. The more she uses the weapon, the more additional armor manifests. To this point, it was unclear whether the Soulsword would appear in the film, but this image seems to suggest it will play some sort of role for Taylor-Joy's character.
Are you excited to see Anya Taylor-Joy in New Mutants? Let us know in the comments below!
New Mutants opens April 3rd, 2020.
The film stars Anya Taylor-Joy, Maisie Williams, Charlie Heaton, Henry Zaga, Blu Hunt, and Alice Braga as Illyana Rasputin / Magik, Rahne Sinclair / Wolfsbane, Sam Guthrie / Cannonball, Roberto da Costa / Sunspot, Danielle Moonstar / Mirage, and Cecilia Reyes respectively.
---
Trending Now